Side hustles, a way to make extra income in addition to your primary job, became a popular trend during the pandemic.   
Now small businesses are finding creative ways to get more people in their doors during inflation through side hustles. 
"Anytime you can get more people into your building, the better," said Troy Ashley, the Executive Vice President of Abita Brewing Co. in Covington, Louisiana. 
Abita Brewing is one of the thousands of businesses now hosting RV'ers in its parking lot to increase foot traffic in its taproom. 
THE TOP SIDE HUSTLES OF 2023: HOW YOU CAN MAKE A SIX FIGURE INCOME WITH 'NO PROBLEM'
It's joined a network of other small businesses doing this, including farms, wineries, and golf courses, called Harvest Hosts. 
It's almost like Airbnb, but for RVs. 
Travelers pay for a Harvest Hosts membership that connects them with over 4,800 locations across the U.S. where they can park overnight for free. In exchange, they're encouraged to buy something or make a donation to the business they're visiting. 
"Our average host is making $12-15,000 in incremental income just through our members coming through," said Wes Clark, the COO of Harvest Hosts. 
When over half of small businesses had to stay closed during the pandemic, Clark says donations from their RV'ers were a lifeline for business owners. 
INFLATION JUMPED 0.4% IN APRIL AS PRICES REMAIN STUBBORNLY HIGH
"We've got stories from fifth, sixth generation farms that were about to go to auction, and we were able to keep that farm in the family," Clark said. "Breweries that were shutting down." 
Ashley says Abita Brewing has only been hosting RVs for a few months, but he's encouraged by the extra foot traffic he's seen so far. 
"We're in a convenient location, right off the interstate," Ashley said. "And what better place to camp than at a brewery, your local watering hole." 
Now with inflation being the top concern for small business owners, according to the U.S. Chamber of Commerce, extra foot traffic can be crucial to keeping the doors open. 
FED IS WILLING TO GO 'PRETTY FAR' TO TAME INFLATION: THOMAS HOENIG
"One of our farm owners was telling me a bale of hay has gone from $50 to $80," Clark said. "Our members are really helping cover these costs, and we're seeing more interest from small businesses and farms looking towards us to help them as they adjust to inflation."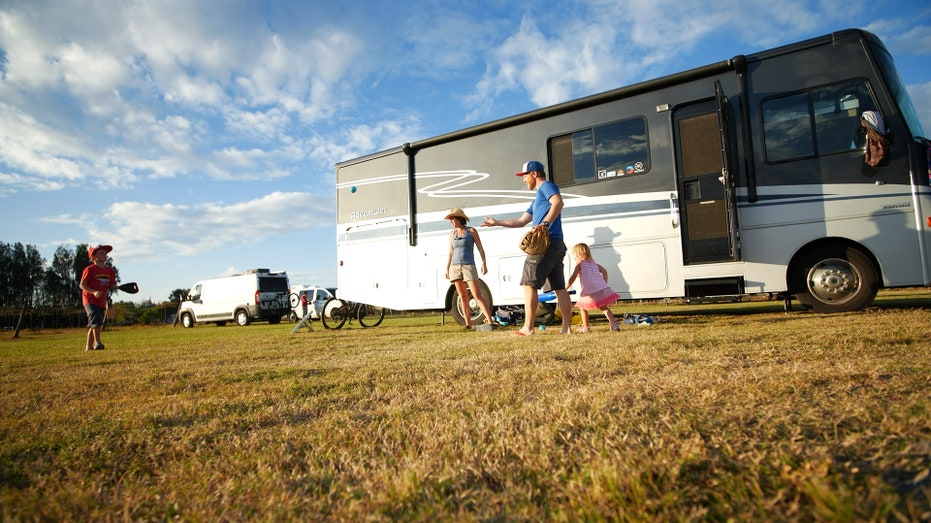 The popularity of RV'ing also took off during the pandemic and RV sales show it doesn't appear to be slowing down. 
Clark says Memorial Day weekend kicks off their busy season when small businesses can really benefit from hosting summer travelers.
Read the full article here