TGI Friday's is looking to beef up its menu with five new huge burgers the ice cream and restaurant chain says will help customers "go bigger." 
These "bigger-than-ever" dinner options are part of the new "Big AF Burgers" menu, which starts with a six-ounce seasoned patty. From there, each burger is topped with one of five signature TGI Friday's appetizers and served with a double portion of fries or Southwest Potato Twists. 
"As a brand that's built around helping our fans celebrate all of life's moments in a big way, we're thrilled to be bringing even more fun to the table with our Big AF Burgers," said Tiffany Wilburn, VP of Marketing at TGI Friday's. 
TGI FRIDAYS CEO 'CONCERNED' ABOUT THE FED'S RATE HIKES TAXING MIDDLE-AMERICA 'THE MOST'
The lineup includes: 
Buffalo Wingman Burger: Layered with pimento bleu cheese spread, Frank's RedHot Buffalo sauce, spicy aioli, fresh lettuce, tomato and onion, this burger is served with two sides of fries and two bone-in Buffalo Wings added on top
FridaysTM Signature Whiskey-Glaze Blaze Burger: Topped with bacon, cheddar, spicy aioli, jalapeños, lettuce, tomato and onion, this burger is served with a double portion of fries and tender ribs coated in Fridays' Signature Whiskey-Glaze Blaze
Philly Cheesesteak Burger: Featuring a double side of fries; roast beef, warm queso, seasoned red and green bell peppers, onions and pickles are mixed with melted cheeses and a Philly Cheesesteak Egg Roll is skewered on top
Southwest Tornado Twists Burger: Loaded with spiral-cut Southwest Potato Twists on the side and under the bun, this burger is topped with warm queso, mixed cheeses, house-made pico de gallo, lettuce and spicy aioli
Nashville Hot Chicken with Fries: While fries come on the side, Cajun-spiced giant onion rings are stacked high atop this chicken sandwich with Nashville Hot sauce, Ranch dressing, bacon, pickled jalapeños and fresh cabbage mix
STAPLE RESTAURANT OF DOWNTOWN DISNEY IN CALIFORNIA CLOSES ITS DOORS FOR FINAL TIME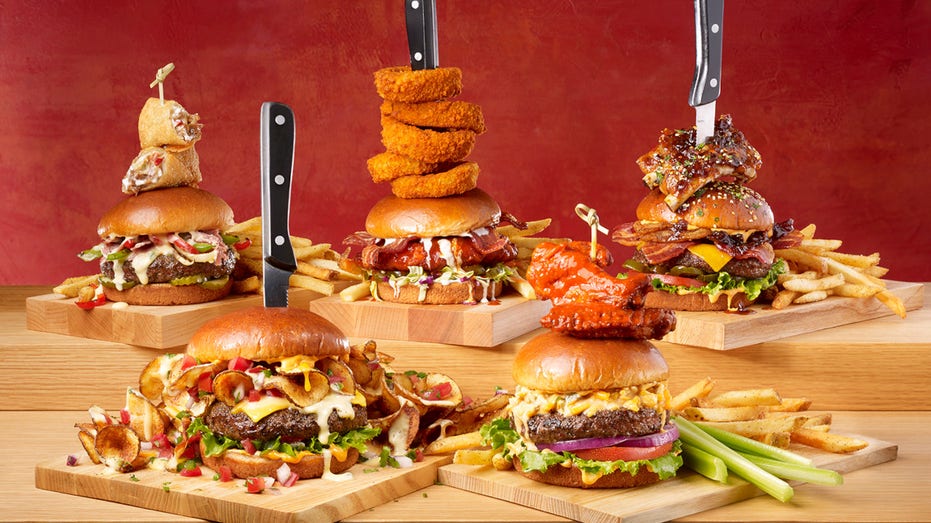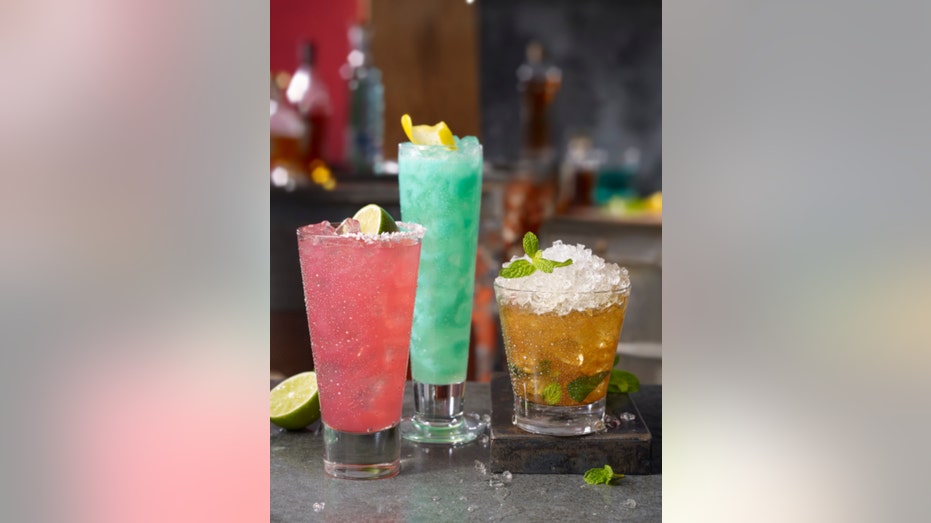 In addition to the huge new appetizer-burger combinations, TGI Friday's is adding three new cocktails to its menu. The Ocean Oaisis is Bacardi Rum and DeKuyper Blue Curaçao mixed with coconut, pineapple and fresh citrus; the Mint Julep has Maker's Mark Bourbon with mint and agave; and the Dragon Fruit Margarita contains 1800 Silver Tequila and Cointreau with dragon fruit, agave and fresh citrus, shaken, not stirred. 
"At Fridays, we're always thinking about menu innovation and how we can create the best possible experience for our guests, and the new Big AF Burgers lineup is just one of the ways we are continuing to go bigger – literally and metaphorically," said Wilburn. 
OVER TWO DOZEN BURGER KINGS IN MICHIGAN ARE SHUTTERING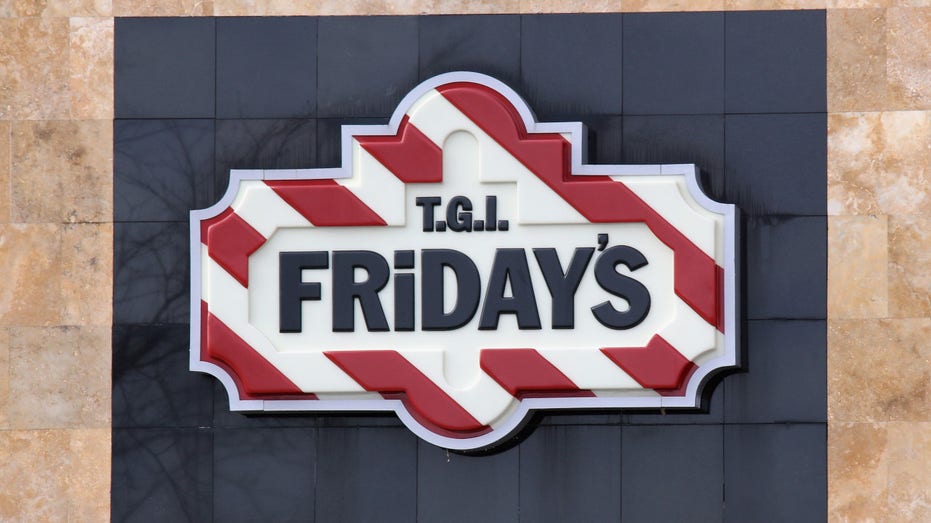 Customers looking to explore the new menu options can get their hands on a Big AF Burger at TGI Friday's restaurants nationwide for a limited time now through June 5. 
TGI Friday's was one of many franchise restaurants hit hard by the COVID-19 pandemic. In 2020, the company announced it would close as many as 20% of its 386 U.S. locations, Bloomberg reported. The company has since closed 97 stores, with 289 TGI Fridays locations operating in 32 U.S. states and territories as of March 8, according to the data company ScrapeHero.  
Read the full article here