Fans were swooning over Travis Kelce and Taylor Swift's kiss following her Buenos Aires concert last Sunday, dissecting every moment.
And something that definitely caught their attention was Kelce's green, white and blue multi-pattern shirt by designer J. Logan Home.
"The exposure from Travis has been astronomical," Home told Fox News Digital. "Traffic on the J. Logan Home has skyrocketed, and searches for the brand have also increased dramatically."
The designer explained that the shirt Kelce wore is from his Maison collection and that "Each piece is assembled by hand using three separate vintage scarves from the same European designer. This particular shirt was crafted from original Yves Saint Laurent scarves."
TRAVIS KELCE SPLURGES FOR TAYLOR SWIFT, UPGRADES TO $6M KANSAS MANSION
He noted that each shirt is "a piece of wearable art" and "no two pieces are ever alike, and this particular shirt is one of my all-time favorite creations."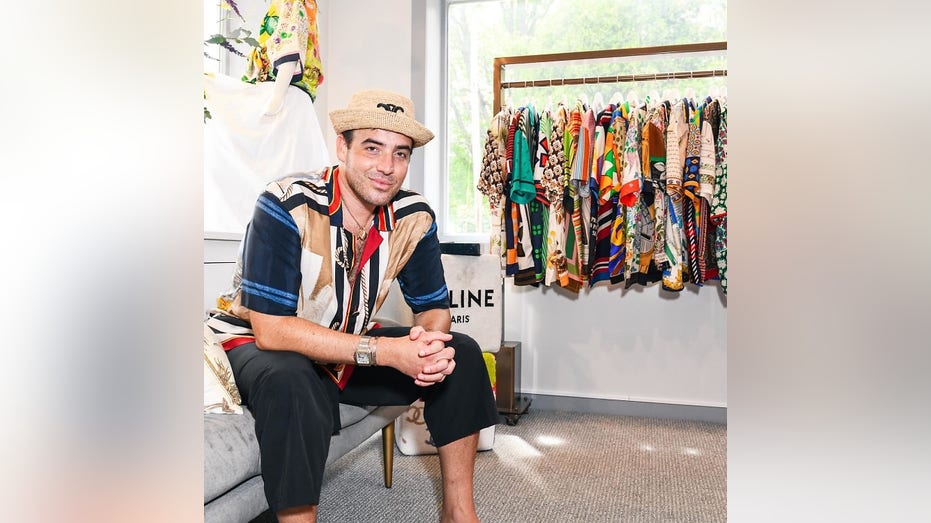 Home added, "The fact that he chose to wear it for this occasion is particularly telling as the scarf that makes up the back of the shirt is covered in love hearts."
Love was in the air the night Kelce wore the shirt at Swift's Buenos Aires concert, where she changed the lyrics to her hit song, "Karma," to call him out, singing, "Karma is the guy on the Chiefs, coming straight home to me."
Backstage, fans caught video of Swift running into Kelce's arms and kissing him.
TAYLOR SWIFT PUTS KANSAS CITY ON THE MAP WITH TRAVIS KELCE RELATIONSHIP
"Truthfully, Travis' style reminds me a lot of my own," Home told Fox News Digital. "He loves bold patterns, color and definitely isn't afraid to take any risks when it comes to fashion. He also dresses himself, which is a testament to his extreme charisma because his personality certainly comes out through each of his outfit choices."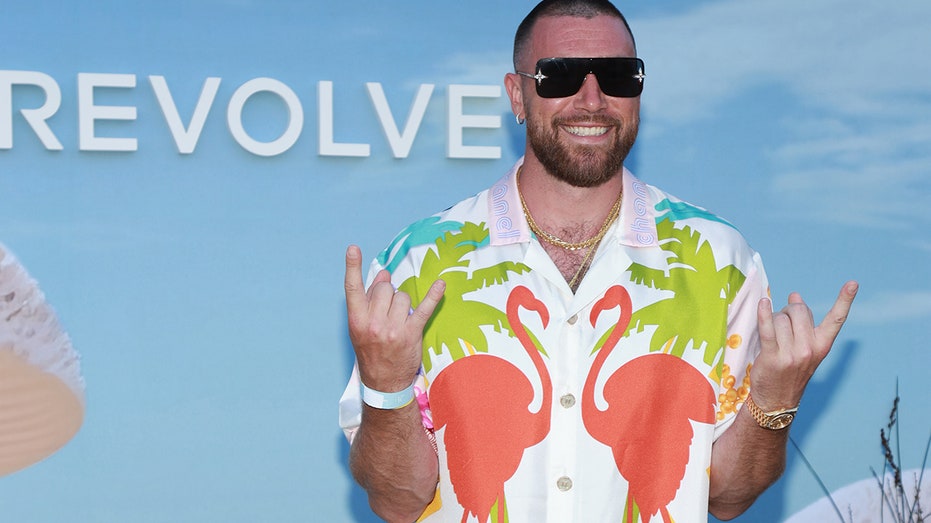 Home's clothes have also been worn by other stars, including Dua Lipa, Emma Roberts, Future and 2 Chainz.
"I like making bold, one-of-a-kind stuff. I'm not afraid to take risks and mix wild patterns, colors and materials to create wearable art. My style is all about imagination and pushing boundaries with fashion," he said.
Most shirts in the line retail for over $2,500 "as they are each [one of a kind]." Home did not disclose the price of the shirt worn by Kelce at the concert.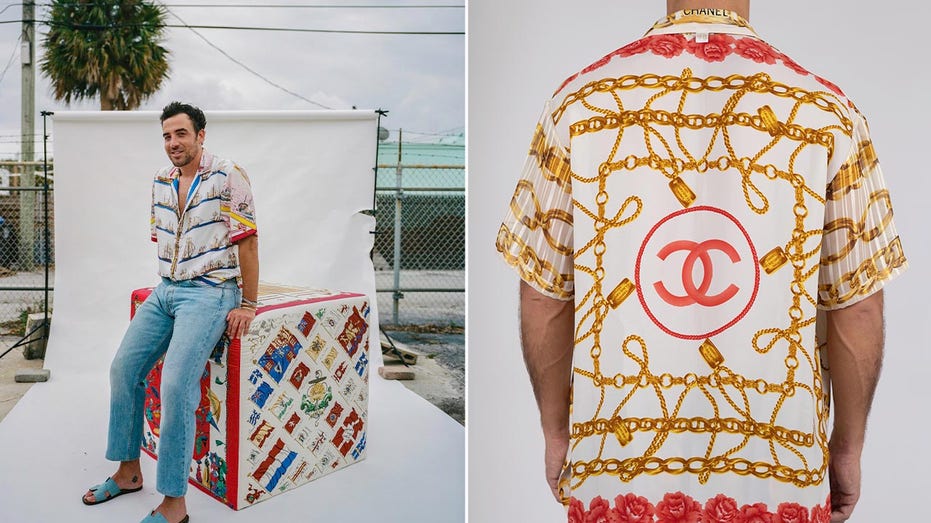 According to Home, Kelce was shopping in Miami when he bought his first shirt from the designer, and he has since bought three others, including the one worn in Buenos Aires.
Kelce spoke about his fashion sense in an interview with the Wall Street Journal in October.
"I'm not going to be offended if somebody says I look like a clown if I got a fun hat on and some wacky jeans. It is what it is, I'm going to have fun with it," he said.
He added, "For the most part, I do it to put a smile on somebody's face." 
TAYLOR SWIFT ACHIEVES BILLIONAIRE STATUS AMID NEW ROMANCE, RECORD-BREAKING TOUR AND '1989 (TAYLOR'S VERSION)'
The 34-year-old told the outlet he's an "impulse shopper" and puts hours of thought into the ensemble he'll be seen wearing walking into the locker room.
"It really just goes down to the wire," said Kelce. "I kind of enjoy the creative process of the panic to just throw something together."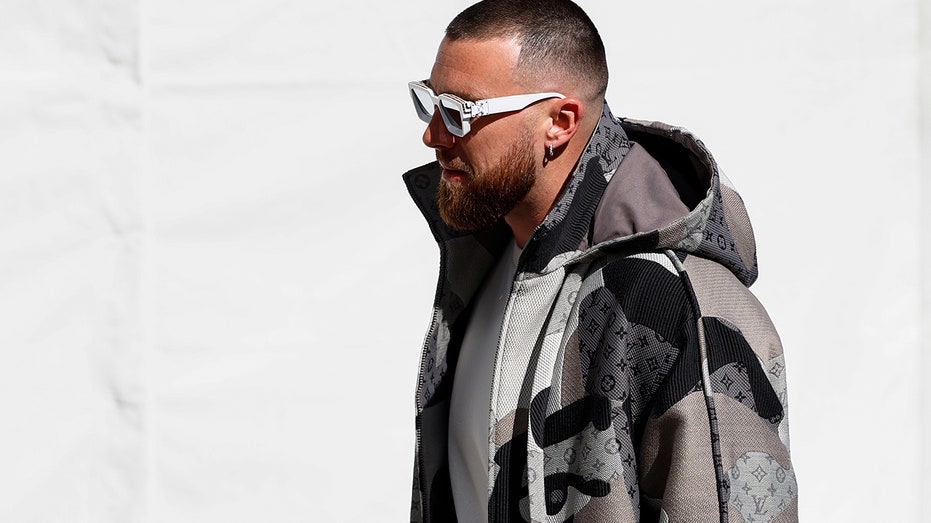 His interest in style goes back to his childhood in Cleveland.
"Playing a sport growing up, like I always wanted to wear a headband, I always wanted to have a certain pair of shoes," that the choices made him feel like "a superhero."
Kelce's mother, Donna, recently appeared on "Extra" where she also noted her son's flair for fashion.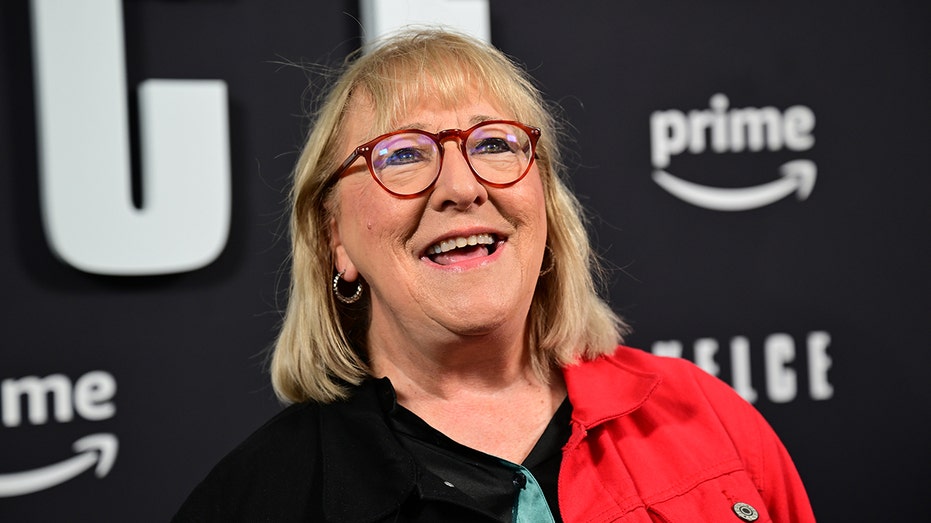 Host Billy Bush showed her his Cleveland Heights yearbook from 2008, and when she saw the photo, she said, "He even had some strange sweater on even in that, so he's always like that. He's always just – he wears things to put a smile on people's faces."
Read the full article here