Taco Bell Corp., the American multinational fast food chain that serves Mexican-inspired cuisine, is trying to remove the "Taco Tuesday" trademark held by regional fast food competitor Taco John's, and a small business in New Jersey, Gregory's Restaurant & Bar.
Taco Bell, which is owned by multibillion-dollar operator quick-service restaurant Yum! Brands, Inc. and has over 7,200 locations in the United States, claims it's aiming to convince the U.S. Patent and Trademark Office (USPTO) to revoke both Taco Tuesday trademarks to benefit all taco shops.
The fast food chain announced it filed "legal petitions to liberate the phrase for restaurants nationwide," according to a press release issued on Monday, May 16. 
SWEETGREEN CHANGES NAME OF CHICKEN BURRITO BOWL, TWO DAYS AFTER CHIPOTLE SUES
The chain's supplemental petition on change.org was started in April and has nearly 100 signees, at the time of publication.
FOX Business reached out to Taco Bell, Taco John's, Gregory's Restaurant & Bar and the U.S. Patent and Trademark Office for comment.
Marketing materials and the multiple petitions for Taco Bell's "Liberation Of 'Taco Tuesday'" campaign, state that canceling the trademark registrations associated with the phrase will help mom-and-pop restaurants and taco vendors in that it will stop Taco John's and Gregory's Restaurant & Bar from being able to send cease-and-desist letters, or have a chance to sue if the phrase is used for business purposes.
It's not immediately clear if Taco John's or Gregory's Restaurant & Bar have sought legal action to protect their Taco Tuesday trademarks.
Social media posts show restaurants have used the expression in the past and continue to do so.
WENDY'S, MCDONALD'S LAWSUIT CLAIMS BURGER ADS MISLEAD CONSUMERS ON PATTY SIZES 
Taco John's International, Inc., which is privately owned and is headquartered in Cheyenne, Wyoming, trademarked Taco Tuesday in 1989 in 49 states.
While Taco John's has a Taco Tuesday trademark in every state except New Jersey, the West-Mex chain has nearly 400 restaurants in about 23 states, and most of their locations are primarily in the Midwest and Mountain region.
Gregory's Restaurant & Bar in Somers Point, New Jersey, opened in 1946 and started using the Taco Tuesday phrase in 1979 to encourage sales.
The small business trademarked Taco Tuesday in 1981 and later defended its trademark against Taco John's, according to Smith & Hopen, a patent and trademark law firm in Oldsmar, Florida.
PASTA COMPANY BARILLA FACES CLASS ACTION SUIT OVER 'MISLEADING' LABEL: 'ITALY'S #1 BRAND OF PASTA' 
In Taco Bell's "Taco Tuesday Trademark FAQ" webpage, the fast food chain states it believes Taco Tuesday is "a common" and "generic" term that should "be free for all restaurants and taco vendors."
The California-headquartered fast food giant, which is a Delaware limited liability company, claims it's not trying to take over the trademark and wants to free Taco Tuesday for taco servers large and small.
"When tacos win, we all win," Taco Bell wrote in its press release.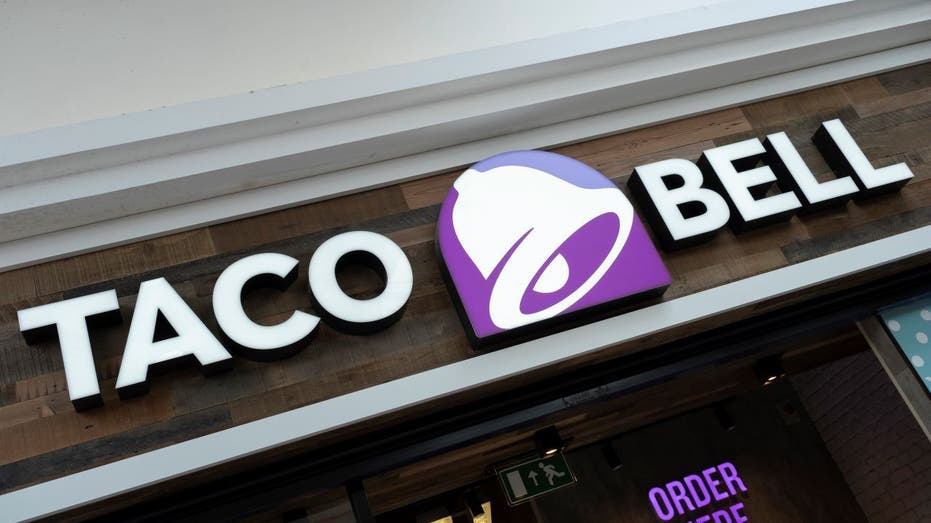 Taco Bell's legal petition will become available on the USPTO Trademark Trial and Appeal Board once it has been processed.
LAWSUIT ALLEGES BURGER KING SANDWICH SIZES IN ADS MISLEAD CUSTOMERS 
The fast food chain has trademarked slogans in its 61-year history.
In 2012, Taco Bell trademarked "Live Más," which is an English-Spanish phrase that means "Live More," and in 1998, the chain filed a trademark registration for the Spanish phrase "Yo Quiero Taco Bell," which translates to "I Want Taco Bell," but the recognizable phrase isn't an active trademark.
Taco Bell isn't the only Mexican-inspired fast food chain to start a trademark debate this year.
Last month, Chipotle Mexican Grill sued Sweetgreen for trademark infringement after the fast-casual salad chain advertised a Chipotle Chicken Burrito Bowl with a font and color that reportedly looked similar to Chipotle's logo.
Sweetgreen responded by changing the name of its burrito bowl, which resolved the lawsuit, FOX Business reported on April 6.
Ticker
Security
Last
Change
Change %
YUM
YUM! BRANDS INC.
138.78
+1.00
+0.73%
CMG
CHIPOTLE MEXICAN GRILL INC.
2,050.22
+3.10
+0.15%
SG
SWEETGREEN INC.
9.14
-0.32
-3.38%
Taco Bell was founded in 1962 by American entrepreneur Glen Bell in San Bernardino, California, and Taco John's was founded in 1969 by U.S. Air Force veteran John Turner in Cheyenne, Wyoming.
Gregory's Restaurant & Bar has a storied past and is located in a building that was built in 1908, according to the restaurant's "About Gregory's" webpage.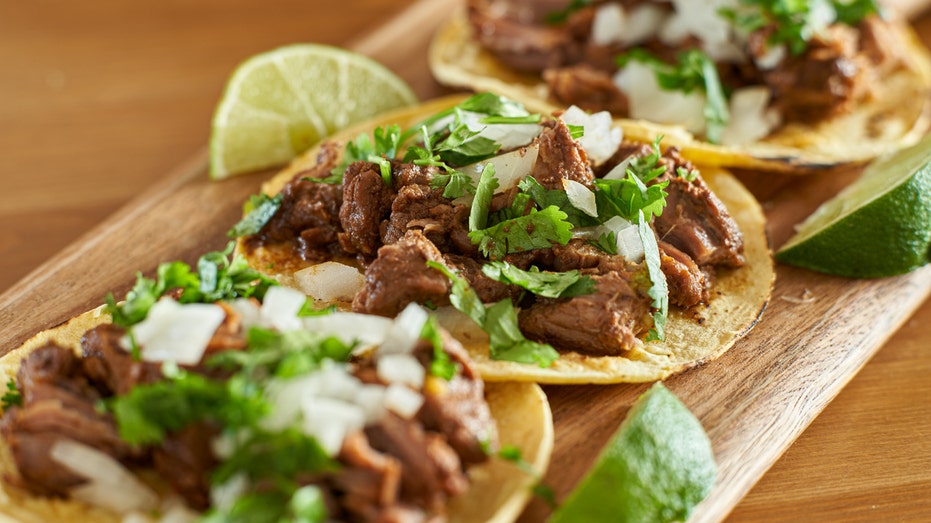 Social media search engines show the phrase Taco Tuesday has used been used by individuals and businesses. 
Hashtag analytics data show the phrase has been viewed billions of times on popular social media platforms, including TikTok, Facebook, Instagram, Twitter, YouTube and Pinterest.
Read the full article here