A group of thieves reportedly stole more than 200 sneakers from a shoe store in central Peru, but they unknowingly made off with only right-foot sneakers.
The theft apparently took place early morning on Sunday, April 30, according to Diario Correo, a national newspaper that covers Peruvian and world events.
Security cameras reportedly showed three people breaking into the shoe store, which is located in Huancayo, the capital city of the Junín region, at around 3:30 a.m., and the trio carried out three large boxes that were filled with about 220 well-known name-brand sneakers.
ADIDAS STILL DEALING WITH $1.3B OF UNSOLD YEEZY SNEAKERS
The thieves reportedly used a tricycle to transport the boxes and their padlock cutters, according to Diario Correo.
Diario Correo reports that it took the small crew an hour and multiple attempts to break into the store.
The estimated value of the stolen merchandise is to be around $13,000, even with the left-foot sneakers left behind, according to the outlet.
FOX Business reached out to the National Police of Peru for comment.
Police are reportedly investigating the crime and are trying to find both the thieves and the missing sneakers.
CUSTOM SNEAKER WIZARD SHOWCASES EPIC SHOES
"We have gathered evidence at the scene," local Police Chief Eduan Díaz said in a statement provided to Peruvian media outlets.
"With the footage and the fingerprints, we will be able to locate those individuals," he continued.
The shoe store is said to be new to the Huancayo area and has only been open for a few months.
Police in the area believe that stolen sneakers are being hidden because the products can't be sold as incomplete sets, according to Diario Correo's report.
ENTREPRENEURS MAKE BILLIONS IN SNEAKER RESALE MARKET, BUILD COLLECTIBLE KICKS EMPIRE   
Social media users appear to be entertained by the sneaker heist gone-wrong.
"Hahahaha this can only happen in my country," one Twitter user wrote in Spanish.
"Surely they wanted to sell it at half price," another user joked.
"Hahaha good strategy," another commenter wrote sarcastically.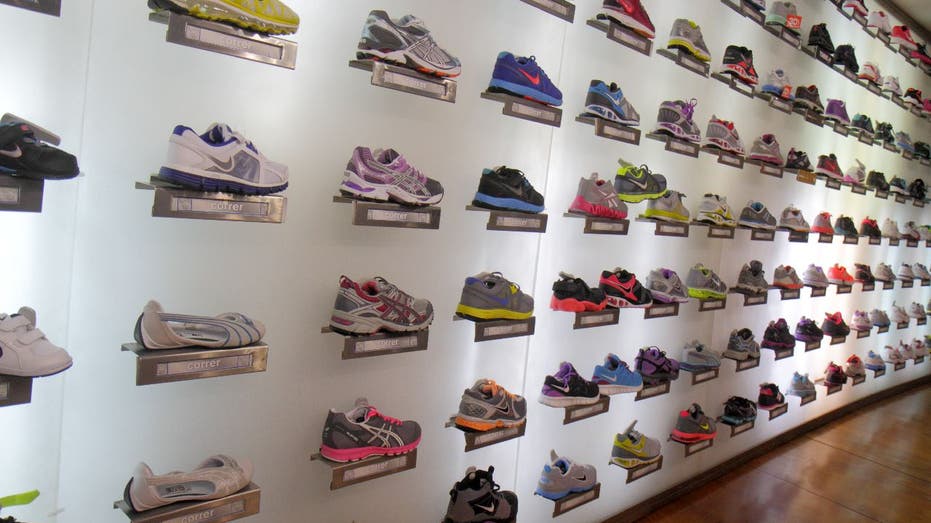 "Oh sorry that I laughed (because the owner is still losing) but…" one user wrote followed by a long laugh onomatopoeia.
The botched sneaker heist isn't the first to happen in Peru.
In mid-April, a similar sneaker theft was attempted at a shoe store in Ica, a city in southern Peru, but the National Police of Peru stopped the theft and seized six sacks of sneakers that were valued up to $9,447, according to a separate report published by Diario Correo on April 16.
Peru is one of Latin America's fastest-growing economies but the nation's gross domestic product (GDP) growth slowed and missed its forecasts for 2022, according to Reuters.
Read the full article here