Sen. Richard Blumenthal, D-Conn., opened Tuesday's Senate hearing on regulating artificial intelligence with deepfake remarks that he said demonstrated the "frightening" power of AI. 
Blumenthal, chairman of the Senate Judiciary Subcommittee on Privacy, Technology, and the Law, led a hearing that featured OpenAI CEO Sam Altman and other experts give testimony on how Congress should conduct oversight on and establish rules for AI companies. After gaveling in, Blumenthal played audio with "introductory remarks" from a computer-generated voice that sounded eerily like the senator himself. 
"Too often we have seen what happens when technology outpaces regulation. The unbridled exploitation of personal data, the proliferation of disinformation and the deepening of societal inequalities. We have seen how algorithmic biases can perpetuate discrimination and prejudice and how the lack of transparency can undermine public trust. This is not the future we want," the voice said. 
Blumenthal revealed the audio was made by a voice cloning software, with words written by ChatGPT, the AI chatbot designed by OpenAI to mimic human conversation and assist users with a variety of tasks, it would seem including speech writing. 
OPENAI CEO SAM ALTMAN ADMITS HIS BIGGEST FEAR FOR AI: 'IT CAN GO QUITE WRONG'
"That voice was not mine. The words were not mine," Blumenthal said. 
"I asked ChatGPT, 'why did you pick those themes and that content?'" he said. "And it answered, and I'm quoting, 'Blumenthal has a strong record in advocating for consumer protection and civil rights. He has been vocal about issues such as data privacy and the potential for discrimination in algorithmic decision making. Therefore, the statement emphasizes these aspects.'" 
Blumenthal jokingly thanked Altman for the "endorsement," but then seriously warned about the inherent dangers of the technology.
"The audio and my playing it may strike you as curious or humorous, but what reverberated in my mind was what if I had asked it, and what if it had provided an endorsement of Ukraine surrendering, or Vladimir Putin's leadership? That would have been really frightening," Blumenthal said. 
OPEN AI CEO SAM ALTMAN FACES SENATE PANEL AS PRESSURE BUILDS TO REGULATE AI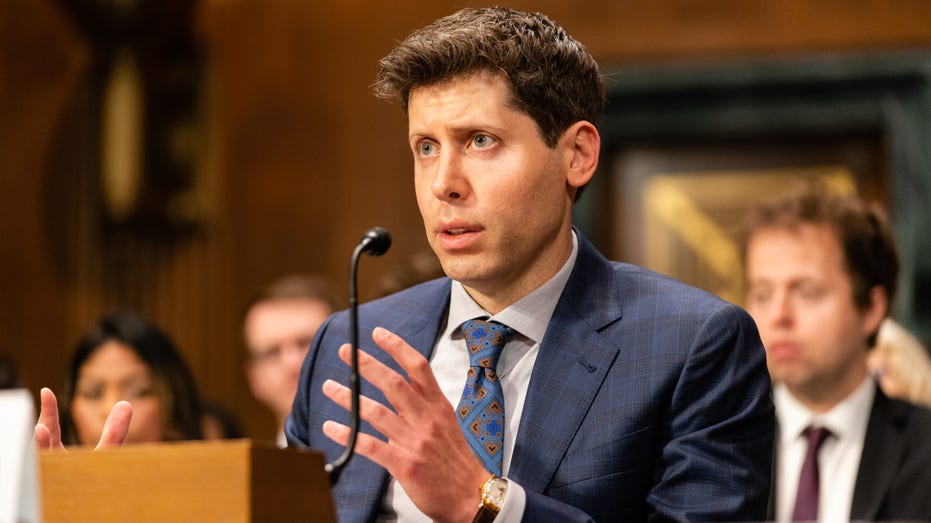 Blumenthal said Tuesday's hearing would be the first "in a series" of hearings to come as lawmakers wrestle with drafting regulations that could have bipartisan support and keep the U.S. in step with other countries. 
European Union's Parliament approved the Artificial Intelligence Act last week, which would restrict how AI platforms use consumer data and limit how AI can be used for facial recognition and predictive policing. The Cyberspace Administration of China released regulations in April that outline rules AI companies must follow to avoid penalties, such as complying with socialist values and government security reviews of machine learning models before they are released publicly. 
EVERYTHING YOU NEED TO KNOW ABOUT ARTIFICIAL INTELLIGENCE: WHAT IS IT USED FOR?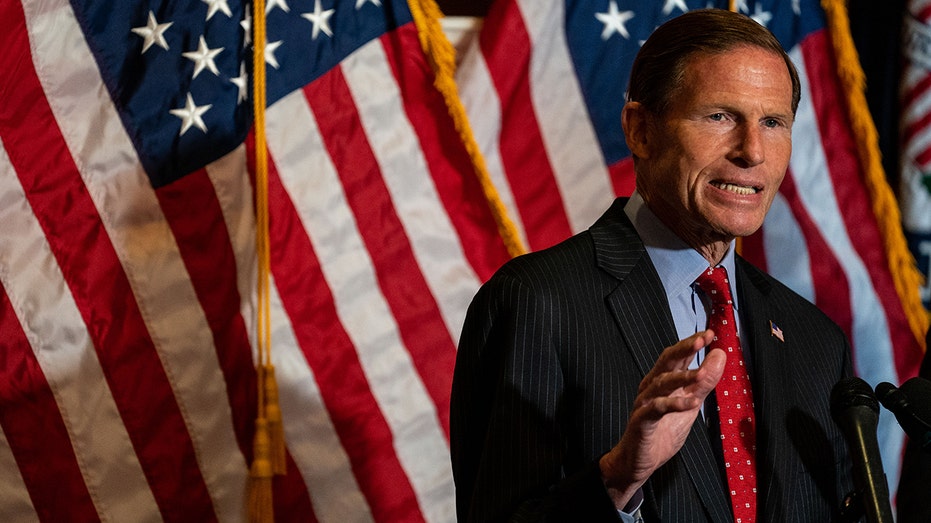 Senate Majority Leader Chuck Schumer released a framework for AI regulation and met with Tesla and SpaceX CEO Elon Musk to discuss the plan last month, but so far no AI regulation has been passed. Those rules would lay out ethical restrictions as well as require tech companies to disclose its data sources and who trained the algorithm and to explain how the models arrive at their responses. 
"Congress failed to meet the moment on social media," Blumenthal said. "No, we have the obligation to do it on AI before the threats and risks become real." 
Fox News' Jon Michael Raasch and Ramiro Vargas contributed to this report.
Read the full article here