Senate Democrats suggested on Wednesday that President Biden should have all options available to deal with the debt ceiling crisis, including by borrowing money above the current ceiling and using the 14th Amendment to the Constitution to justify the move.
BIden said Tuesday that he had considered invoking the 14th Amendment to the Constitution to avoid a potential debt crisis if a deal isn't struck to raise the debt ceiling by June 1 — but distanced himself from the idea of using it this time around, citing the likely legal quagmire that would follow.
"I have been considering the 14th Amendment," Biden said. "But the problem is it would have to be litigated.  And in the meantime, without an extension, it would still end up in the same place. I'll be very blunt with you: When we get by this, I'm thinking about taking a look at, months down the road, to see whether — what the court would say about whether or not it does work."
The 14th Amendment reads, "The validity of the public debt of the United States, authorized by law, including debts incurred for payment of pensions and bounties for services in suppressing insurrection or rebellion, shall not be questioned." Several Democrats are suggesting that language could be seen as authorizing Biden to borrow more even if Congress hasn't explicitly authorized more borrowing.
BIDEN MUST DROP 'ABSOLUTIST' POSITION IN DEBT CEILING TALKS WITH MCCARTHY, THINK TANKS WARN
Several Democratic senators who spoke to Fox News Digital on Wednesday would not say directly whether they'd support Biden forging ahead with the 14th Amendment if a deal is not reached with Republicans in time. But each seemed sympathetic to the idea and said the government should not be put in a position in which it can't pay all its current obligations.
"We've got to pay our bills. Whatever it is we have to do to make certain we pay our bills and protect the economy, we have to do," said Sen. Peter Welch, D-Vt. "But I do fear the House Republicans have dug their heels in and have this notion that falling off the debt cliff won't be bad, when it will be catastrophic."
MCCARTHY SAYS DEBT CEILING DEAL NEEDED BY 'NEXT WEEK' TO MAKE JUNE 1 DEADLINE
"We should not default," said Sen. Chris Coons, D-Del., a close Biden ally. "We have to be willing to consider every option to avoid default, but Speaker McCarthy needs to take default off the table."
Biden's meeting with McCarthy, R-Calif., and the other House and Senate leaders ended with no tangible agreement except for another sit-down on Friday and for their staffs to meet in the interim. Democrats remain committed to a "clean" debt ceiling increase without pre-conditions, and are calling on Republicans to agree and save their spending cut demands for the end of the fiscal year.
GOP lawmakers across the House and Senate are united behind McCarthy, whose Limit, Save, Grow Act calls for a debt limit increase paired with cutbacks that include slashing fiscal 2024 spending to 2022 levels.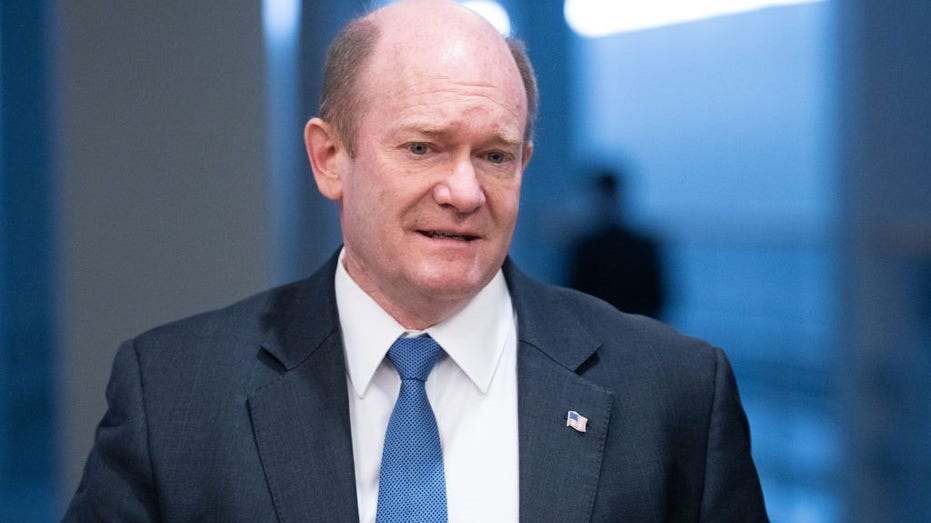 McCarthy told reporters last night that he was opposed to Biden's use of the 14th Amendment.
But Sen. John Hickenlooper, D-Colo., told Fox News Digital that Biden floating the 14th Amendment was not "a bad thing" if it got Republicans to the table.
SENATE REPUBLICANS, INCLUDING MCCONNELL, SAY DEBT LIMIT FIGHT IS BETWEEN MCCARTHY, BIDEN
"The 14th Amendment — you know, there are gonna be a lot of things said over the next couple of weeks, various people are going to try to use an idea or words to urge people to action," Hickenlooper said. "I don't think that's necessarily a bad thing. You got to use every tool in the toolbox to try and get people to act."
Progressive Sen. Elizabeth Warren, D-Mass., told reporters, "Choice number one is the Republicans admit that the United States government never defaults on its debt and raise the debt ceiling, but the President has opened up the possibility that we may have to go the 14th Amendment route."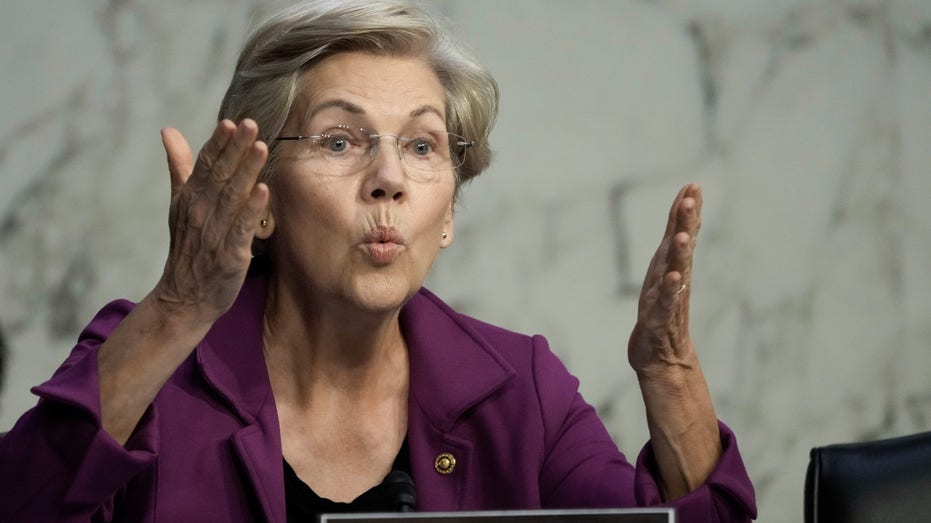 When pressed on a situation in which this is the only available option, Warren said, "You take whatever route will get us where we need to go… it's not as good an option because it will get litigated, and that will cost us… but every option has to be weighed against its alternative."
Sen. Angus King, I-Maine, gave Fox News Digital an emphatic "Yes" when asked whether he'd support the 14th Amendment route.
CLICK TO GET THE FOX NEWS APP
"I support the Constitution, and I think that the 14th Amendment is clear. I wish they had taken this step earlier, that may solve this whole problem," King said.
"Plus there are two constitutional problems. One is, the 14th Amendment says the public debt of the United States should not be questioned. The second is, that the president has an obligation to execute the laws — some of which are paying our bills. So he's put in a position of obeying one law, but disobeying another. So I think both questions are worthy of consideration," King said.
Read the full article here