A recent survey by the U.S. Census Bureau showed that people working from home from 2019 to 2021 became younger, better educated and more likely to move during the worst part of the COVID-19 pandemic.
The share of the U.S. labor force working from home soared from 5.7% in 2019 to 17.9% in 2021 – mostly as restrictions associated with COVID-19 were implemented, according to data released last week from the Census Bureau's American Community Survey.
People working from home between ages 25 and 34 rose from 16% to 23% over the two-year period, the report showed, and home-based workers with a college degree also jumped from over half to more than two-thirds. 
Those working from home were also more likely to have moved in the past year than those still working from the office.
BEST, WORST STATES FOR WORKING FROM HOME IN 2022: REPORT
A couple of industries also saw a large increase in home-based employees with finance, insurance and real estate increasing from 10.8% to 38.4% and the information work-from-home workforce increasing from 10.4% to 42%.
Professional and administrative services also saw substantial gains in remote workers, increasing from 12.6% to 36.5% in two years. 
The smallest gains were in the following industries: agriculture and mining, entertainment and food services, and the armed forces.
MOST WORKERS WANT TO CONTINUE WORKING FROM HOME IN POST-PANDEMIC WORLD, SURVEY FINDS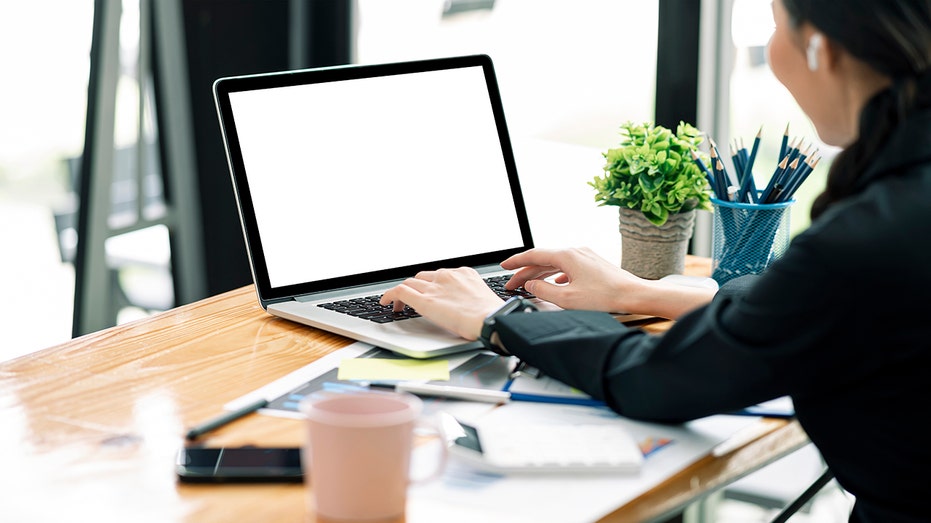 The report also showed that every income level saw jumps in employees working from home, though those in the highest income bracket were most likely to be remote. Salary increases were also more likely to triple for those in the highest income bracket while it only doubled for workers in the lowest income bracket.
Remote work also varied by region, with about a fifth of the workforce's home-based positions being in the West and Northeast by 2021. The South and the Midwest accounted for 16.2% and 15.8% of work-from-home employees, respectively. 
The variation could have been caused by the availability of Internet access, the cluster of information technology jobs on the coasts and the way people commute, the report noted.
In the San Francisco and San Jose metro areas, more than a third of their labor forces were working remotely in 2021 – the largest share among metros with more than 1 million residents, according to The Associated Press.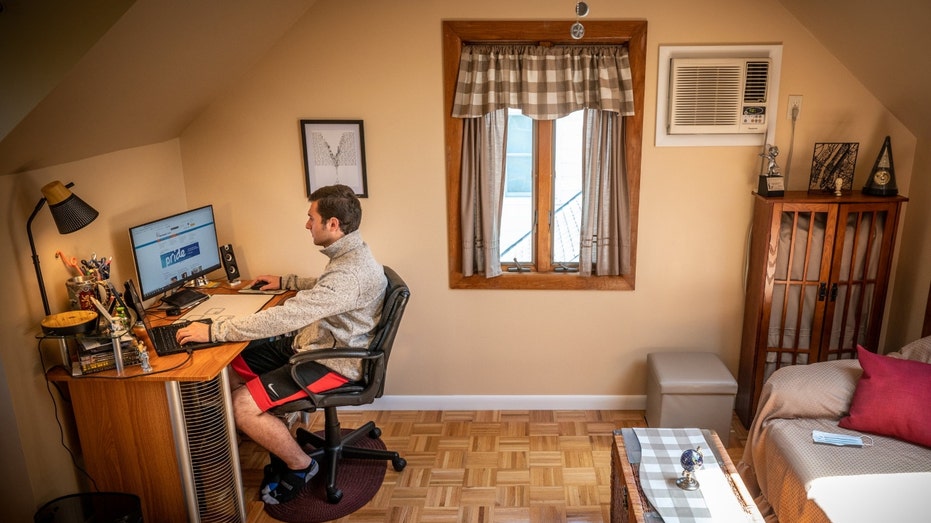 It is unknown at this point if the growth in work-from-home employees is permanent since the survey was taken in 2021, just before the pandemic restrictions were lifted.
"If only temporarily, the COVID-19 pandemic generated a massive shift in the way people in the United States related to their workplace location," the report said. "With the centrality of work and commuting in American life, the widespread adoption of home-based work was a defining feature of the pandemic era."
The Associated Press contributed to this report.
Read the full article here