Some users of buy now, pay later apps might face something new when they try to use the payment method: rejection.
Higher interest rates and recession concerns are challenging the business model behind services such as Affirm, Klarna and Sezzle, which say they are tightening credit standards to focus on making a profit, rather than growth. Some customers say they have been caught off guard by unexpected denials or lower spending limits when they try to make purchases.
In one instance detailed in a report in the Consumer Financial Protection Bureau consumer-complaint database, Klarna cited problems verifying personal details as the reason for declining a transaction by an existing customer with active Klarna payment plans.
"What information was suddenly unverifiable?" the complaint read.
WHAT IS 'CASH STUFFING' AND HOW DOES IT WORK?
Klarna said it can't comment on customer cases without a customer's consent.
The company's FAQs page for declined transactions says each purchase request is considered separately, and the company sometimes blocks payments to protect customers from potential fraud.
Services such as Klarna and Affirm let shoppers split the cost of purchases into four or more payments, often for little to no interest. The services surged in popularity during the pandemic's online shopping boom, as buyers used them to finance big purchases such as designer bags and daily expenses such as groceries. Loans made by five major BNPL competitors swelled to $24.2 billion in 2021 from $2 billion in 2019, according to the most recent CFPB industry report. But the businesses have yet to make an annual profit.
Ticker
Security
Last
Change
Change %
AFRM
AFFIRM HOLDINGS INC.
11.54
+0.83
+7.80%
SEZNL
SEZZLE INC
0.515
+0.00
+0.00%
Selective Lending
BNPL companies market themselves as a transparent, accessible alternative to credit cards. Their application process is quicker and easier than applying for a traditional credit card. They have also been a way for people to access credit without denting their FICO scores. Those who don't make payments on schedule can face fees. Payment plans that last longer than the standard six weeks can come with interest rates as high as 30%.
Regulators and consumer advocates have warned that BNPL plans might encourage consumers to take on too much debt and can lead to a pattern of overspending with sustained use.
THE PROS AND CONS OF BUY NOW, PAY LATER
When Ashaki Ayoka, a 32-year-old voice actor in Los Angeles, received a denial from Klarna last fall, she considered it an intervention. She tried BNPL for the first time in December 2020 to take advantage of holiday discounts, and it quickly turned into a habit. 
Klarna rejected her attempt to purchase two small Telfar bags for a combined $300 after she had bought a large one for $257 earlier that day. Without the BNPL option at checkout, she said she probably wouldn't have considered buying the extra bags. 
"When I got rejected by Klarna, I thought well maybe that is a sign I need to stop doing this whole four-payment thing," she said. 
BNPL providers have had to slow down lending more than traditional lenders because unlike banks with deposits, they need to borrow from other lenders and investors to make loans. That funding has become more expensive as the Federal Reserve has raised interest rates to tamp down inflation, making it harder to offer consumers zero-interest installment plans.
In response, companies have started cutting costs and getting pickier to avoid future loan losses. 
COMPANIES' COST INFLATION IS SLOWING BUT SHOPPERS MAY WAIT FOR LOWER PRICES
For borrowers ages 18-24, the delinquency rate of BNPL plans has been rising, reaching a high of 5.7% in 2021, according to the most recent industry report by the Consumer Financial Protection Bureau. The average delinquency rate for consumer loans tracked by the Federal Reserve that year was below 2%.
New customers with lower credit scores and existing customers with a history of late payments are more likely to be rejected, according to company disclosures.
"We will lend a little less sometimes, especially to new consumers, supporting them to make the right decisions for them and for Klarna in changing economic circumstances," the Swedish fintech company said in its annual report. 
Klarna said that its underwriting practices have helped keep its default rates below 1%.
Buy Now, Pay Now
Zip, an Australian BNPL company, said last month it continued to make credit requirements tougher in the most recent quarter. The number of active Zip customers in the U.S. fell 8% to 3.9 million from last year. 
WHAT ARE SOUND FINANCIAL STRATEGIES TO PAY DOWN CREDIT CARDS?
CarParts.com began offering buy now, pay later through Zip and PayPal at checkout last year, and the feature quickly became popular, the retailer said. The number of customers taking advantage of the cheap financing is up 40% over the past year. 
Ticker
Security
Last
Change
Change %
PRTS
CARPARTS.COM INC.
4.49
+0.21
+4.91%
PYPL
PAYPAL HOLDINGS INC.
74.97
+3.16
+4.40%
Flexible and affordable financing for essential and often costly auto repairs can help customers who can't pay up front, said Chief Executive David Meniane.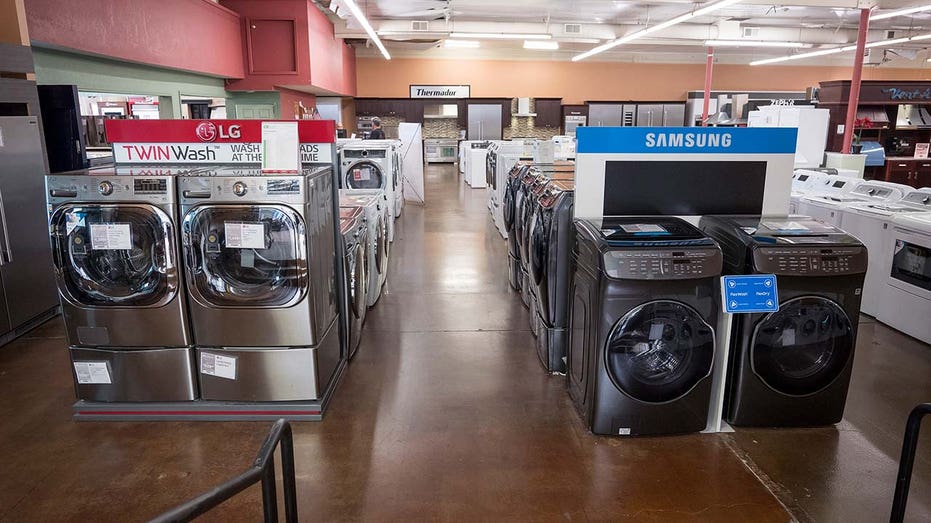 "We sell a need and not a want," he said, adding that he has seen lower approval rates for customers this year.
Affirm began implementing tougher credit requirements about a year ago and has stepped up scrutiny several times since, at the expense of hitting some of its growth targets, executives said.
"Increasing consumer demand is certainly there," Chief Executive Max Levchin said during a conference call with analysts in February. Mr. Levchin said if the company was "careless" it could grow more quickly, but it has decided some applications are too risky to take on.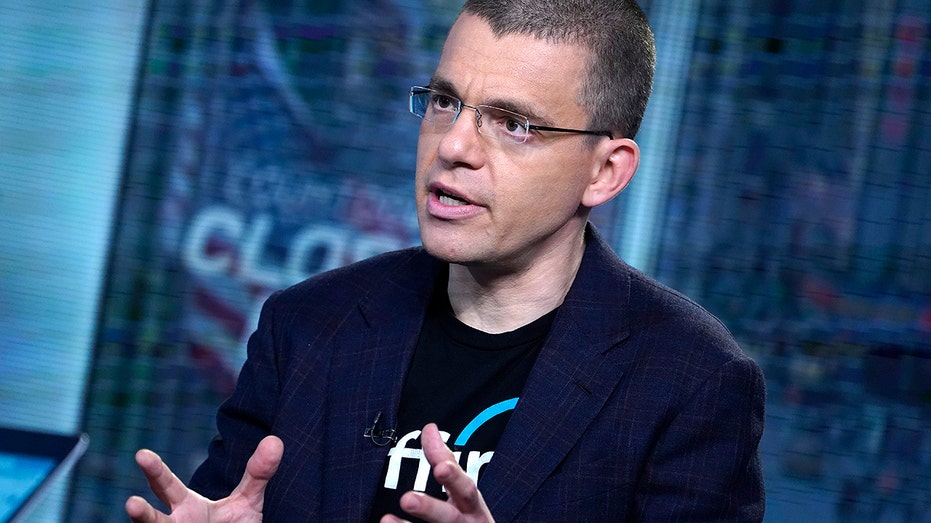 CLICK HERE TO GET THE FOX BUSINESS APP
Many of the loans Affirm is approving come at a higher cost to consumers. The percentage of Affirm transactions that include interest fees, where customers make monthly payments that last from one to 48 months, rose to 67% in the most recent quarter, displacing the 0% transactions the company helped popularize.
Mr. Levchin expects that trend to continue for now. "We're certainly still very much in the business of finding ways of offering consumers magical deals that contain no interest at all," he said.
In December, Sezzle launched a service it says helps lower transaction costs and avoid loan losses: Pay-in-Full. A customer gets retail perks, but the customer buys now and pays now.
Read the full article here