Hiring by U.S. companies slowed more than expected in March, pointing to a labor market that is starting to cool in the face of higher interest rates, according to the ADP National Employment Report released Wednesday morning.
Companies added 145,000 jobs last month, missing the 200,000 gain that economists surveyed by Refinitiv predicted. It also marked a major decline from the upwardly revised 261,000 recorded in February.
The report comes as the Federal Reserve wages the most aggressive fight since the 1980s to crush inflation and slow the labor market with a series of rapid interest rate increases. Fed policymakers have made it clear that they anticipate unemployment to climb as a result of higher borrowing costs, which could force consumers and businesses to pull back on spending. 
JOB OPENINGS TUMBLE IN FEBRUARY TO LOWEST LEVEL IN 2 YEARS
In a potentially welcoming sign for the Fed as it tries to wrangle inflation under control, wages cooled at a faster pace in March for both workers who stayed in their jobs and who left. Annual pay rose 6.9% in March, down from 7.2% in February, according to the report.
"Our March payroll data is one of several signals that the economy is slowing," said Nela Richardson, chief economist at ADP. "Employers are pulling back from a year of strong hiring and pay growth, after a three-month plateau, is inching down."
The bulk of the gains in March stemmed from the leisure and hospitality industry, which added 98,000 new workers.
MARKETS MAY BE UNDERESTIMATING THE THREAT OF HIGH INFLATION, BLACKROCK WARNS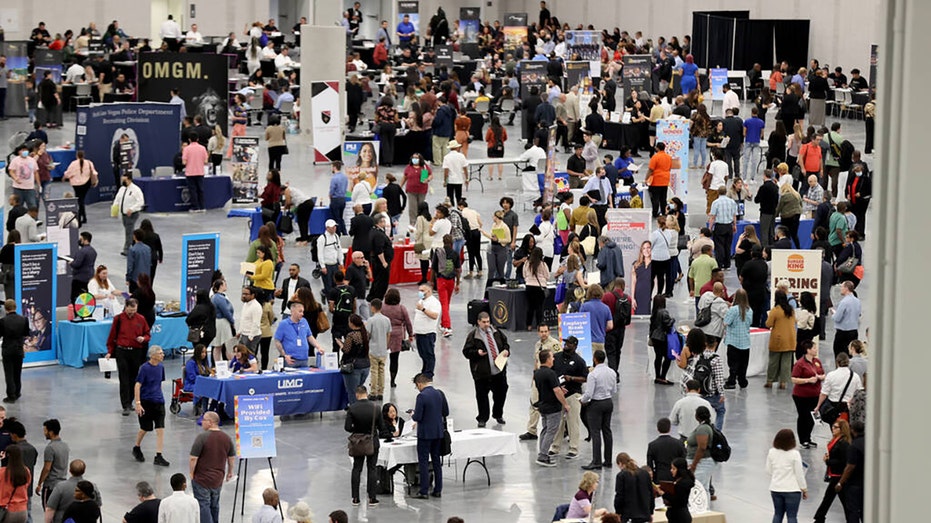 Other industries that saw payroll growth last month included trade, transportation and utilities (56,000), construction (53,000) and natural resources and mining (47,000).
The biggest losses, meanwhile, were concentrated in financial activities, which fell by 51,000, and the professional and business services sector, which shed 46,000 positions in March. Manufacturing also saw a decline in payrolls of about 30,000.
By size, small businesses with fewer than 50 employees led the way in hiring, onboarding 101,000 new workers in March. That is a reversal from prior months, in which small businesses struggled to find and retain workers.
The data precedes the release of the more closely watched March jobs report on Friday morning, which is expected to show that employers hired 240,000 workers following a gain of 311,000 in February. The unemployment rate is expected to hold steady at 3.6%.
Read the full article here