A suspect in the fatal stabbing of Cash App founder Bob Lee has been taken in custody by law enforcement.
The San Francisco Police Department (SFPD) and the San Francisco District Attorney's Office announced the arrest of the suspect, whom they identified as Nima Momeni, in a press conference Thursday afternoon. Reports of the arrest, a development that came more than a week after the tech executive died early April 4, had started surfacing earlier in the day.
CASH APP FOUNDER BOB LEE MURDER: BUSINESS WORLD 'IN SHOCK'
Lee was MobileCoin's chief product officer, a position he held since 2021, according to a press release announcing his arrival at the crypto company. The Cash App founder had also served as Square's first chief technology officer.
"Bob was a dynamo, a force of nature," MobileCoin tweeted April 5. "Bob was a genuine article. He was made for the world that is being born right now, he was a child of dreams, and whatever he imagined, no matter how crazy, he made real."
What's known in the case so far:
The SFPD said in an April 6 press release that its homicide detail was investigating Lee's murder. 
He died from his stab wounds at the hospital after police arrived on-scene and found him on the 300 block of Main Street in San Francisco, that release said. The father of two was 43 years old and had been visiting the city.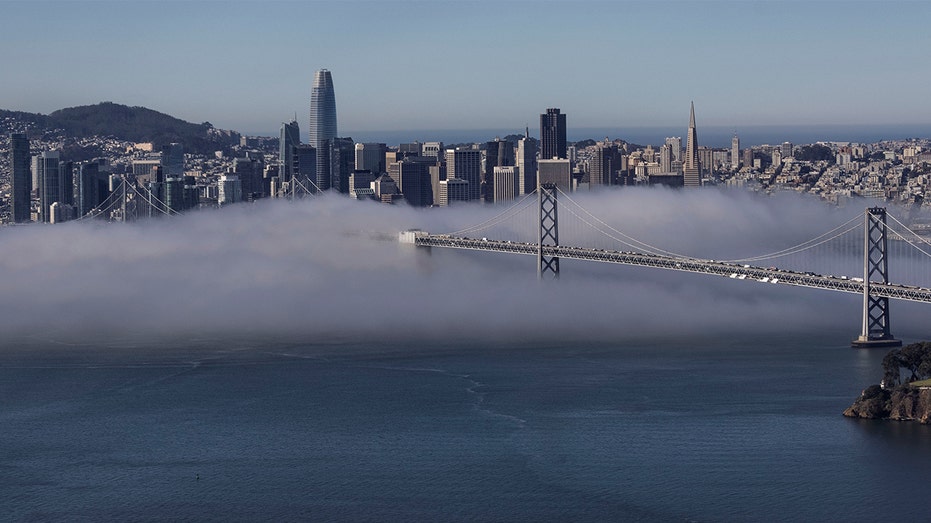 Prior to his death, he could be seen in security footage making attempts to get help, Fox News previously reported. He had approached a building and a vehicle.
"Our homicide investigators developed information that identified the suspect as 38-year-old Nima Momeni of Emeryville, California," SFPD Chief Bill Scott said. "We can confirm that Mr. Lee and Mr. Momeni knew each other."
Scott said San Francisco police served warrants – including a couple search and one arrest – in connection to the case Thursday morning, with Momeni being "taken into custody without incident" in Emeryville. He has since been moved to San Francisco.
WHO IS NIMA MOMENI? SUSPECT IN BOB LEE STABBING IN SAN FRANCISCO
San Francisco District Attorney Brooke Jenkins said her office is charging the suspect with murder "as well as a special allegation – also known as an enhancement – alleging that this murder was committed with a knife." San Francisco police "worked around the clock" on the case, she said.
Momeni's arraignment is slated to take place Friday afternoon, Jenkins said. Fox News reported that he was a self-described tech entrepreneur with a LinkedIn profile in his name indicating he was in IT. 
The evidence "shows that they knew each other," Scott said, though he did not to provide further information on that. He also said he couldn't "say anything about motive" at this time.
The police chief said the investigation is ongoing.
Fox News' Michael Ruiz contributed to this report.
Read the full article here