Pfizer's oral diabetes drug demonstrated promising weight loss that some experts say could work just as fast as Novo Nordisk's highly sought after Ozempic. 
In the mid-stage trial, over 400 adults with Type 2 diabetes took Pfizer's danuglipron twice a day or a placebo pill for roughly four months to test its efficacy.
The results showed that every dose of the danuglipron pill reduced patients' blood sugar at week 16 compared to the placebo. 
However, the highest doses of the pill, 120 milligrams or 80 milligrams, "significantly reduced" body weight for patients at week 16 compared to the placebo, according to the findings published in JAMA Network Monday. 
DIABETES DRUG TESTED FOR WEIGHT LOSS COULD BE GAME CHANGER
For instance, the results show that those who took the 120-milligram dose of the drug twice a day for 16 weeks lost an average of about 10 pounds, according to the study. 
The results thus far are similar to what was observed in Novo Nordisk's semaglutide, which is being sold under the brand names Ozempic, which approved for diabetes, and Wegovy, which was approved for chronic weight management. 
"It [Pfizer's pill] works the same exact way as the injection works," Dr. Marc Siegel, Fox News medical contributor, said on "Varney & Co." Tuesday, adding that the results are "about the same as Ozempic." 
WEGOVY, OZEMPIC: THE BARRIERS TO ACCESSING THESE WEIGHT LOSS DRUGS
Siegel noted, though, that Pfizer's candidate has an advantage compared to other drugs on the market because it's a pill rather than an injection like Wegovy and Ozempic. 
"The one thing that makes people pause about Ozempic or Wegovy is that they have to give it as an injection," he said.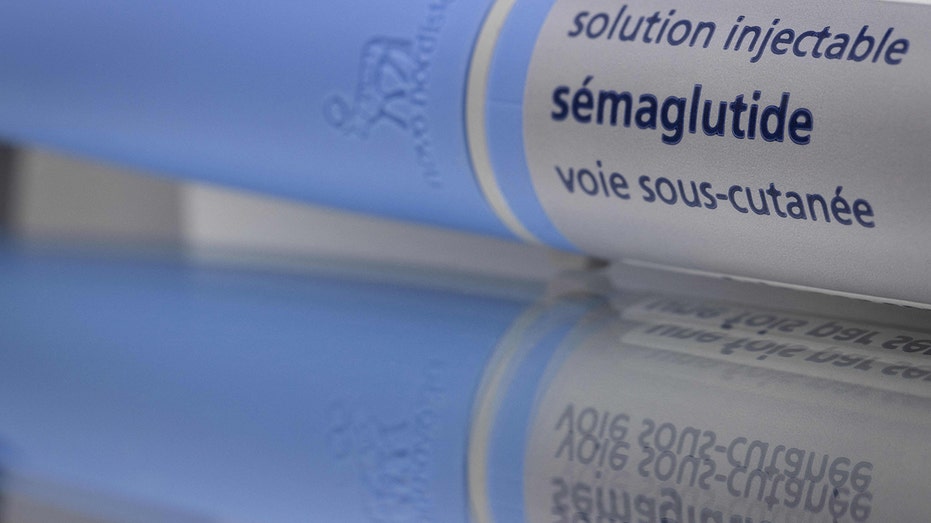 It can be also taken at any time and not just on an empty stomach. That's what patients who take Novo Nordisk's Rybelsus, a pill form of semaglutide, have to do, according to Siegel. 
Sigel predicts Pfizer's oral candidate will be a "huge, huge drug." 
Companies have been ramping up investments into weight loss drugs after Nordisk's Wegovy and Ozempic, which are the same drug — semaglutide — surged in popularity last year as celebrities and high-profile figures touted their effects as a weight loss treatment. 
Just last month, Eli Lilly and Co. announced that tirzepatide, a drug approved to treat Type 2 diabetes and sold under the brand name Mounjaro, could join the growing list of medications that can help people lose weight. 
Ticker
Security
Last
Change
Change %
LLY
ELI LILLY & CO.
423.23
-10.77
-2.48%
PFE
PFIZER INC.
39.65
+0.90
+2.32%
In a late-stage study, the drug helped people with diabetes and who were overweight or obese lose up to 15.7% of their body weight — about 34 pounds — over the course of roughly 17 months, the company said. 
If approved, the drug is thought to be even stronger than what's on the market. 
Ozempic was approved by federal health officials in 2017 and marketed for medical use in the treatment of Type 2 diabetes "with weight loss as a secondary effect of the drug's effects and mechanism of action."
Wegovy was approved four years later specifically for chronic weight management in adults who are obese or overweight and have at least one weight-related condition. 
Read the full article here