Inflation is finally beginning to loosen its stranglehold on the U.S. economy, but the financial pain from high prices for many households is set to linger for years to come, according to a new survey. 
Findings published by Bankrate on Monday show that more than two-thirds of Americans are saving less than they were a year ago – and are quickly draining their rainy-day funds to pay for more expensive everyday items. By comparison, just 15% of respondents said they are saving more, while 16% said their finances have not changed because of inflation.
"Those financial sacrifices Americans have made could mean the pain from inflation lingers – even when price increases eventually reach a more desirable level," the survey said.
With more Americans using their nest eggs to cover basic expenses, about 49% of respondents said they have less in savings, or no savings, compared with the same time one year ago.
HOW THE BANKING CRISIS COULD HAMMER SMALL BUSINESSES
The survey comes just a few days after the Labor Department reported that the consumer price index, a broad measure of the price for everyday goods including gasoline, groceries and rents, rose 0.1% in March from the previous month, down from 0.4% in February. 
Prices climbed 5% on an annual basis, down sharply from February's 6% increase and the smallest rise in nearly two years.
JAMIE DIMON WARNS BANKING CRISIS HAS RAISED ODDS OF RECESSION
Still, inflation remains about three times higher than the pre-pandemic average, underscoring the persistent financial burden placed on millions of U.S. households by high prices. 
Other parts of the report also pointed to a slow retreat for inflation, a worrisome sign for the Federal Reserve. Core prices, which exclude the more volatile measurements of food and energy, climbed 0.4%, or 5.6% annually. That is up slightly from February's 5.5% increase and marks the first acceleration in five months.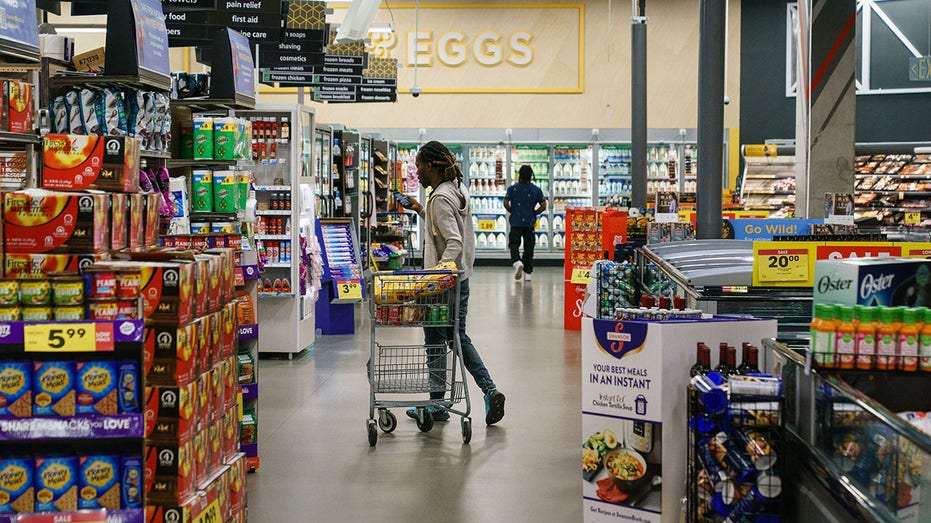 Scorching-hot inflation has created severe financial pressures for most U.S. households, which are forced to pay more for everyday necessities like food and rent. The burden is disproportionately borne by low-income Americans, whose already-stretched paychecks are heavily affected by price fluctuations. 
Consumers continued to see some reprieve in March in the form of lower energy costs, which fell 3.5% over the course of the month and are down 6.4% compared to the same time last year. The big decline is largely because the figure is now compared with March 2022, when energy prices skyrocketed following Russia's invasion of Ukraine.
However, the cost of groceries and rent remained abnormally high.
Read the full article here