Vaccine maker Novavax announced Tuesday that it's reducing its global workforce by 25% in an effort to significantly cut down on expenses and shift its focus to key priorities. 
The cuts will affect 20% of full-time Novavax employees. The rest will of the cuts will impact contractors and consultants, according to a filing with the Securities and Exchange Commission (SEC). The company has 1,992 full-time employees. 
Ticker
Security
Last
Change
Change %
NVAX
NOVAVAX INC.
10.18
+2.73
+36.58%
The company also plans to trim next year's costs for research and development as well as selling, general and administrative expenses by about 40% to 50% compared with 2022.
Vaccine makers are preparing for sales to slow this year, particularly in the first half, as they switch from supplying the U.S. government to selling their shots commercially. 
JOB CUTS SURGED 15% IN MARCH, AND LARGE-SCALE LAYOFFS 'WILL LIKELY CONTINUE:' REPORT
"We outlined significant measures intended to reduce spend, extend our cash runway, and operate more efficiently," CEO John Jacobs said in its latest earnings report. "Combined with our focus on revenue generation from Nuvaxovid and management of our current liabilities, these measures should strengthen our cash position and our potential for the long-term growth and stability of Novavax." 
Jacobs said the workforce reduction was "necessary to better align our infrastructure and scale to the endemic COVID opportunity." 
US SPENDING $5 BILLION TO INCREASE NEW COVID VACCINES' SPEED OF DEVELOPMENT
The COVID-19 vaccine is Novavax's lone commercial product. However, it has only administered about 88,458 doses of the vaccine in the United States, well below the more than 400 million doses of Pfizer's two-shot original vaccine and updated boosters that have been administered.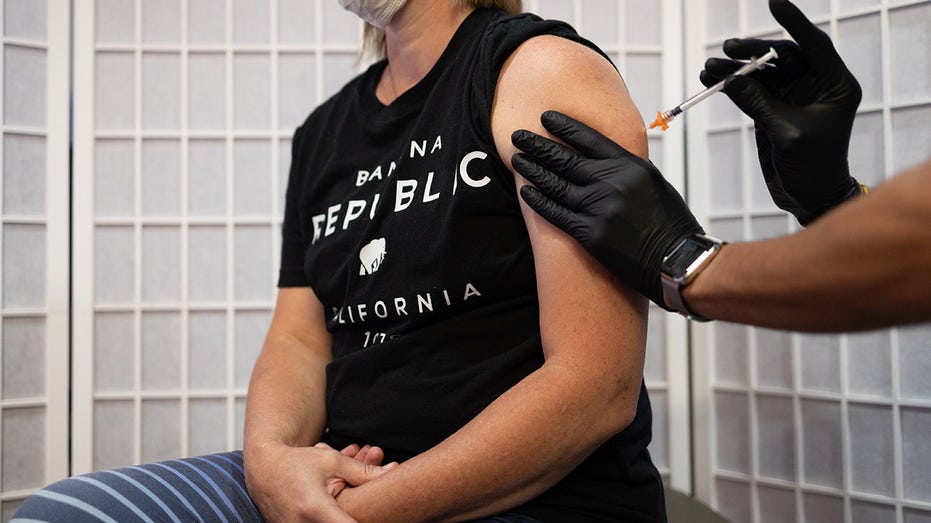 On Tuesday, the company announced that it made significant progress on key priorities including its efforts to deliver an updated COVID vaccine for the fall. 
Novavax is not only updating that vaccine for this fall, but it's also developing a flu shot and a coronavirus-flu shot combination.
The company said it received "positive Phase 2 data that we believe supports the further development of our combination COVID-influenza, standalone influenza, and high-dose COVID vaccines." 
The company expects to generate revenue of about $1.4 billion and $1.6 billion for 2023, well above analysts' expectations. 
Analysts expected a loss of $3.46 per share on $87.6 million in revenue, according to FactSet.
The Associated Press contributed to this report.  
Read the full article here