Nonprofits across the country are focusing on preventing veteran homelessness after receiving millions of dollars from federal grants. 
The Department of Housing and Urban Development estimates around 500 veterans are homeless in Massachusetts – and in other states that number is in the thousands.
In addition to the housing crisis, some nonprofits say our veterans also need help finding jobs that utilize their military skills in civilian life. 
"With chronic unemployment or lack of housing or homelessness, there are always underlying conditions," said Christian Diluzio, Army veteran and team lead at Veterans Inc.  
38,000 VETERANS EAT FROM GARBAGE CANS EVERY DAY. HERE'S HOW WE CAN END VETERAN HOMELESSNESS
Diluzio served in the army for 20 years, but once he left, he struggled to find a job. Now, he helps veterans who find themselves in that same position. 
"When you do not know where your next meal is coming from, it is very difficult to concentrate on an interview. Or when you are worried about the lights turning off or transportation," Diluzio said. 
Veterans Inc. has eight locations across the country and provides 42 different services, such as mental health treatment, case management, housing assistance and workforce training.
TO PROTECT VETERANS' MENTAL HEALTH, SENATORS AND VETS PUSH FOR MORE ACCESS TO SERVICE DOGS: 'POWERFUL AVENUE'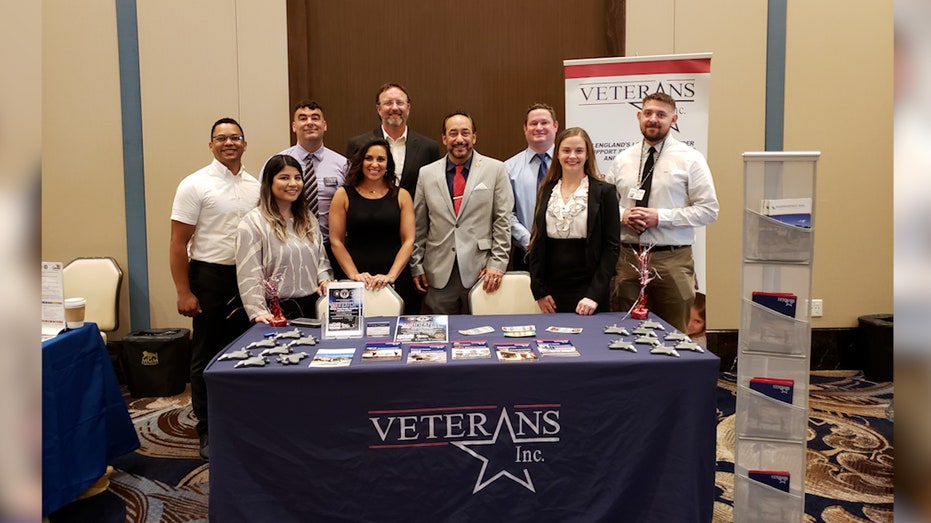 "We eliminate any barrier to employment through the training here. We will pay for your transportation. If you are worried about childcare, we will pay that for you," said Veterans Inc. Grant Performance Manager Amanda Clewes. 
HUD estimates more than 33,000 veterans are homeless across the United States, but Clewes said there could be many more not accounted for in that estimation.
"It does not always account for everybody. You have hidden homelessness. You have people couch-surfing, and then you have those at risk for homelessness, severely low income or unemployed," she said.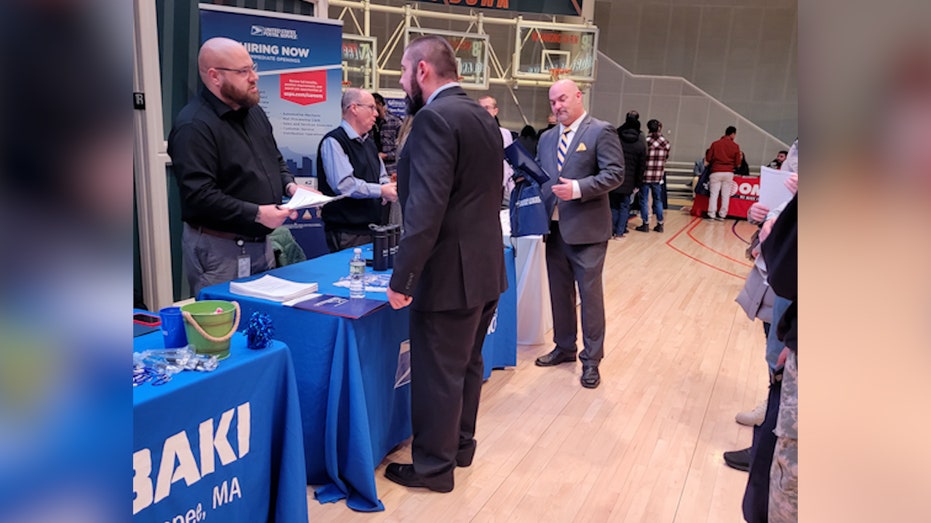 In the workforce training offered by Veterans Inc., veterans can shadow professionals, earn certifications and practice interviews.  
"We work very closely with American job centers. In Massachusetts, they are called MassHire. In other areas of the country, they are called something different. Many of them have wonderful in-house veteran service support groups," Diluzio said. 
FOX JOINS U.S.VETS IN CAMPAIGN TO COMBAT THE VETERAN HOMELESS CRISIS
When veterans get a job through the program, Veterans Inc. follows up for a year to ensure the placement works out. 
"When you see a veteran go from shelter, sober house, the program, then to stably housed, apartment, homeownership for crying out loud, over the course of a year, it is life-changing," Diluzio said. 
The organization also operates a hotline at (800) 482-2565 for veterans experiencing a crisis. Diluzio said staff will drop everything to ensure the caller receives the help they need.
Read the full article here