Nearly half of Americans are losing their faith in banks after the U.S. banking system faced a series of blows that was an eerie reminder of the 2008 financial crisis. 
According to a recent Gallup poll, 48% of Americans are concerned about the safety of their funds in banks or other financial institutions. Of them, about 19% reported feeling "very" concerned, and 29% said they were "moderately" worried, according to the data. 
Comparatively, about 30% were "not too worried," and 20% weren't stressed at all.  
WILL FIRST REPUBLIC BE THE LAST BANK RESCUED AMID BANKING CRISIS?
The survey was conducted a month after Silicon Valley Bank and Signature Bank came crashing down in March, marking some of the biggest bank failures in U.S. history. 
However, the poll was taken before regulators seized troubled First Republic Bank early Monday, which marked the second-largest bank failure in U.S. history. 
Still, the latest data gathered was similar to the level of concern Americans expressed during the 2008 financial crisis, which was the last time Gallup gauged Americans' worry of the banking system. 
In September 2008, after Lehman Brothers crashed (still the largest bankruptcy filing the U.S.), 45% of adults expressed that they were either very or moderately worried about the safety of their funds, according to Gallup. 
FDIC LOOKS TO CHANGE DEPOSIT INSURANCE POLICY FOLLOWING FIRST REPUBLIC BANK FAILURE
Those most concerned about the safety of their money following the recent failures are lower-income adults, those without a college degree and Republicans, according to the data. Gallup noted that this could be because they are dissatisfied with the current administration and the current economic climate, or because they are unfamiliar with Federal Deposit Insurance Corporation (FDIC) insurance. 
It is "unclear whether Americans' heightened concern about their own deposits reflects a lack of awareness of the protections for small accounts provided by federal deposit insurance or their fear of a snowball effect that could bring down federal insurance as well," Gallup said. 
The FDIC is a U.S. federal government agency that was formed during the Great Depression to restore faith in U.S. banking institutions.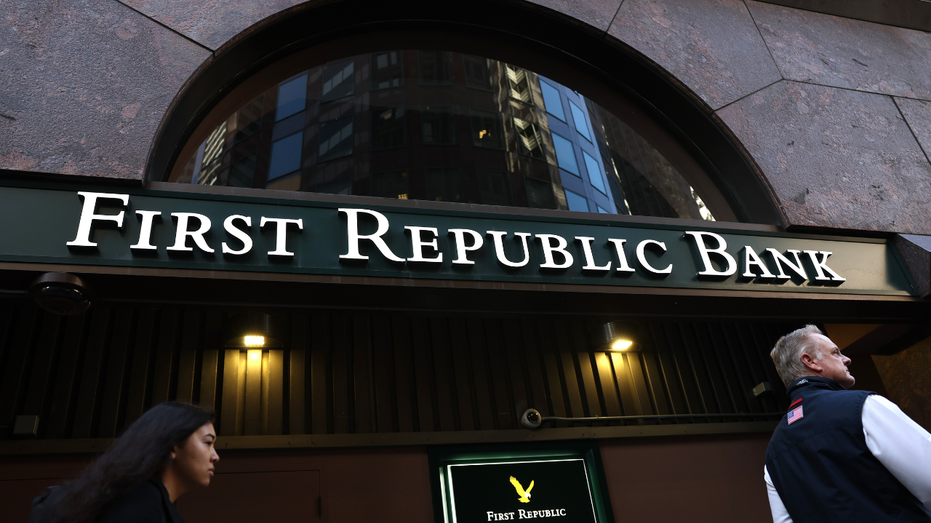 Today, the FDIC insures $250,000 per depositor, per insured bank, for each account ownership category. If a person has money deposited different banks, the amounts would each be insured separately up to $250,000. 
If your money is tied up in an account at an FDIC-insured bank, and it's less than $250,000, you'll get it back even if the bank fails. 
Nearly all banks are FDIC insured. You can look for the FDIC logo at bank teller windows or on the entrance to your bank branch.
The Associated Press contributed to this report. 
Read the full article here