Jamba is making more than just smoothies. 
The popular smoothie brand is teaming up with fashion brand Color Dept. to release limited-edition nail polish colors representing some of its most popular drinks.
The colors will represent four of the popular flavors — and offer bright nail polish colors for the upcoming summer season. 
HEALTHY BREAKFAST SMOOTHIE COULD HELP KICKSTART BETTER EATING HABITS IN THE NEW YEAR
"Mango-a-Go-Go" will be a bright yellow color inspired by mango and pineapple flavors often used in the smoothies. 
"The Go Getter" will be a green color to represent Jamba's matcha green tea and kale ingredients. 
"Razzmatazz" is a berry pink color polish, which will be a combination color of strawberries, bananas and orange sherbet hues. 
VIRAL NAIL POLISH HACK SHOWS HOW YOU CAN GET A QUICK AND EASY MANICURE
Lastly, "Peach Perfection" is a pink-orange polish that highlights the popular fruits in Jamba's lineup such as peach, mango and strawberry.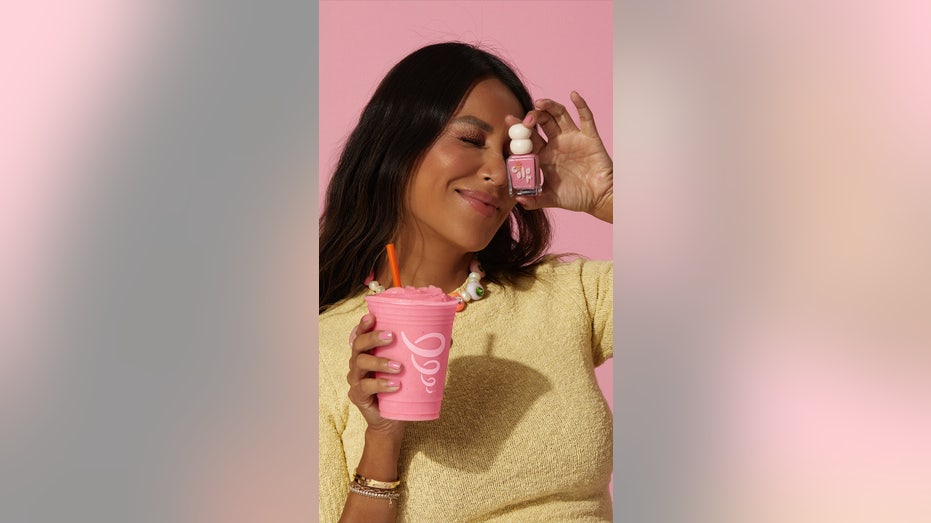 The four-pack nail kits are meant to be uplifting and energetic, according to a media statement by the founder of Color Dept., Julie Sarinana. 
SMOOTHIE KING SET TO RELEASE NEW SMOOTHIES TO IMPROVE GUT HEALTH
"These colors are as uplifting as the energy I feel every time I step into my local Jamba to get my favorite smoothie — the Razzmatazz," she said. 
Color Dept. is a sustainable, plant-based, 100% vegan and cruelty-free brand that includes nail polish, apparel, accessories and more.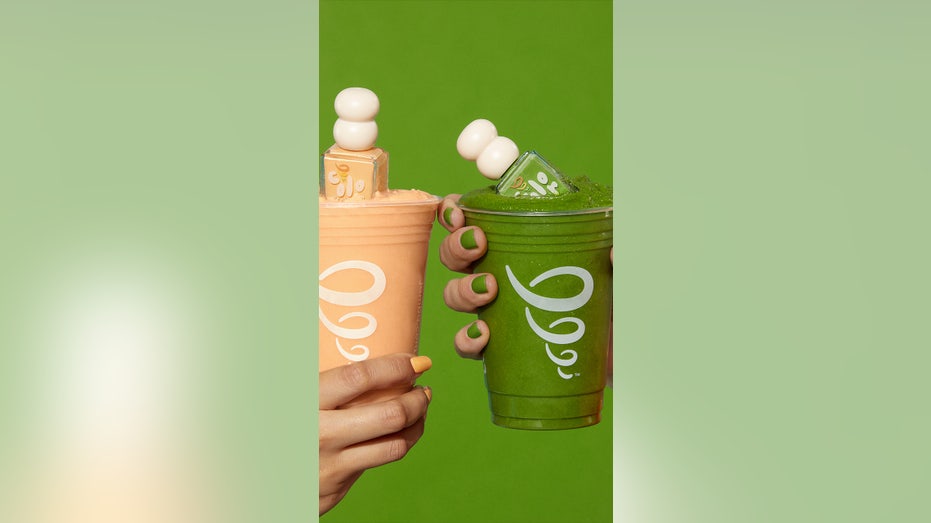 Danielle Fisher, vice president of marketing, said the colors are a fun way to take Jamba Juice everywhere.
"No matter how you choose to express yourself, these colors are a fun way to take your favorite Jamba smoothies with you wherever you go," she said in a media statement. 
The nail kit can be preordered for $29.99 at Colordept.com. 
Read the full article here