Elon Musk assured Tuesday that he would not step down from his position as the chief executive of Tesla. 
When responding to questions during the company's annual shareholder meeting in Texas, the billionaire touted the company's latest advances and said that rumors about leaving his position were not true. 
"Say it ain't so," one shareholder asked Musk about stepping down as Tesla's leader. "It ain't so," he replied without further discussion.
A recent letter from shareholders, who collectively hold more than $1.5 billion in Tesla shares, called on the company's board to rein in Musk – who has also led Twitter since acquiring it last year – and voiced concerns regarding the direction of Tesla. Musk recently announced his successor, Linda Yaccarino, as chief executive of the social media platform. 
ELON MUSK TELLS TESLA EXECUTIVES HE MUST PERSONALLY APPROVE ALL HIRING IN NEW MEMO: REPORT
The shareholders said they were worried that the board is "failing to adequately represent the interests of Tesla's shareholders."
"The board's meager oversight of CEO Elon Musk and other critical aspects of corporate strategy, including the company's approach to human rights and labor rights, exposes the company to substantial legal, operational and reputational risks, thereby jeopardizing its long-term value," the group wrote. "The board has allowed the CEO to be overcommitted at a time when the company faces critical challenges, including increased competition, regulatory scrutiny and a stock slide."
They urged the board to announce a means to assure that the automaker has a chief executive that "dedicates adequate time and attention to the company" through either a policy or a succession plan and a plan to overhaul the composition of the board including "directors with close ties to the CEO."
The authors requested a meeting with the board to discuss concerns by May 25. 
Musk also told meeting attendees on Tuesday that he believes the amount of time he will need to put into Twitter going forward is "relatively small compared [with] the last six months," touting the recent appointment of Linda Yaccarino as the social media giant's new CEO. 
"Overall, I feel very good about the health of the companies and I'm increasingly optimistic about the future," he noted. 
However, the SpaceX founder also cautioned that the coming year could be challenging for the Austin-based company – but then Tesla would emerge "stronger than ever."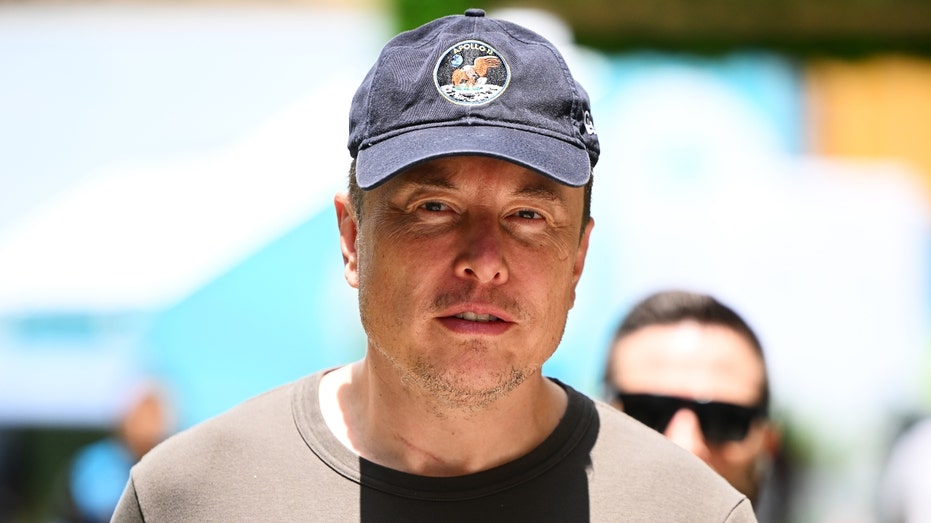 Musk said Tesla is "not immune to the global economic environment." 
He told one shareholder that he is open to advertising for Tesla. 
"We'll try a little advertising and see how it goes," he said. 
Musk also stated that the company's "Full Self-Driving" software is getting close to where it is safer than human driving. Tesla says on its website that the cars can't drive themselves and that humans must be ready to intervene. 
The Associated Press contributed to this report.
Read the full article here