The average long-term U.S. mortgage rate fell again this week to its lowest level in five weeks, according to weekly data compiled by mortgage buyer Freddie Mac.
The rate on the 30-year fixed mortgage slipped to 6.35% this week from 6.39% a week ago. One year ago, it averaged 5.3%.
"This week's decrease continues a recent sideways trend in mortgage rates, which is a welcome departure from the record increases of last year," said Sam Khater, Freddie Mac's chief economist.
Meanwhile, the average rate on a 15-year fixed mortgage was down slightly this week at 5.75%. Last week it averaged 5.76%. A year ago at this time, the 15-year fixed-rate mortgage averaged 4.48%.
IS AN ADJUSTABLE-RATE MORTGAGE A GOOD FIT FOR YOUR HOMEBUYING PLAN?
"While inflation remains elevated, its rate of growth has moderated and is expected to decelerate over the remainder of 2023. This should bode well for the trajectory of mortgage rates over the long-term," Khater said.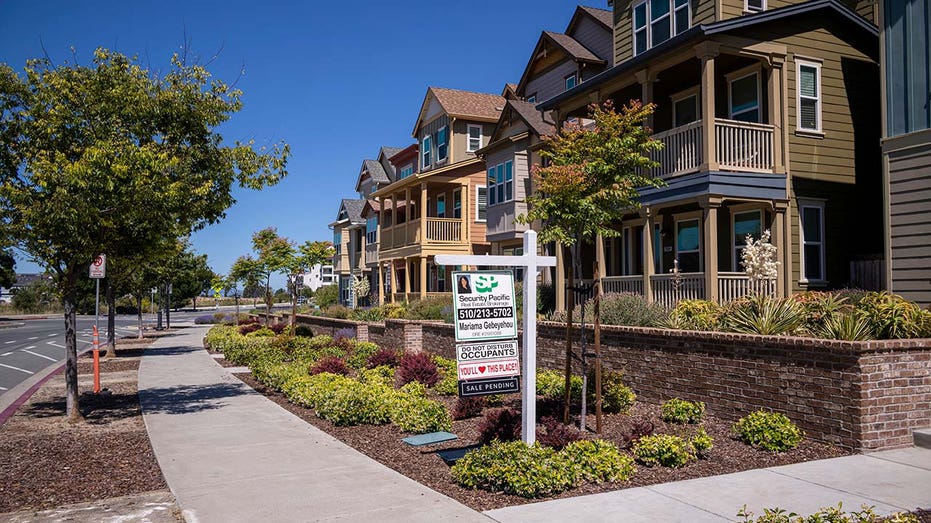 Matt Vernon, head of retail lending at Bank of America added that "The market is less frenzied as rates have moderated, and that may be impacting perception."
EXPERTS FOR TOP MORTGAGE LENDERS DEBUNK BIGGEST MYTH ABOUT BIDEN'S RULE PUNISHING HOMEBUYERS WITH GOOD CREDIT
"Low inventory is still creating a highly competitive environment. Homebuyers are doing the right thing by taking time to understand the market, weigh their priorities and determine what fits into their budgets," he added.
Many prospective homebuyers have been pushed to the sidelines during the past year as the Federal Reserve cranked up its main borrowing rate in a bid to tamp down persistent, four-decade high inflation.
CLICK HERE TO GET THE FOX BUSINESS APP
Shifts in the Fed's short-term lending rate don't directly affect mortgage rates, but they do influence the yield on 10-year Treasury bonds, which lenders use as a guide to pricing home loans. That's because higher rates push bonds prices lower, which then causes their yield to go up. Investors' expectations for future inflation and global demand for U.S. Treasurys also influence mortgage rates.
The Associated Press contributed to this report.
Read the full article here