Montana lawmakers were expected to take a big step forward Thursday on a bill to ban TikTok from operating in the state, a move that's bound to face legal challenges but also serve as a testing ground for the TikTok-free America that many national lawmakers have envisioned.
Montana's proposal, which has backing from the state's GOP-controlled legislature, is more sweeping than bans in place in nearly half the states and the U.S. federal government that prohibit TikTok on government devices.
The House was scheduled to hold a second hearing vote on the legislation on Thursday. If it's approved, a final House vote would likely take place Friday, after which the bill would be forwarded to Republican Gov. Greg Gianforte. He has banned TikTok on government devices in Montana. The Senate passed the bill 30-20 in March.
TikTok, which is owned by the Chinese tech company ByteDance, has been under intense scrutiny over concerns it could hand over user data to the Chinese government or push pro-Beijing propaganda and misinformation on the forum. Leaders at the FBI, CIA and numerous lawmakers of both parties have raised those concerns but haven't presented any evidence to prove it has happened.
MONTANA LEGISLATURE ADVANCES BILL ALLOWING KIDS TO FIGHT BACK AGAINST BULLIES IN SCHOOL: 'AN INHERENT RIGHT'
Supporters of a ban point to two Chinese laws that compel companies in the country to cooperate with the government on state intelligence work. They also point out other troubling episodes, such as a disclosure by ByteDance in December that it fired four employees who accessed the IP addresses and other data of two journalists while attempting to uncover the source of a leaked report about the company.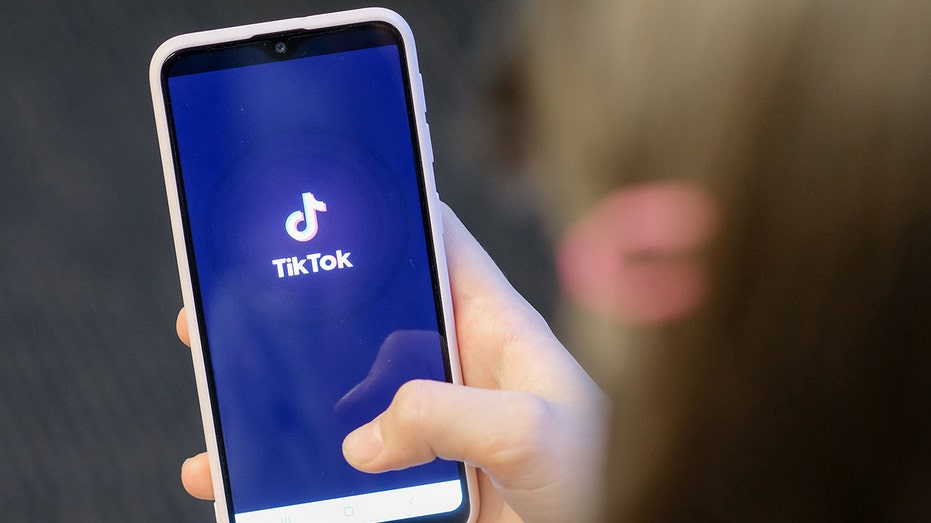 Congress is considering legislation that doesn't call out TikTok, but gives the Commerce Department the ability to restrict foreign threats on tech platforms. That bill is being backed by the White House, but it has received pushback from privacy advocates and right-wing commentators and others who say the language is too broad.
Montana Attorney General Austin Knudsen urged state lawmakers to pass the bill because he wasn't sure Congress would act quickly on a federal ban.
LAWMAKERS WARN CHINESE E-COMMERCE APPS MAY HELP AVOID ENFORCEMENT OF ANTI-FORCED LABOR LAWS
"I think Montana's got an opportunity here to be a leader," Knudsen, a Republican, told a House committee in March.
"I'm not one to ban private business, but I think this is an extraordinary situation," he said. "This is a business that is controlled by an existential threat and enemy of the United States."
Montana's bill would prohibit downloads of TikTok in the state, but any penalties would not apply to users. Under the bill, any "entity" – an app store or TikTok – that violates the law would be liable for $10,000 for each violation. A violation would occur each time a user accesses TikTok or "is offered the ability" to access the social media platform or download the app. An additional $10,000 fine would be imposed each day the violation continues.
Under the prior version of the bill, internet service providers would have also been liable for any violations. That language was scrapped after a lobbyist for AT&T said during a February hearing on the bill that it was "not workable" to put that into effect.
GROUP OF DEMOCRAT LAWMAKERS DEFENDS TIKTOK AMID EFFORTS TO BAN CHINESE-OWNED PLATFORM
Opponents argued the bill amounted to government overreach and that residents could easily circumvent the proposed ban by using a Virtual Private Network. A VPN encrypts internet traffic and makes it more difficult for third parties to track online activities, steal data and determine a person's location.
At a hearing for the bill in March, a representative from the tech trade group TechNet said app stores also "do not have the ability to geofence" apps on a state-by-statehttps://www.foxnews.com/category/person/donald-trump basis and that it would be impossible for its members, like Apple and Google, to prevent TikTok from being downloaded in Montana.
Some opponents also argued the state wasn't looking to ban other social media apps that collect similar types of data from their users.
RAND PAUL SMACKS DOWN BIPARTISAN TIKTOK BAN BILLS: 'GOES AGAINST THE FIRST AMENDMENT'
"We also believe this is a blatant exercise of censorship and is an egregious violation of Montanans free speech rights," said Keegan Medrano with the ACLU of Montana.
TikTok has been ferociously pushing back against the bill. The company, which has 150 million users in the U.S., has encouraged users in the state to speak out against the bill and hired lobbyists to do so as well. It has also purchased billboards, run full-page newspaper ads and has a website opposing Montana's legislation. Some ads placed in local newspapers highlight how local businesses were able to use the app to drive sales.
The bill would "show Montana doesn't support entrepreneurs in our own state," Shauna White Bear, who owns White Bear Moccasins, said during a March 20 hearing. She noted her business receives much more engagement on TikTok than on other social media sites.
The Montana bill isn't the first blanket ban the company has faced. In 2020, then-President Donald Trump issued executive orders that banned the use of TikTok and the Chinese messaging platform WeChat. Those efforts were nixed by the courts and shelved by the Biden administration.
TikTok continued negotiations with the administration on the security concerns tied to the app. Amid rising geopolitical tensions with China, the Biden administration more recently has threatened it could ban the app if the company's Chinese owners don't sell their stakes. To avoid either outcome, TikTok has been trying to sell a data safety proposal called "Project Texas" that would route all its U.S. user data to servers operated by the software giant Oracle.
Read the full article here