Michigan residents are furious after lawmakers decidedly spent nearly $600 million of U.S. taxpayers' dollars to open Chinese-owned manufacturing plants. 
One resident made his outrage known during a town hall meeting, telling lawmakers they may as well "put up the Chinese flag."
"You guys are hypocrites. You guys should put the Chinese flag up there. Every one of you guys are corrupt. You tell us that 94% of the people approve. Well, you know what? We convince people. My wife and I went down to all the street, 94% don't want it here. You guys are nothing but hypocrites. You don't care about this place," he said while sounding off during a local meeting. 
OKLAHOMA GOP SENATOR SOUNDS ALARM OVER CHINA'S FARMLAND PURCHASES: US MUST 'PAY ATTENTION'
Former Michigan gubernatorial candidate Tudor Dixon weighed in on the issue during an appearance on "Fox & Friends First," arguing that residents have been exponentially enraged because lawmakers seemingly "don't understand the threat" of the Chinese Communist Party's new manufacturing plant.
"I think because people really don't understand the threat there. And as you see, those people didn't understand even that this company was coming to their town until we started to expose that they have connections to the Chinese Communist Party," Dixon said to co-host Todd Piro Friday. 
"Once they started to see that, they started to ask environmental questions, they found out that a lot of these chemicals aren't approved by the EPA. They're wondering if their families are even safe in this town. And so you see it's getting very heated in Michigan."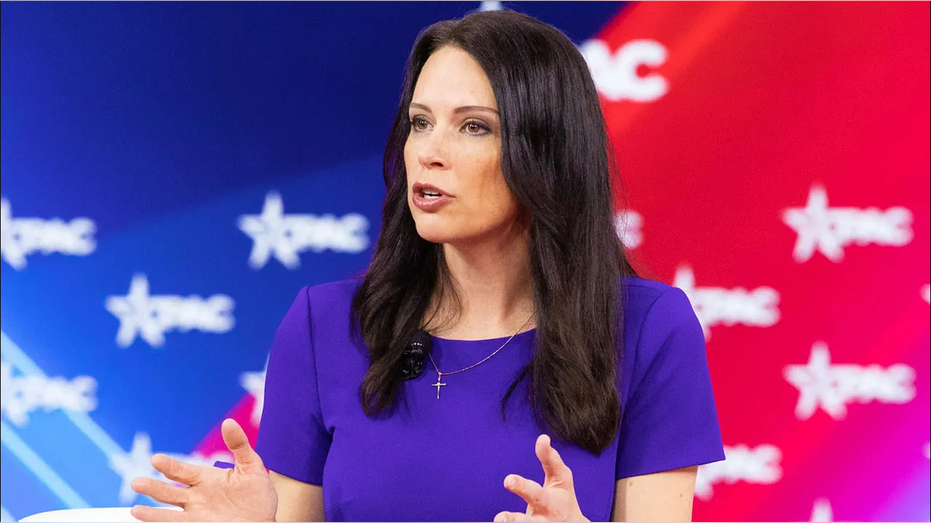 Dixon continued, claiming that Democrats' current deal on spending over half a million taxpayers' dollars on Chinese-owned factories is being eradicated "right now." 
"I think it is getting stopped right now because they took it off of the Senate appropriations meeting agenda, yesterday, I think it was. And now they're saying they may be back next week. They had two other factories that were on, and they went with that money. So now, it looks like they're considering maybe taking it off," Dixon explained.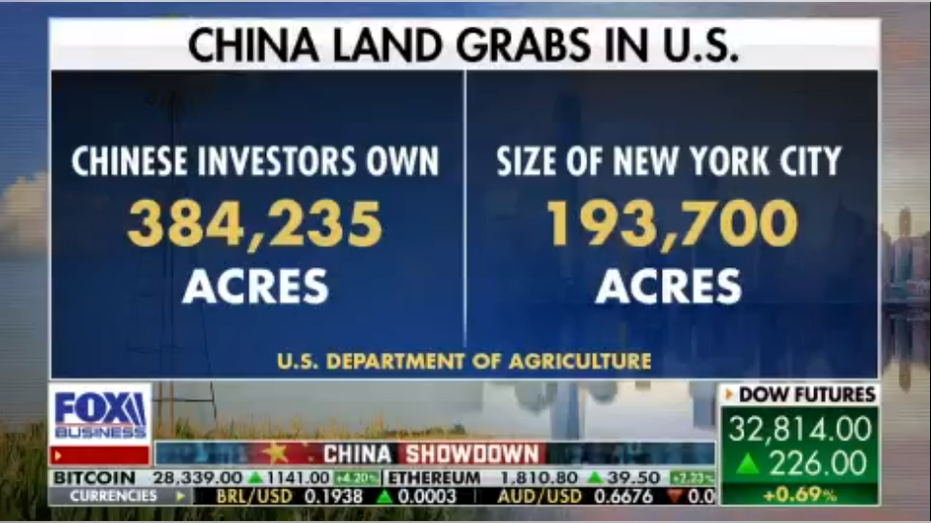 "Even the Michigan Economic Development Corporation has said they've decided to do more vetting now for these companies, which is to me, this is a huge win because people are getting it."
EXPERTS SOUND ALARM OVER CHINA BUYING US LAND NEAR MILITARY BASES: 'CHILLING'
Co-host Todd Piro raised a question to Dixon, asking, "who keeps pushing this stuff besides the Chinese? Because I can't imagine caring about our country, caring about preserving American freedom and American values and being like, 'Oh, no, we need the money. So, China come on over.'"
Dixon responded: "The people who have never worked in a factory, the people who don't know how dangerous it is, and the safety requirements that we have to have and the environmental requirements that we are held to, those people don't get it."
"The elites of the country think that you can bring in any jobs, and they're just romanced by the jobs," Dixon continued. "They don't get how important it is to actually take care of the community and the nation, because the national security implications here are off the charts."
Dixon concluded, warning that China's land grabs are a "United States issue."
Read the full article here