U.S. job growth cooled in March but continued to chug along at a healthy pace, boosted by a flurry of hiring at bars and restaurants.
Employers added 236,000 jobs in March, the Labor Department said in its monthly payroll report released Friday, mostly in line with the 239,000 jobs forecast by Refinitiv economists. The unemployment rate, meanwhile, ticked lower to 3.5% as the labor force participation rate increased to the highest level since before the pandemic began. 
It marked the lowest monthly jobs gain since December 2020.
"There are clear signs of a more broad-based slowdown in the report, with job gains becoming more narrowly concentrated in fewer industries, and wage growth continuing to soften," said Sinem Buber, lead economist at ZipRecruiter.
JOB CUTS SURGED 15% IN MARCH, AND LARGE-SCALE LAYOFFS 'WILL LIKELY CONTINUE:' REPORT
Although job gains were broad-based last month, the leisure and hospitality sector – the hardest hit by the COVID-19 pandemic – led the way in hiring, adding another 72,000 workers last month. Bars and restaurants accounted for the bulk of those gains, adding 50,300 workers in March. Hotels saw payrolls grow by 5,200, while amusement, gambling and recreation places onboarded 10,900 workers.
ARE TECH LAYOFFS THE CANARY IN THE US JOBS MARKET?
Employment in the leisure and hospitality industry still remains about 368,000 workers — or roughly 2.2% — below its pre-pandemic levels. 
Another big source of job creation in March was the government, which saw hiring climb by 47,000 last month. Within the sector, notable hiring gains took place in local governments (26,000) and state governments (13,000). 
Hiring in the professional and business services was another component behind the solid jobs report. The sector hired about 39,000 employees in March, with the biggest gains in administrative and support services (13,300), management, scientific and technical consulting services (7,600) and accounting, tax preparation, bookkeeping and other payroll services (5,800) ahead of the April 18 tax-filing deadline.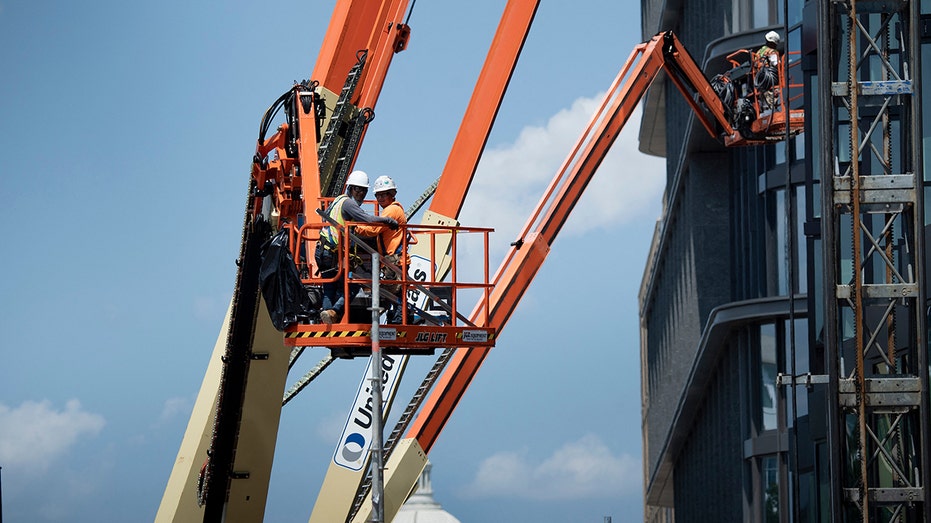 Employment in other industries, including health care (33,900), social assistance (16,900), private education (14,600) and transportation and warehousing (10,400) also rose last month.  
Those increases helped to make up for declines in the retail sector, which lost 14,600 workers in March. Those losses stemmed from a drop at furniture stores (8,700) and food and beverage retailers (6,400). However, department stores hired 14,800 workers last month, offsetting some of those declines.
"March's jobs growth was the smallest monthly increase since December 2020, but was still a good increase," said Bill Adams, chief economist at Comerica Bank. "Hiring is slowing, with headwinds concentrated in the tech industry, real estate, finance, and retail."
Read the full article here