Democratic Sen. Joe Manchin, joined his Republican colleagues last week to push back against what they say is an attempt by the Biden administration to press an "unrealistic environmental agenda," on to the insurance industry — which has been regulated at the state rather than federal level for about 150 years.
Sen. Tim Scott, R-S.C., the ranking member of the Senate Banking, Housing, and Urban Affairs Committee, and Senate Minority Whip John Thune, R-S.D., led a letter to Treasury Secretary Janet Yellen, signed by 35 other GOP senators, as well as Manchin of West Virginia, opposing the Federal Insurance Office's (FIO's) guidelines for climate data collection from property and casualty insurers.
Manchin previously joined Republicans in voting on legislation to prevent environmental, social, governance (ESG) standards from being used to determine which companies federal employee pension dollars would be invested in. President Biden vetoed the bill.
"We are not in any way writing to suggest that insurers and their state insurance regulators should not be conscientious of changing weather patterns and the industry's exposure to such," the May 2 letter says. "However, it is vitally important that the FIO and the entire Biden administration understand that efforts strong arming insurers and state insurance regulators into potentially adopting certain ESG strategies, all in the name of climate-risk mitigation, would have real-world impacts. These impacts would come in the form of higher compliance costs on insurers and higher premiums on Americans, all while families and businesses across our nation continue to deal with a persistent inflation crisis."
BIDEN'S ECONOMY HAS REACHED A 'TIPPING POINT,' BUDGET WATCHDOG WARNS
The FIO's actions are in part compliance with a Biden executive order from May 2021 on climate related financial risks. The FIO's actions do not impose requirements for insurers or state regulators to collect climate data, but the senators warn the actions do impose pressure.
"We are concerned that this may ultimately result in state insurance regulators and insurers feeling coerced into adopting one-size-fits-all climate-risk mitigation policies rather than building on existing efforts to mitigate risks and manage policyholders' exposure to changing weather patterns as deemed appropriate by the insurers and state insurance regulators on the ground, which has served the industry and public well," the senators' letter continues.
Manchin, a centrist Democrat, is the only senator of his party on the letter. However, Republicans run the gamut of the populist Sen. J.D. Vance of Ohio and the moderate Mitt Romney of Utah. Signers from the GOP leadership include Republican Conference Chairman John Barrasso of Wyoming; Manchin's West Virginia colleague and vice chair of the Senate Republican Conference Shelley Moore Capito; and Republican Senatorial Committee Chairman Steve Daines of Montana.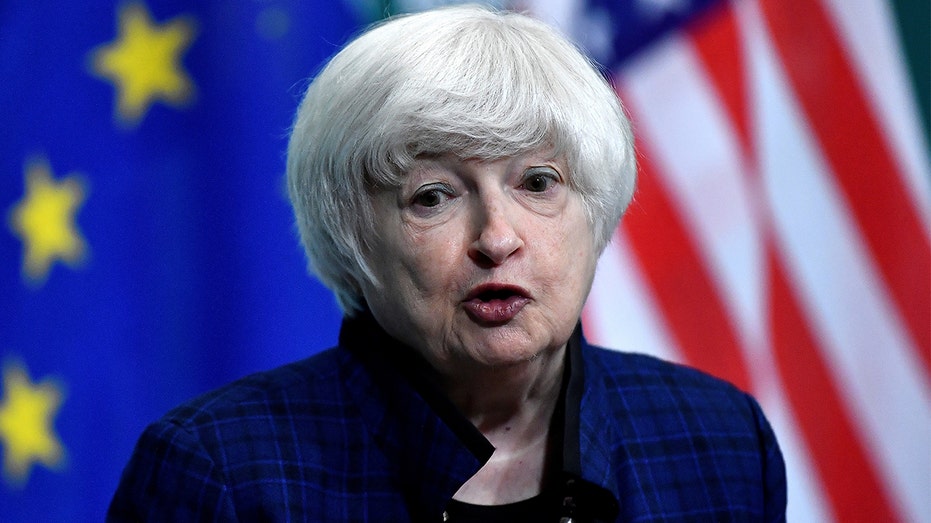 The FIO was created as part of the Treasury Department in 2010 by the Dodd-Frank Wall Street Reform and Consumer Protection Act, charged with monitoring the insurance industry.
REPUBLICANS PROVE BIDEN ADMIN'S CLIMATE OVERREACH INTO CONSUMER INSURANCE
On May 20, 2021, Biden issued an Executive Order on Climate-related Financial Risk that called for FIO to "assess, in consultation with states, the potential for major disruptions of private insurance coverage in regions of the country particularly vulnerable to climate change impacts."
In August 2021, the FIO published a request for public input on climate-related issues assessing how climate change could affect the insurance market. Then in October 2022, the FIO proposed a data collection effort to obtain certain insurance data that the office wants to use in determining what insurance coverage areas are most susceptible to climate-related risks.
"Today's action by the Federal Insurance Office is an important step in determining how Americans are being affected by the increasing costs of climate change," Yellen said in October after the announced data collection plan. "… FIO's data collection will add to the work of regulators and policymakers across the administration to assess climate-related risks to the financial system, the U.S. economy, and the American people."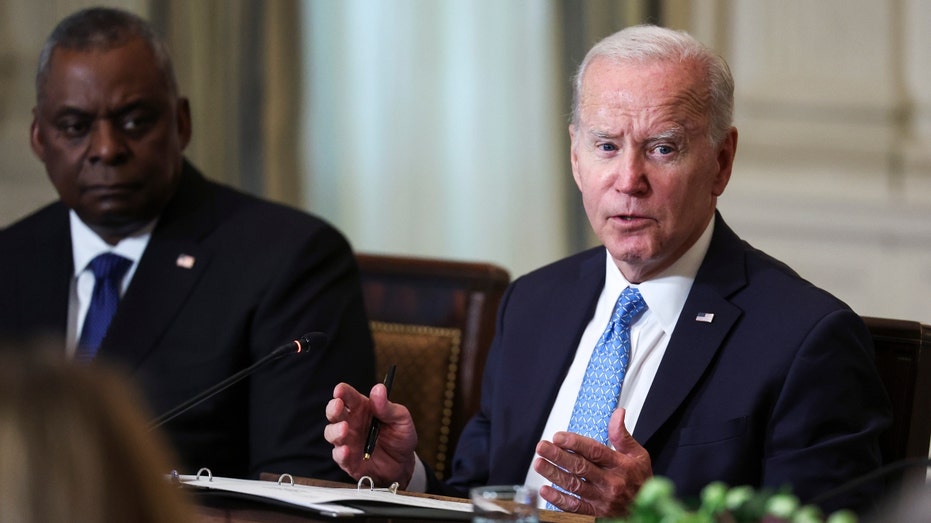 The data collection would be aggregated at the zip code level for a specific subset of insurers and would not involve data on individual homeowners, according to the Treasury Department.
The Treasury Department did not immediately respond to inquiries for this story from Fox News Digital last week.
However, insurance industry groups support the pushback from senators.
"FIO's effort is a step back in understanding climate change rather than any sort of progress," Jimi Grande, senior vice president of federal and political affairs for the National Association of Mutual Insurance Companies, said in a statement about the senators' letter.  
"State regulators have been working with insurers for years gathering data on how climate has affected companies, their policyholders, and the communities they live and work in," Grande added. "Rather than trying to reinvent the wheel, FIO should seek to collaborate with existing research and build on the substantial progress already being made in understanding the impact of climate change."
Read the full article here