The number of Americans filing for unemployment benefits came in higher than expected last week, an early sign the labor market is beginning to soften in the face of higher borrowing costs.
Figures released Thursday by the Labor Department show initial claims for the week ended April 29 hit 242,000, higher than the 2019 pre-pandemic average of 218,000 claims. That is also above the level recorded the previous week, which was revised slightly lower to 229,000. 
Continuing claims, filed by Americans who are consecutively receiving unemployment benefits, fell slightly to 1.8 million for the week ended April 22, a decrease of 38,000 from the previous week. 
MAJORITY OF WORKERS REGRET QUITTING DURING 'GREAT RESIGNATION'
For months, the labor market remained a strong point in the slowing economy, despite an aggressive interest-rate hike campaign by the Federal Reserve.
But there are signs it is beginning to cool. 
Layoffs are on the rise and job openings are declining. Although private-sector hiring rose faster than expected in April, jobless claims are also steadily ticking higher. Economists widely expect unemployment to climb higher as a result of steeper interest rates, which could force consumers and businesses to pull back on spending.
PRIVATE SECTOR JOB GROWTH UNEXPECTEDLY JUMPS IN APRIL TO 296,000
The most recent projections from the Fed show that officials expect unemployment to rise to 4.6% by the end of next year, up from the current rate of 3.5%.
That could mean more than 1 million Americans lose their jobs between now and the end of the year.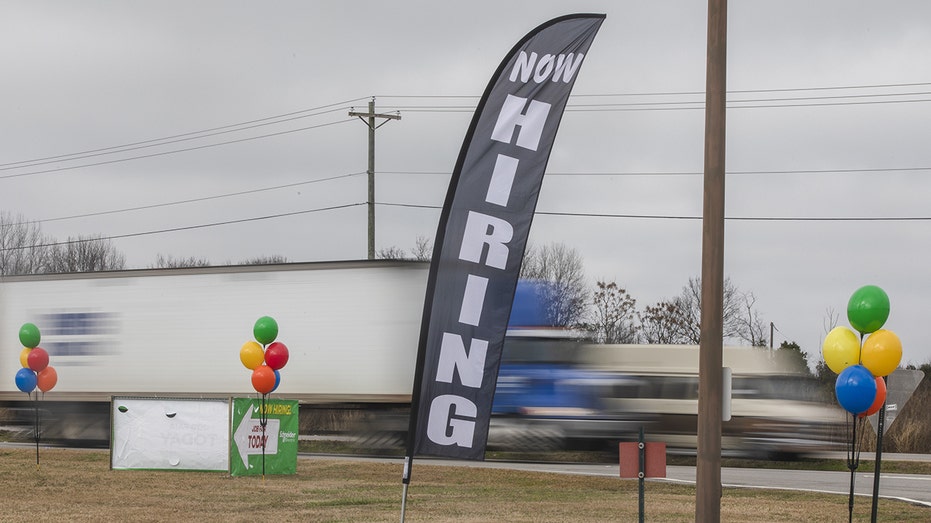 Policymakers approved the 10th straight rate increase on Wednesday, lifting the federal funds rate to the highest level since August 2007. However, they also opened the door to a pause in tightening at the next meeting, although Chair Jerome Powell stressed the importance of upcoming economic data releases. 
The jobless claims data precedes the release of the more closely watched April jobs report on Friday morning, which is expected to show that employers hired just 179,000 workers following a gain of 236,0000 in March.
The unemployment rate is expected to inch higher to 3.6%.
Read the full article here