Pew Research Center's latest poll results showing most workers have a good relationship their bosses is exciting news to some experts at major employment sites.
"I thought that was very positive. I thought that was really great news," Monster Career Expert Vicki Salemi told Fox News Digital before adding, "I think that's a very good sign of a healthy workplace."
She added, "If you have an awesome boss, one who can empathize, who can listen and understand and care and also can provide you with support, they have your back, and you'd be paid fairly what you're worth, it can make all the difference in the world. You can feel like you can flourish there. You can not only positively impact your career, but it can positively impact your mental health." 
The poll, released on Monday, surveyed 5,057 workers from July 17-23, 2023, on their opinions regarding their work situation. Of those workers who reported having a supervisor, 55% ranked their bosses as "excellent" or "very good" to work with generally.
MANAGERS ARE NOW SUPPOSED TO GIVE 'FEEDFORWARD,' NOT FEEDBACK: WHAT TO KNOW ABOUT 'GENTLER' JOB REVIEWS
"About half or more rate their boss highly on leadership dimensions such as giving employees flexibility to balance work and personal life and staying calm under pressure. Majorities also describe their boss as capable, confident and fair," Pew reported.
ZipRecruiter VP of People Marissa Morrison agreed that the numbers were encouraging, especially in light of a shifting workplace.
"I think overall it's really encouraging to see so many workers are satisfied with their bosses. And, as in most cases, your experience with your boss directly translates to your experience with and really your view and satisfaction with your organization. So that was really positive," Morrison said. "I think that the satisfaction could translate to people staying in their jobs, following many people shifting careers and shifting roles during that period of time that we coined 'The Great Resignation.' And it's likely that as people were evaluating their potential new roles, they were actively seeking out a great boss to work for."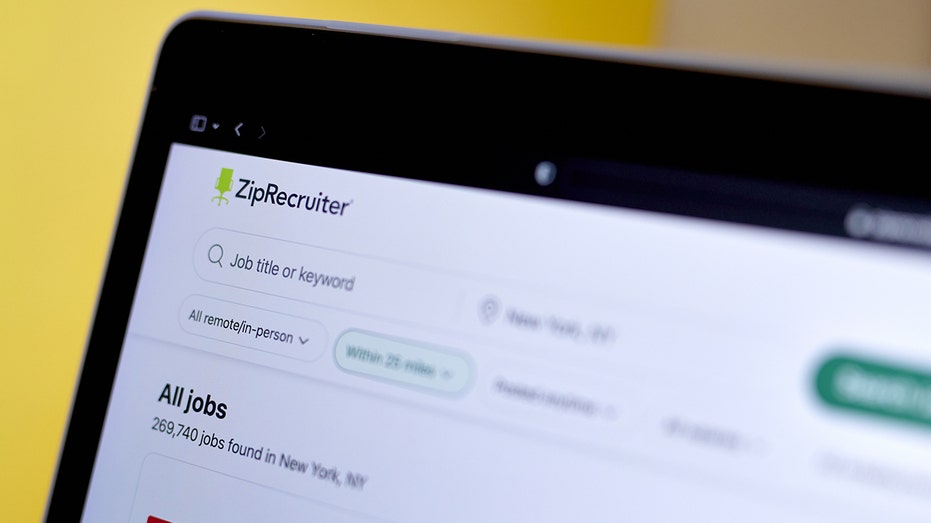 In addition, Pew found workers felt that their bosses were excellent or very good at "giving employees flexibility to balance work and their personal life (63%)," "giving employees credit when it's due (56%)," "staying calm under pressure (56%)," "setting high standards (53%)" and "being open to new ideas (52%)."
These traits, Salemi explained, were a "critical part of employment."
US COMPANIES INCREASINGLY ELIMINATE COLLEGE DEGREES AS A REQUIREMENT AMID 'OUT-OF-CONTROL' SCHOOL COSTS
"Oftentimes people will leave companies because of their boss, or they'll be able to stay because they have an incredible boss who's guiding and providing them with the flexibility that they need and career guidance for that promotion and providing them with the resources that they need to get ahead," Salemi said.
She added, "They can make a significant impact on the company in so many positive ways in terms of their bottom line, productivity through their relationships in general, internally, their professional relationships and retention. And by doing that, by reducing turnover, that can help save significant time and money that would otherwise be spent on recruiting."
Morrison, meanwhile, emphasized the need for bosses to adapt to a new workplace perspective.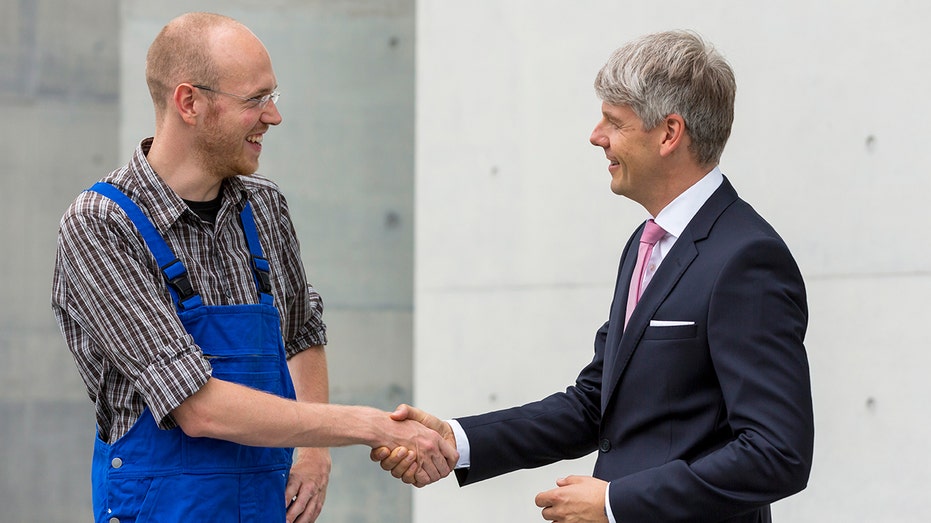 "I do think that the world of work has fundamentally changed. And companies, bosses included, are recognizing that it's critical to take a human-centered approach to their workplace. So having more empathy, more understanding of their employees, both as people and as employees, is a trend that we certainly see become increasingly more important to employees for the types of companies that they want to work for and the type of companies they ultimately end up staying at," Morrison said.
Looking ahead, she remarked, "I think that will certainly continue and there's certainly more of an emphasis on, again, what we've seen here, flexibility of work and personal life, credit where it's due, fairness, care. I think those 'first things first' components of work have transformed their world of work and will likely continue to be top priorities and so much so that they'll probably be table stakes for becoming an employer of choice."
For more Culture, Media, Education, Opinion, and channel coverage, visit foxnews.com/media.
Read the full article here