Japan has begun purchasing Russian crude oil above the $60-a-barrel cap, breaking with western allies thanks to an exception authorized by the United States. 
As many European nations weaned themselves off Russian oil in response to the invasion of Ukraine, Japan stepped up its purchase of Russian natural gas.
Japan has almost none of its own fossil fuels, heavily relying on imports for much of its energy needs. Some analysts believe this dependency heavily influenced Japan's hesitancy to fully back Ukraine against Russia. To date, Japan is the only Group of Seven members to supply Ukraine with lethal weapons. 
Despite the concession, Russian natural-gas imports to Japan are relatively small, accounting for around one-tenth of Japan's supply and a fraction of Russia's output, The Wall Journal reports. Most of what Russia imports to Japan comes from the Sakhalin-2 project in Russia's Far East. 
RUSSIAN OIL REROUTED TO 'FRIENDLY' COUNTRIES AT NO DECREASE IN SALES, OFFICIALS CLAIM
The G7 nations and Australia agreed to a $60 per barrel price cap on Russian seaborne crude oil to reduce Russia's income from selling oil while preventing a spike in global oil prices.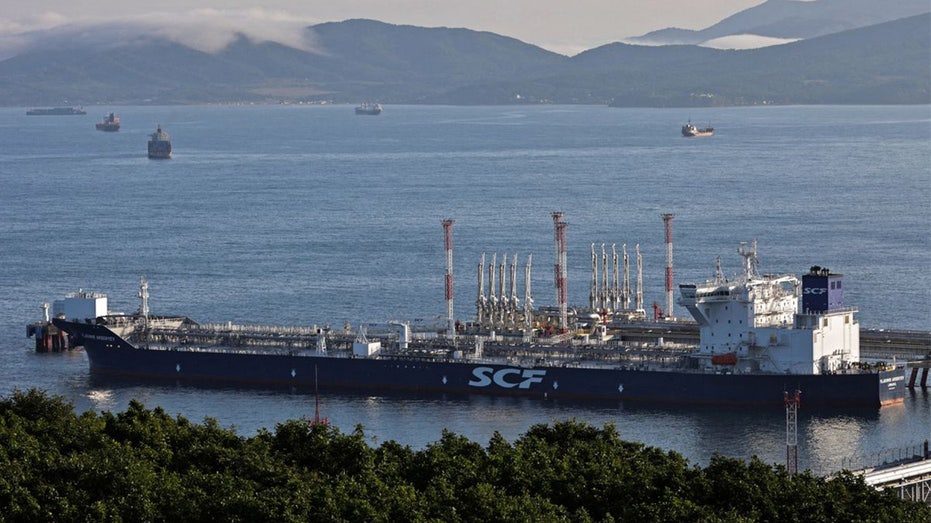 The price cap allowed non-EU countries to continue importing Russian crude oil, but prohibited shipping, insurance, and re-insurance companies from handling cargoes of Russian crude around the globe, unless it is sold for less than the price cap. 
CLICK HERE TO GET THE FOX BUSINESS APP
The nations granted an exception to the $60-a-barrel cap through September for oil purchased by Japan. And in the first two months of this year, Japan bought around 748,000 barrels of Russian oil for approximately $70 a barrel. 
Reuters contributed to this report. 
Read the full article here