A Ben & Jerry's ice cream store in Florida hosted a "Free Scoop and Banned Book Day" to benefit a nonprofit that fights against what it calls the banning of books in the Sunshine State.
"Help us promote Foundation 451 in their fight against fascism by ensuring equal educational opportunities for ALL children," the Melbourne, Florida, store wrote on Facebook promoting the April 3 event, which featured free ice cream.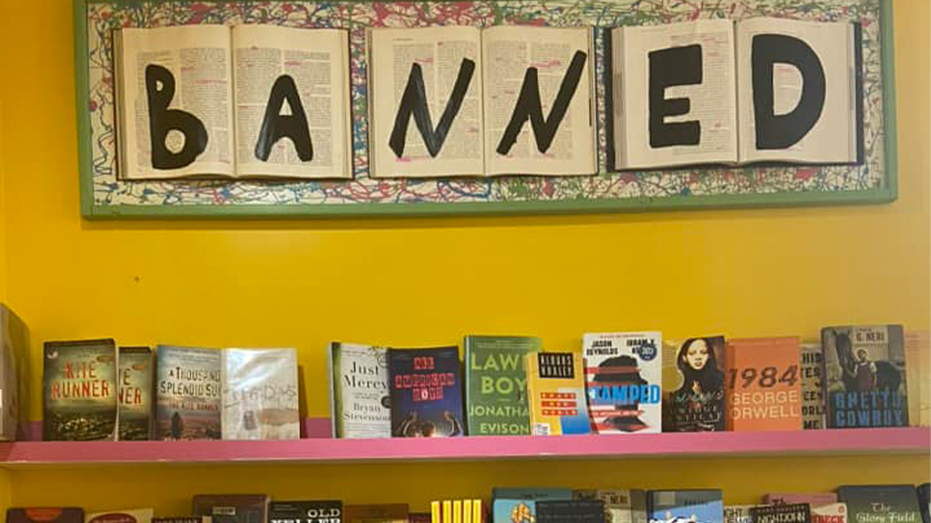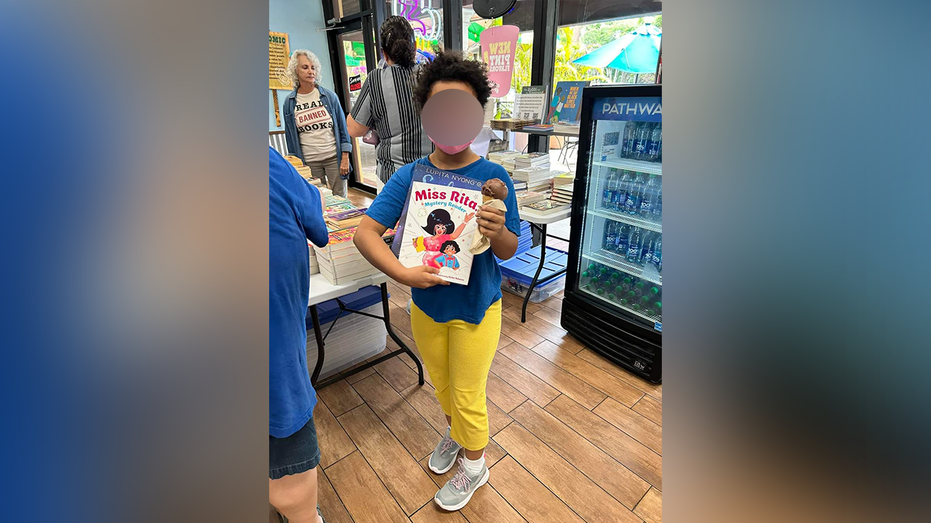 Photos taken from the event show tables full of books, and several rainbow-colored shelves. 
REPUBLICANS PUSH BANKING ACCESS BILL TO PREVENT DISCRIMINATION BASED ON 'WOKE' CULTURE
"@GovRonDeSantis denies access to important books. Our Scoop Shop in Melbourne, FL is making sure the people still have access to them," Ben & Jerry's official Twitter page posted.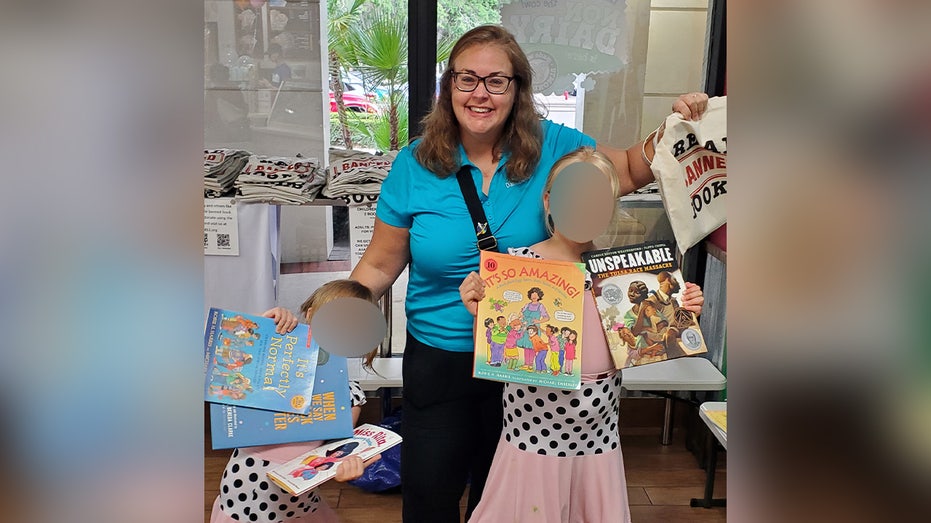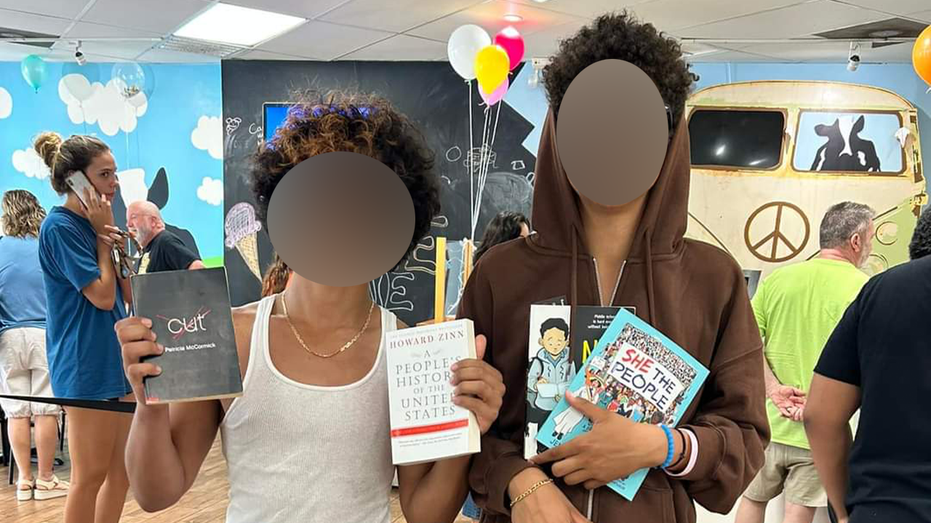 In the images, people can be seen picking up "banned" books that touch on themes of race, gender and sexuality, and African American history.
Some of the titles include George M. Johnson's "We Are Not Broken," a memoir about Black boyhood; Art Spieglman's "Maus," a graphic novel about the Holocaust; "Miss Rita, Mystery Reader," about a child whose dad is a drag queen; and Howard Zinn's "A People's History of the United States."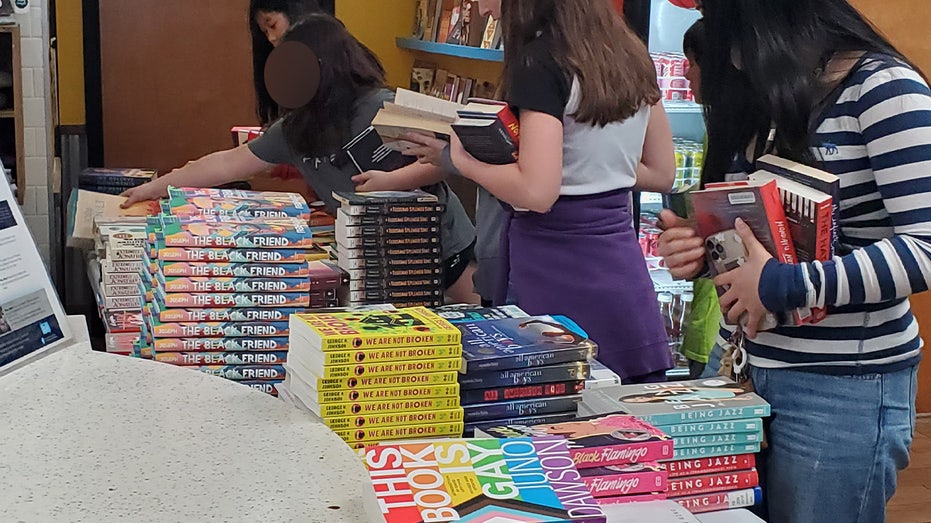 Florida Gov. Ron DeSantis has countered the narrative of "banned" books in the state by calling it a "book ban hoax" and a "false narrative" promoted by the media and the left. 
MLB INUNDATED WITH FAN COMPLAINTS OVER DECISION TO MOVE ALL-STAR GAME
"Today, Governor DeSantis disabused the media's false narratives surrounding Florida's educational standards," DeSantis' Press Secretary Bryan Griffin previously told Fox News Digital. "Florida doesn't 'ban books', but pornography is prohibited in schools and CRT will not be utilized as educational material."  
"Florida teaches African American history, but we will not allow the subject to become a vehicle for agenda-driven political advocacy. And most importantly, as the governor noted, '[T]hese are false narratives—that is important—but it's a false narrative in service of trying to use the schools for an inappropriate purpose,'" Griffin continued.
LOCAL MEDIA CUT FEED ON DESANTIS' 'BOOK BAN HOAX' STREAM DUE TO 'EXPLICIT CONTENT'
Last year, DeSantis signed into law two bills that addressed educational materials used in schools. The first, HB 7, otherwise known as the "Stop W.O.K.E." Act, and HB 1557, named the Parental Rights in Education Act.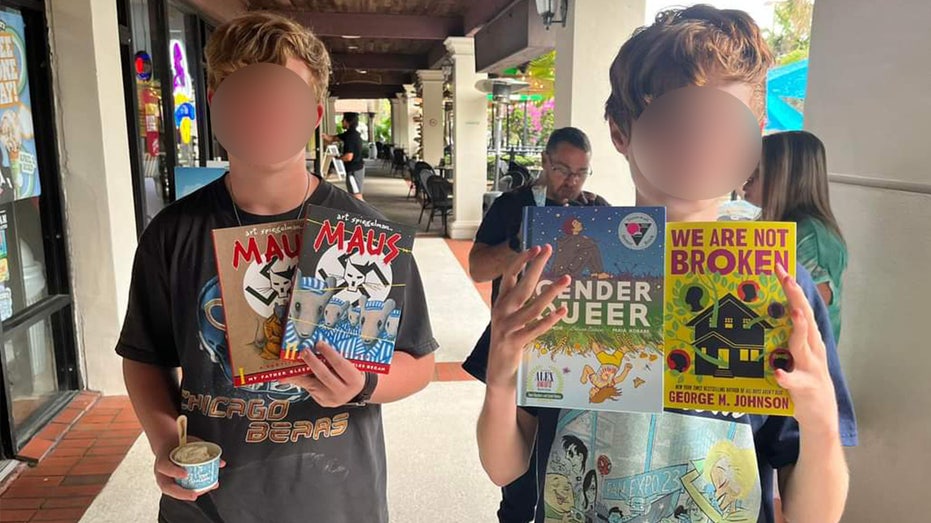 Both bills address the presence of materials in the classroom or on school property and restrict content deemed inappropriate on grounds of race, sexuality, gender and depictions of violence.
"There are no books banned in Florida. Any adult can buy any publication they want," Griffin said. 
The Ben & Jerry's event raised $1,700 for Foundation 451, which distributes and promotes challenged books.
Ben & Jerry's did not immediately respond to Fox News Digital's request for comment.


Read the full article here