The Federal Aviation Administration (FAA) announced it is taking steps to optimize the use of National Airspace Systems (NAS) as the number of U.S. commercial space launches and reentries continue to increase.
Reuters reported last week that space launches have affected air schedules in places such as Florida, where launches occur at Cape Canaveral.
There are an expected 145 space launches scheduled for 2023, which is up 222% from 2020.
SPACEX CLEARED BY FAA TO TEST LAUNCH MASSIVE 394-FOOT STARSHIP
Launches also take place in places like Wallops Island, Virginia, Vandenberg Space Force Base, and SpaceX's launch facility in Boca Chica, Texas.
In a notice released last week, the FAA said it has an obligation to optimize the use of the NAS for the benefit of all users, which includes ensuring the safe, efficient and equitable use of the NAS.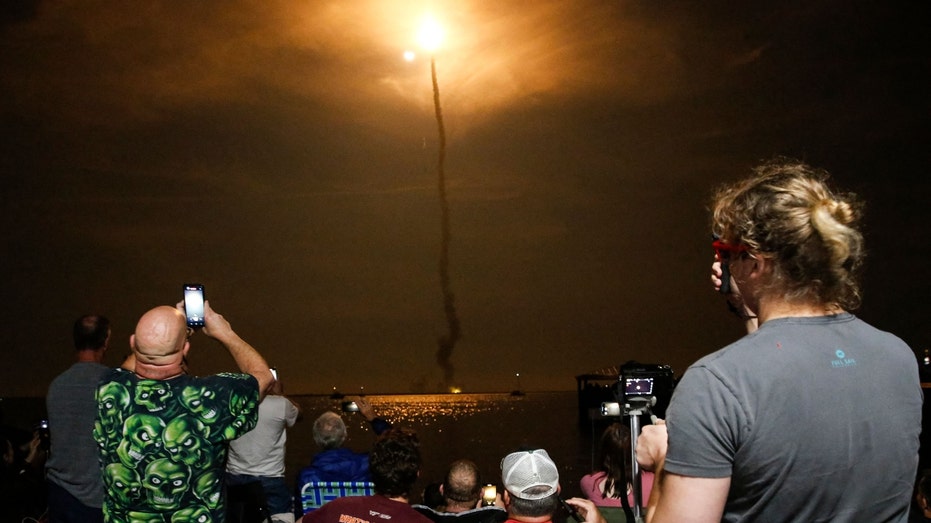 "The significant growth in the number of commercial space launch and reentry operations in recent years (along with the introduction of new vehicle launches, both public and private) can result in longer and more frequent disruptions to other flight operations than previously experienced," the FAA said. "To mitigate the impacts of increased commercial space operations on other flight operations without impeding commercial space operations, the FAA is updating the factors that will inform its decisions to optimize the NAS."
FAA HEAD STRESSES NEEDD FOR AVIATION INDUSTRY TO END CLOSE CALLS, RENEWS SAFETY PUSH
The FAA said it will consider six factors when determining whether to allow a commercial space operation to proceed as requested, or when determining alternative approaches: location and timing of the proposed space operation; number of flights and passengers that would be affected by the launch or reentry; holidays that traditionally result in more airspace congestion; the duration of the launch window; nighttime versus daytime launches, though the FAA encourages more nighttime launches when flight operations are reduced; and the purpose of the mission, with national security and national interest taking priority.
The agency said the decision will not be based on one factor, but all six factors, and if necessary, it will exercise its authority to modify or revoke an approval.
Read the full article here