Billionaire Elon Musk lobbed a shot at Vice President Kamala Harris, responding on Twitter to a headline from conservative outlet Breitbart that said she had been named the White House's "AI czar." 
"Did @elonmusk think they're going to revive Von Neumann and have him head AI regulation?" Amjad Masad, CEO of software startup Replit, tweeted at the Twitter CEO on Sunday, with a screenshot of the headline and a previous tweet reacting to it that said, "Really?" 
"You get what you ask for, good and hard," Masad added.
"Von Neumann … would obviously be a bridge too far," Musk replied. "But maybe someone who can fix their own WiFi router wouldn't be too much to ask."
WHAT DOES THE US NEED TO GAIN THE AI 'EDGE' OVER CHINA?
John von Neumann, a Hungarian-born mathematician and physicist, was one of the pioneers of computer science and built a solid framework for quantum mechanics.
The White House did not immediately respond to FOX Business' request for comment.
Another user suggested that the Biden administration could select "a council of experts recognized in [the] field."
"Yeah, like @geoffreyhinton, for example," Musk agreed, referring to the British computer scientist who is considered the godfather of AI. "I talked to him earlier this week. He just wants to Netflix & chill."
Hinton has been in the headlines recently, speaking out to warn of the dangers of artificial intelligence after leaving Google.
Musk has also been calling for AI regulation, signing a letter with Apple co-founder Steve Wozniak and others in March that asked for a six-month moratorium on training AI systems more powerful than OpenAI's GPT-4.
Last week, Harris and President Biden met with AI CEOs, including the heads of Google and Microsoft. Musk and Facebook CEO Mark Zuckerberg were reportedly not invited to the meeting. Musk said he would "survive," later adding that White House actions were a "step in the right direction." 
Harris stressed in a statement after the meeting that the private sector has an "ethical, moral and legal responsibility to ensure the safety and security of their products."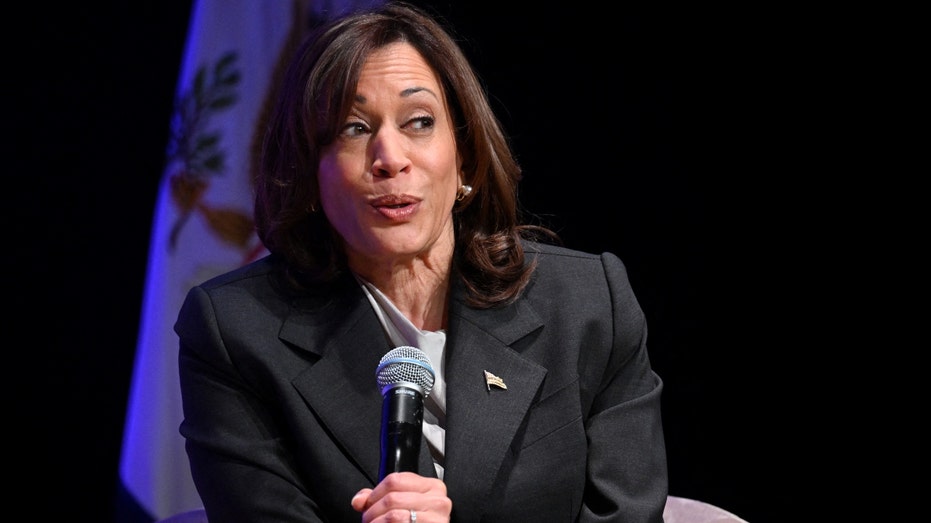 "Government, private companies and others in society must tackle these challenges together. President Biden and I are committed to doing our part – including by advancing potential new regulations and supporting new legislation – so that everyone can safely benefit from technological innovations," she said. 
The Democratic administration has announced an investment of $140 million to establish seven new AI research institutes.
In addition, the White House Office of Management and Budget is expected to issue guidance in the next few months on how federal agencies can use AI tools. There is also an independent commitment by top AI developers to participate in a public evaluation of their systems in August at the Las Vegas hacker convention DEF CON.
The Associated Press contributed to this report.
Read the full article here