Dr. Pepper and Blue Bell have joined forces to introduce a new ice cream flavor to the market.
Blue Bell announced the new product, called Dr Pepper Float, on Twitter Thursday. 
"Two iconic brands, Blue Bell® and Dr Pepper®, have teamed up to create one delicious ice cream flavor, Dr Pepper Float – our creamy vanilla ice cream swirled together w/Dr Pepper flavored sherbet", the company said in a tweet. 
"Find it in the half gallon and pint sizes beginning today!" the company added.
ED SHEERAN, KRAFT HEINZ RELEASE NEW 'TINGLY TED'S' HOT SAUCE: TWO 'ABSOLUTE BELTERS,' SINGER SAYS OF FLAVORS
"The best ice cream floats are made with Dr Pepper poured over a few scoops of Blue Bell," Blue Bell vice president of sales and marketing Jimmy Lawhorn said in a statement obtained by Fox News Digital.
Blue Bell noted that it could take several days to stock all locations with the new product, but every store that sells Blue Bell ice cream will have the flavor eventually.
SWEETGREEN CHANGES NAME OF CHICKEN BURRITO BOWL, TWO DAYS AFTER CHIPOTLE SUES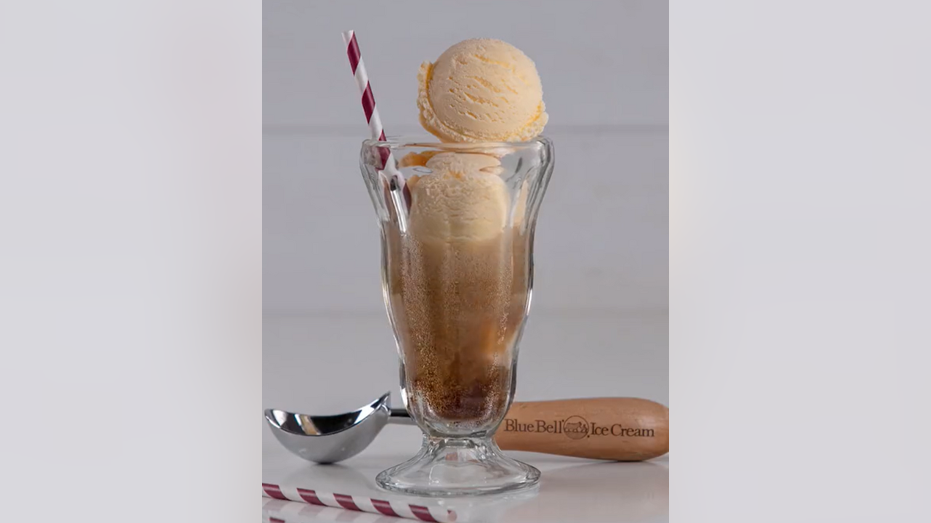 Blue Bell had teased the new flavor for days before the announcement. They subtly referenced the fact that Dr Pepper soda has 23 flavors.
"In less than 23 hours [wink emoji] we will introduce our biggest new flavor collaboration ever with one of our favorite brands! Are you ready?" the company said.
Both brands originate from Texas. Dr Pepper was founded in 1885 in Waco, while Blue Bell was started in 1907 in Brenham.
"Our Texas heritage is so important to us at Dr Pepper, and we are excited to team up with fellow Texas-born brand, Blue Bell, to create this new delicious treat," Senior Vice President of Dr Pepper Brand Marketing John Alvarado said in a statement. "We can't wait to provide our fans with another refreshing way to enjoy Dr Pepper." 


Read the full article here