Disney on Monday amended its lawsuit against Florida Gov. Ron DeSantis, claiming that the Republican governor has weaponized government "to punish private business" by enacting a new law to give the state oversight authority over the monorail system at Disney World.
Disney's amended complaint was filed in federal district court in Tallahassee and includes new developments since the theme park first took DeSantis to court for allegedly violating its free speech rights. The lawsuit came after a board appointed by DeSantis to govern the Central Florida Tourism Oversight District – which houses the Walt Disney World resort – voted to nullify two development contracts Disney signed in February. 
The new complaint references legislation passed last week by Florida lawmakers that rescinds agreements that Disney and a previous oversight board consisting of Disney supporters made earlier this year, giving the entertainment giant control over design and construction at Disney World. The amended lawsuit also includes the new measure passed last week by Florida lawmakers giving the state authority to inspect Disney World's monorail system, which previously had been conducted in-house.
Disney is the only company impacted by the new measure and it "was precision-engineered to target Disney alone, just as Governor DeSantis intended and previewed," said the amended lawsuit.
Ticker
Security
Last
Change
Change %
DIS
THE WALT DISNEY CO.
102.97
+2.45
+2.44%
DISNEY SUES FLORIDA GOV. RON DESANTIS OVER LOSS OF SPECIAL DISTRICT
The governor's communications director Taryn Fenske dismissed the new complaints. 
"Development agreements, as creations of state law, are plainly subject to revocation by subsequently enacted state law. Disney's latest move is yet another desperate attempt to maintain their special privileges and ignore the will of Floridians as expressed through their duly elected representatives," Fenske told FOX Business in a statement. 
She added, "Disney should accept that it must live under the same rules as everyone else."
WALT DISNEY WORLD AXES FLORIDA PARK RESERVATION REQUIREMENTS FOR SOME GUESTS, REINSTATES DINING PLANS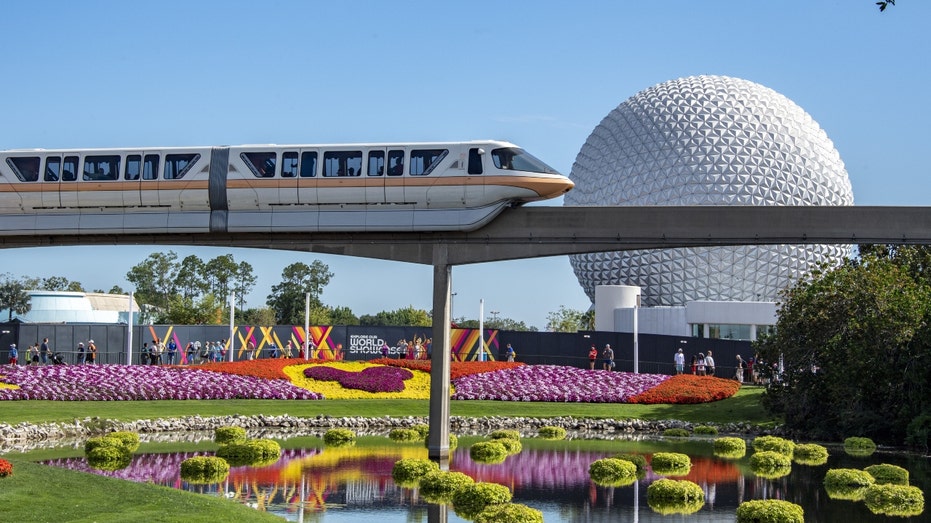 DeSantis' feud with Disney wound up in court after the entertainment giant took a public stand against Florida's Parental Rights in Education law, which detractors misleadingly labeled the "Don't Say Gay" bill. DeSantis, widely expected to run for president in 2024, responded by calling on the Florida legislature to strip Disney's self-governing authority and create a new board, full of his appointees, which now has control over the theme park's development. 
However, before the new board took control, Disney pushed through changes to the special tax district agreement that limited the board's action for decades. The DeSantis board has pushed back with its own lawsuit, alleging Disney's agreements with the previous board "reek of a backroom deal." 
DESANTIS SIGNS FLORIDA BILL GIVING TOURISM BOARD POWER OVER DISNEY WORLD
Disney is asking the court to declare the legislature's actions "unlawful and unenforceable." The company points to statements DeSantis made in April suggesting that Florida should tax Disney's hotels, put "tolls on the roads," and even build a "state prison" next to Walt Disney World as evidence of targeted retaliation. 
"Disney regrets that it has come to this. But having exhausted efforts to seek a resolution, the Company is left with no choice but to file this lawsuit to protect its cast members, guests, and local development partners from a relentless campaign to weaponize government power against Disney in retaliation for expressing a political viewpoint unpopular with certain State officials," the company said in its original filing. 
FOX Business' Ken Martin and The Associated Press contributed to this report.
Read the full article here