The popular chat and streaming app Discord Inc. is undergoing a major change to require all users to edit their usernames to match other social media apps like Twitter and Instagram. 
The app has grown since its creation in 2015 and now has 150 million monthly active users worldwide. The app allows users to create and join channels based on their shared interests, but co-founder Stanislav Vishnevskiy says it is time to evolve to create a more user-friendly experience.
"The whole point of these changes is that we want to make it a lot easier for you and all the new users coming to Discord to connect and hang out with friends," Vishnevskiy explained in a letter to users. 
Previously, users were identified by a name preceding a hashtag and four numbers.
The new system will require people to create a unique username following the "@" symbol, matching other social media platforms.  
ELON MUSK RAMPS UP AI EFFORTS AS HE WARNS OF PITFALLS
Under current guidelines, Discord users can have duplicate usernames since the four-digit number is different. The co-founder said that when he was creating the platform, he wanted people to use whatever username they wanted without running into a screen saying, "Your Desired Username is Taken."
"When we were first building Discord, one of our top priorities was to let you give yourself just about any name you wanted, join your friend's server and hop on voice chat quickly and easily. We didn't want people to ever hit a screen that said "Your Desired Username is Taken," Vishnevskiy said. "This became technical debt that we didn't address adequately."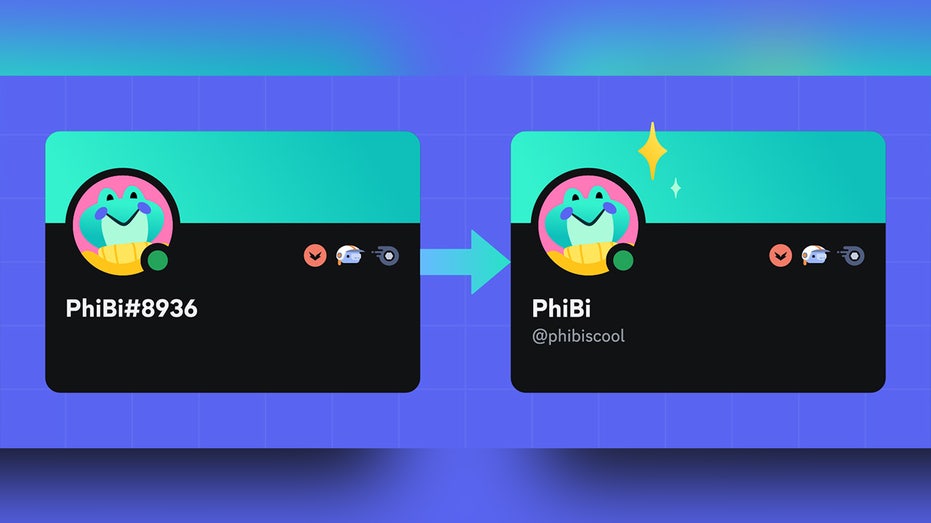 The co-founder explained that the similar usernames created confusion as the platform grew forcing the company to consider a new format that will streamline the process for users to find friends and to remember their username.
AGE 13 AND YOUNGER IS 'TOO EARLY' FOR KIDS TO BE ON SOCIAL MEDIA, SURGEON GENERAL ADMITS
The company found that "more than 40% of you either don't remember your discriminator or don't even know what a discriminator is" and across the platform less than half of "friend requests" failed to go to the correct user. 
"We want Discord to be a fun, easy place to hang out with friends, and it's often just too difficult or complicated to connect with the people you care about," Vishnevskiy said, regarding the old username system.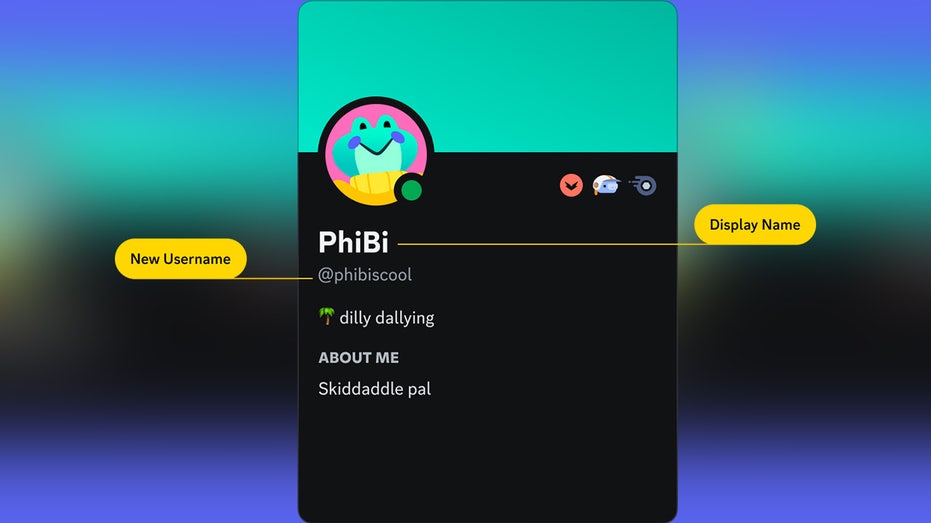 After a long debate, the company decided on requiring users to choose a unique username and a display name that can be changed at any time. 
CLICK HERE TO GET FOX BUSINESS ON THE GO 
Throughout this year, users will be prompted to choose a new username to comply under the new standards. Discord said that under the slow rollout they will prioritize usernames for people who have been on the platform the longest.
Read the full article here