Americans are drowning in credit card debt as chronic inflation makes the cost of everyday necessities more expensive. 
The New York Federal Reserve Bank's Quarterly Report on Household Debt and Credit, slated for release on Monday morning, is expected to show that credit card debt soared to a historic $1 trillion in the first three months of 2023, according to LendingTree. That will smash the previous high of $986 billion.
"I think it's fairly clear that what we're seeing now is becoming more and more about people struggling in the face of ongoing inflation and seemingly constant rising interest rates," Matt Schulz, the chief LendingTree credit analyst, told FOX Business. "It's a tough time."
Ticker
Security
Last
Change
Change %
V
VISA INC.
231.38
+0.37
+0.16%
MA
MASTERCARD INC.
381.92
-1.47
-0.38%
JPM
JPMORGAN CHASE & CO.
134.10
-1.95
-1.43%
BAC
BANK OF AMERICA CORP.
27.09
-0.30
-1.10%
DFS
DISCOVER FINANCIAL SERVICES
95.22
-0.61
-0.64%
The $1 trillion figure would mark a major reversal from just three years ago when households were rapidly paying off credit card debt with the stimulus payments they received during the COVID-19 pandemic.
BANKING CRISIS THREATENS TO IGNITE CREDIT CRUNCH OF US HOUSEHOLDS: WHAT TO KNOW
The rise in credit card usage and debt is particularly concerning because interest rates are astronomically high right now. The average credit card annual percentage rate, or APR, hit a new record of 20.33% last week, according to a Bankrate database that goes back to 1985. The previous record was 19% in July 1991. 
If people are carrying debt to compensate for steeper prices, they could end up paying more for items in the long run. For instance, if you owe $5,000 in debt – which the average American does – current APR levels would mean it would take about 277 months and $7,723 in interest to pay off the debt making the minimum payments. 
FED RAISES INTEREST RATES A QUARTER POINT, HINTS AT POSSIBLE PAUSE
"It's been a really rough year for credit card holders," Schulz said. "Even though the Fed seems to be taking their foot off the gas with interest rates, the unfortunate reality is credit card holders shouldn't expect things to get a ton better anytime terribly soon, just because interest rates aren't going down anytime soon."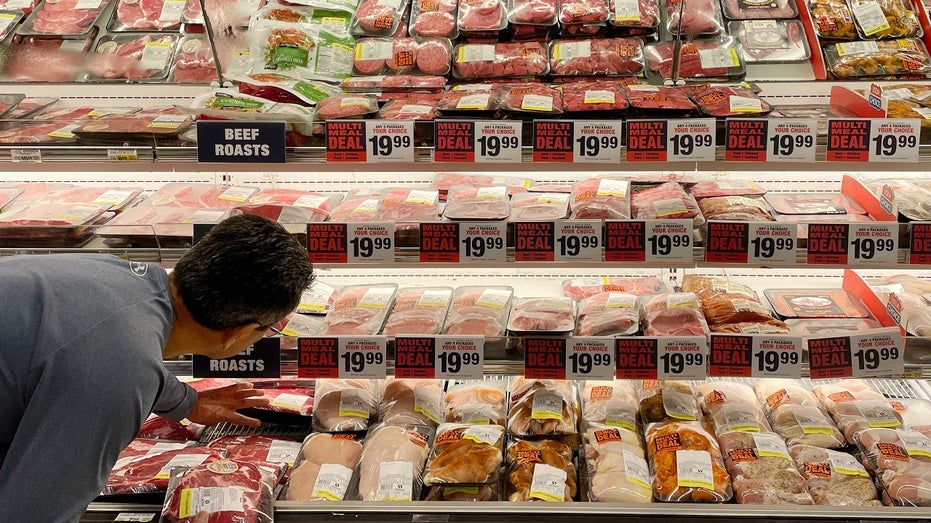 Scorching-hot inflation has created severe financial pressures for most U.S. households, which are forced to pay more for everyday necessities like food and rent. The burden is disproportionately borne by low-income Americans, whose already-stretched paychecks are heavily affected by price fluctuations. 
And while inflation has fallen from a peak of 9.1%, it remains uncomfortably high: The Labor Department reported last week that the consumer price index, a broad measure of the price for everyday goods including gasoline, groceries and rents, rose 0.4% in April from the previous month, much faster than the 0.1% increase recorded in March.
Prices climbed 4.9% on an annual basis, more than double the pre-pandemic average.
"People really need to make sure that they are doing what they can do to knock down their credit card debt and other high-interest debt to make sure that they are protecting themselves for the future as much as possible," Schulz said.
Read the full article here