China's President Xi Jinping, fresh off his meeting with President Biden this week, was greeted with applause at a dinner in San Francisco with America's biggest CEOs topping the guest list.
Apple CEO Tim Cook, Tesla's Elon Musk, BlackRock's Larry Fink and FedEx CEO Rajesh Subramaniam were among the executives in attendance, along with high level executives from Boeing and Honeywell, as well as Commerce Secretary Gina Raimondo. 
Ticker
Security
Last
Change
Change %
AAPL
APPLE INC.
189.69
-0.02
-0.01%
TSLA
TESLA INC.
234.30
+0.71
+0.30%
BLK
BLACKROCK INC.
716.93
+2.16
+0.30%
FDX
FEDEX CORP.
255.95
+1.01
+0.40%
Some business leaders reportedly shelled out nearly $40,000 to dine with Xi — as highlighted by Rep. Mike Gallager (R-WI) via X — who made his first trip to the U.S. in over six years to attend the Asia-Pacific Economic Cooperation summit. 
Critics say the event is a win for China and not the U.S, economy. 
"Xi Jinping faces the worst economic environment in probably 40 years, and that's why you see him coming over to court U.S. CEOs" said Mary Kissel, executive vice president, Stephens Inc., during an interview on FOX Business Network. "I think this is a propaganda coup for him and I don't think it has any economic significance at all" she said. 
ELON MUSK ACCUSES ADL OF SPREADING ANTI-WHITE HATRED
China's economy has been slowing since around 2012 when annual GDP neared 8%. Stripping out the COVID-19 slide and rebound, growth in 2023 is expected to rise 5.4%, according to the International Monetary Fund. 
Kissel also warned about China's infractions, including Xi's support of Russia against Ukraine, Iran, human rights violations against the Uyghurs, military sparing with Taiwan and years of intellectual property theft.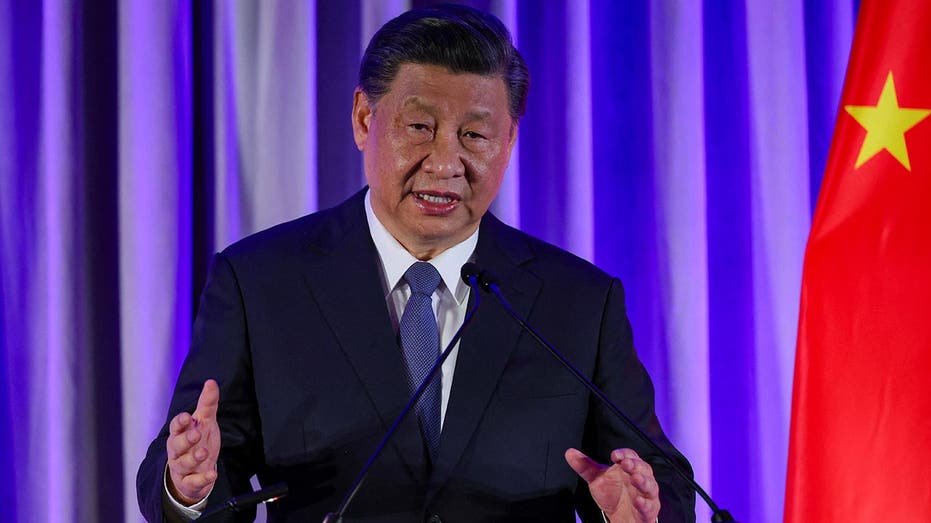 Despite the backlash, the U.S.-China Business Council and the National Committee on U.S.-China Relations, co-hosts of the meeting, defended the event. 
"We were honored to host President Xi consistent with our longstanding tradition of co-hosting events for visiting leaders from China. These events give people from both countries the opportunity to hear directly from Chinese and US government leaders. Constructive communication leads to a more stable and productive US-China relationship and is in the best interest of both countries and the global community" the two said in a joint statement. 
The iShares MSCI China ETF, with $6.8 billion in assets, is down 9% this year, while the SPDR S&P 500 ETF Trust, which mirrors the U.S. stock market, is up over 17% through Thursday. 
Ticker
Security
Last
Change
Change %
SPY
SPDR S&P 500 ETF
450.79
+0.57
+0.13%
FOX Business Network's Edward Lawrence contributed to this report. 
Read the full article here