A dog named after a rock and roll legend came away with the top prize at the 147th annual Westminster Kennel Club Dog Show in New York on Tuesday.
Buddy Holly beat out more than 3,000 dogs from 210 breeds and varieties to claim the most prestigious title of Best in Show.
The winning breed was a 6-year-old petit basset griffon Vendéen, marking the first time the breed snagged the title.
The breed is known for its ability as a rabbit hunter.
THESE US STATES PREFER DOGS OVER CATS: REPORT
"I never thought PBGV would do this," Janice Hayes, the dog's co-owner and handler, said after the show. "Buddy Holly is the epitome of the dog show."
Breed winners are separated into seven groups to determine the best of show finalists: hound, toy, non-sporting, herding, sporting, working and terrier.
Buddy Holly won the hound group.
SOUTH CAROLINA LOTTERY WANTS YOUR DOG TO APPEAR ON ITS $2 HOLIDAY SCRATCH-OFF TICKETS
The runner-up was the winner of the toy group, a Pekingese named Rummie.
PETS DON'T GET INFLATION, BUT THEY ARE FEELING ITS EFFECTS
The show was held for the first time in Flushing, New York, at the USTA Billie Jean King National Tennis Center, the site of the U.S. Open tennis tournament.
The Westminster show has traditionally been held at Madison Square Garden in Midtown Manhattan.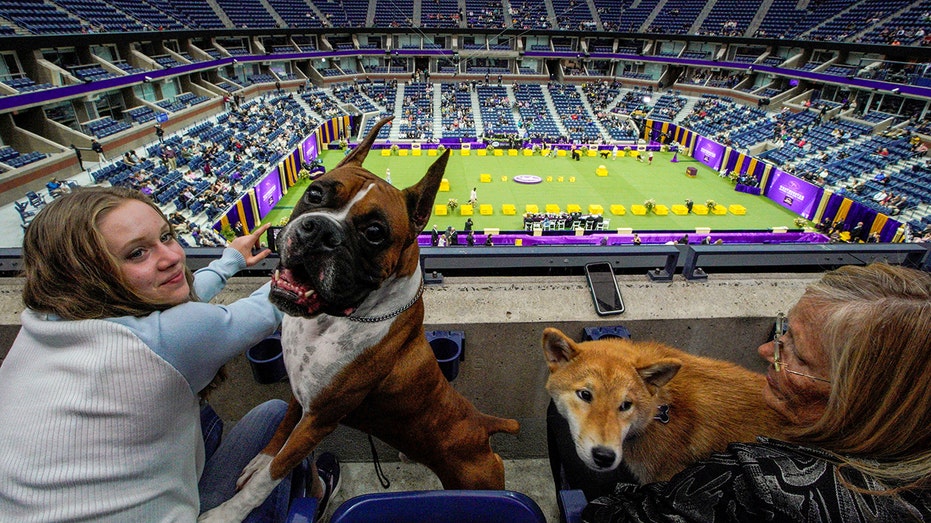 CLICK HERE TO GET THE FOX BUSINESS APP
It was moved upstate to a smaller arena on the expansive grounds of Lyndhurst Mansion during the previous two years because of the coronavirus pandemic.
Reuters contributed to this report.
Read the full article here