Boxing legend Mike Tyson is punching his way into the business world, announcing a partnership with Israeli medical marijuana company InterCure. 
InterCure will exclusively cultivate, manufacture and distribute the former heavyweight champion's edible products to international markets for medicinal use. The partnership is with Tyson and his cannabis company "Tyson 2.0," which was founded in Oct. 2021.  
Tyson told "The Claman Countdown" Monday the deal is "something I just never in a million years believed [could] happen." 
"I have the greatest team assembled in the world, and I'm very lucky to be in this position," he said. 
MEDICAL MARIJUANA DISPENSARIES OPEN IN GEORGIA: 'IMPROVED QUALITY OF LIFE'
Tyson added that he works with the "best growers" and people who have been in the industry for years. "And so, I get the greatest growers in the world and I happen to join my team. We become business partners and I can pretty much capitalize and manipulate the cannabis industry," he shared. 
InterCure chairman and former Israeli prime minister Ehud Barak called into the show to discuss the partnership, saying the Tyson 2.0 brand is "well known for the quality of [its cannabis] flowers, the concentrate, the consumable, the edibles and both the genetics and the product." 
AMERICANS SPENT MORE ON LEGAL CANNABIS IN 2022 THAN CHOCOLATE, BEER: REPORT
Barak said the company is looking to distribute Tyson's edible products to Germany, Australia, the UK, Europe and beyond. 
Tyson has also done a cannabis collaboration with boxing champion and former rival Evander Holyfield and rolled out a special line of "Holy Ears" edibles. The duo famously made headlines for their 1997 WBA Heavyweight Championship boxing match in which Tyson bit off part of Holyfield's ear.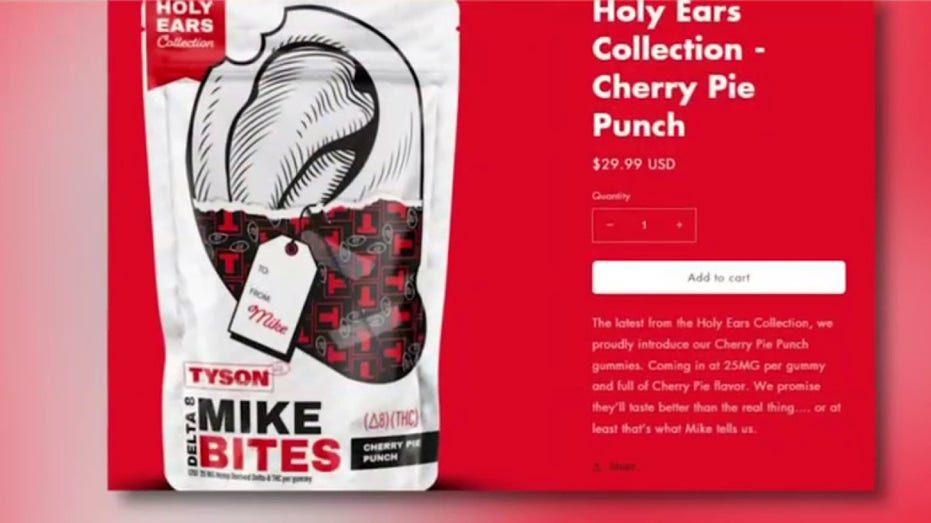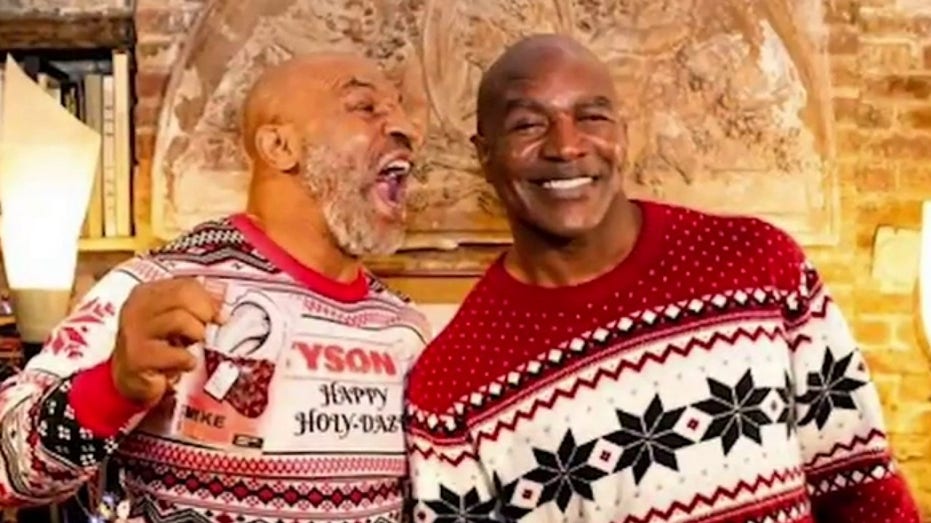 "We have to look at common sense. This is enterprise, and in enterprise, we can all be friends and make a lot of money as well," Tyson said. "I was explaining to a man that we are the only two fighters that are still getting paid for a fight that's 30 years old." 
Tyson added that he and Barak aren't just in the cannabis business but the "healing business" and "the trauma business." 
Barak shared that marijuana can be used for more than just recreation. 
"It really… it treats both soldiers and the post-trauma and the youngsters with the epilepsy and many kind of conditions [that] could be taken to pharmacies and doctors," he explained. 
Read the full article here