Companies are bringing back relocation benefits, paying for workers to move across the country and around the world again, in a sign of how much bosses really do want workers back in the office. 
Job postings in the U.S. that mention relocation benefits were up nearly 75% as of February, the latest month available, when compared with the prior year, according to hiring platform Indeed.com. On ZipRecruiter, job ads that tout relocation money have more recently doubled to 3.8 million, after falling under two million in 2020. 
Among big companies, Colgate-Palmolive Co. and Walmart Inc. have told certain new hires that they need to live near the office and show up several times a week—and they are willing to pay them to relocate. Some employers have also paid the cost to move remote hires made during the pandemic back on site, executives say.
The push shows that companies, big and small, believe employees do better work in offices. And they are willing to pay significant sums for workers to gather together. It also marks a new moment in the way companies think about remote work, which is on the decline. For many executives, costs borne now to get people back on site will pay dividends. 
REMOTE WORKERS BECAME YOUNGER, BETTER EDUCATED, MORE LIKELY TO MOVE DURING PANDEMIC: SURVEY
When Hyalker L. Amaral was in discussions about a potential pharmaceutical job offer in the Chicago area, the company tacked on a signing bonus large enough to cover the cost of his move from Cambridge, Mass. He said the extra funds helped cement his decision to take the role as senior manager of oncology marketing.
"It isn't a cheap endeavor," Mr. Amaral said of moving halfway across the U.S. 
Mr. Amaral started the new job in March, but his new employer is letting him move in June, so he doesn't have to break his lease and incur fees.
In-person work premium
Relocation assistance can range from a lump sum of a few thousand dollars to full-service packages that cover packing and shipping household belongings and cars, to several months of paid rent in corporate housing. Before the pandemic, relocation benefits had grown skimpier than in the 1990s when more companies funded down-payment help for workers who moved or paid broker fees associated with buying a new home in a new city. 
Now, after a yearslong pandemic hiatus, many employers are resetting relocation budgets at prepandemic levels, according to the moving companies and third-party logistics firms that help employees relocate.
HUNTING FOR NEW JOB LIKELY FOR MANY US WORKERS THIS YEAR: SURVEY
The cost of moving a new hire at the moment ranges, on average, from $19,000 for a renter to $72,000 for a homeowner, according to ARC Relocation, which works with companies to relocate employees. Existing workers who move for new internal roles tend to be more costly—from $24,000 for a renter to $97,000 for a homeowner—depending on the seniority of the employee.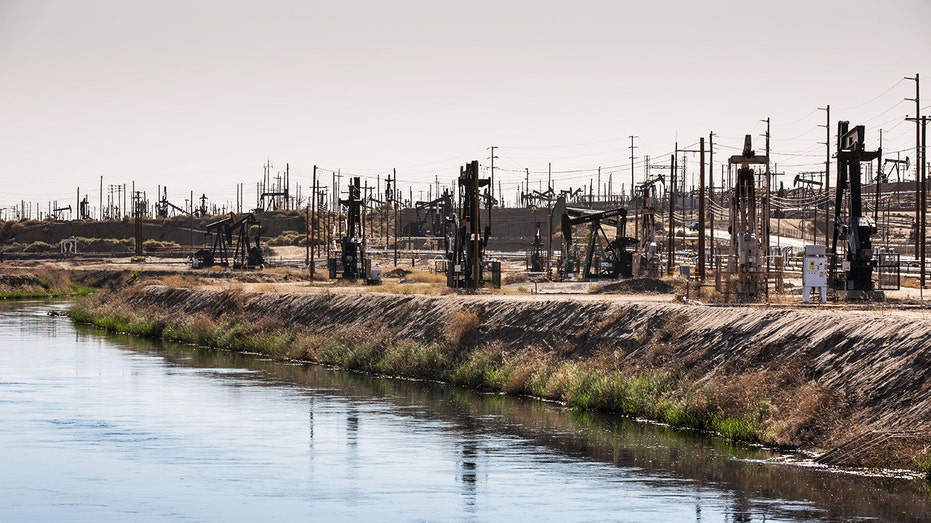 Chevron Corp. recently expanded relocation benefits for new hires, said Rhonda Morris, chief human resources officer. Several of Chevron's locations have proved tough for scouting local talent, including refineries in California, oil-and-gas producing areas in Colorado and New Mexico and the company's renewable energy division in Ames, Iowa, according to the company.
Ticker
Security
Last
Change
Change %
CVX
CHEVRON CORP.
172.44
+0.35
+0.20%
Appian Corp., a cloud-computing company based in McLean, Va., has extended relocation assistance beyond new hires to workers who joined remotely during the past three years. Appian paid for 109 people to move to Virginia last year and, so far this year, another 15 workers have taken the relocation package.
RESEARCHERS PREDICT WHICH JOBS MAY BE SAFE FROM A.I. EXPOSURE
"We're still believers in in-person work. And for those who are willing to work that way, we were willing to facilitate it with a relocation payment," said Matt Calkins, chief executive of Appian.
Duy Hoang, a new solutions engineer at Appian, took a lump-sum payment to cover the cost of his move to Falls Church, Va., from Pittsburgh, where he was a student at Carnegie Mellon University.
Ticker
Security
Last
Change
Change %
APPN
APPIAN CORPORATION COM
40.36
-1.30
-3.12%
"It was cool to see the relocation bonus in the offer already," he said. "I really enjoy working in person, turning right next to me and there is a teammate there."
Another job that Mr. Hoang was considering offered him a richer relocation benefit, so he negotiated with Appian for more money to move.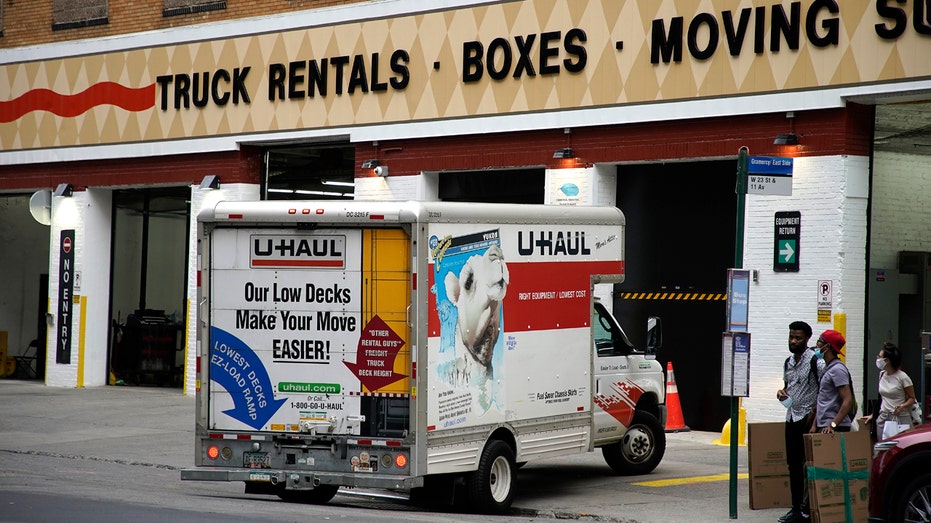 Relocation spending rises
Corporate relocations were on the decline before pandemic lockdowns halted the business. As Covid-19 restrictions eased, relocation assistance was offered for some jobs that normally wouldn't get such benefits, such as managing a restaurant or even working at a casino. 
Relocation benefits for white-collar workers lagged behind until more recently as more companies got emphatic about workers returning to offices and as remote job listings fell.
Worker relocation volumes increased last year by more than most companies were expecting, according to a survey by Atlas Van Lines Inc. Relocation budgets also increased and in 2023 are predicted to rise again for more than half of 584 companies recently surveyed.
CLICK HERE TO GET THE FOX BUSINESS APP
Relocations to the U.S. from other countries have recovered to prepandemic levels, said Andy Conduit-Turner, director of opportunity and solutions development at Cartus, a relocation-management company. In-country moves for roles in places like the U.K. and India are also back to normal, he added. 
In-demand employees who are asked to relocate have leverage to negotiate to cover their costs in a market where remote jobs still exist, said Alexandra Carter, director of the Mediation Clinic at Columbia Law School and author of a book on negotiation.
Whatever form the assistance takes, from lump sums to paid broker's fees, the money a company spends is considered part of an employee's taxable income, which could raise that worker's tax liability. It is worth asking the company to offset the tax hit by providing additional money the employee would owe to the Internal Revenue Service, she added.
Read the full article here