Blake Lively recruited a familiar face for those following Gwyneth Paltrow's Utah ski collision trial last month.
In a new advertisement for her non-alcoholic mixer company, Betty Buzz, the actress hired the biochemical engineer who testified on Paltrow's behalf in the civil lawsuit.
The ad, titled "Dr. Scher's Expert Taste-imony," began with a presentation from the engineer himself.
"Is it true that Betty Buzz is the most bubbly, sparkling beverage in the world? To find out, we asked an expert witness," Lively begins the video.
ACTRESS BLAKE LIVELY LAUNCHES SPARKLING MIXER BETTY BUZZ 
The camera pans to Dr. Irving Scher, the biochemical engineer who demonstrated the collision between Paltrow and retired optometrist Terry Sanderson on a whiteboard in a courtroom in last month.
He stands in front of a similar whiteboard and says, "See, when you look at a person drinking Betty Buzz Meyer lemon soda, they have a smile on their face, and they think, 'Wow so bubbly.'"
He jokingly continued, "While another person drinks sparkling grapefruit and says out loud, 'Mmm Betty Buzz tastes great!' And, of course, in both cases the Betty Buzz goes down into their stomachs here, which is consistent with the laws of physics and Newton's Laws."
Lively concluded the ad with, "Case closed, Betty Buzz is probably, scientifically the best sparkling beverage in the world," she said, before ignoring Scher's comment that he "didn't necessarily say that."
Paltrow and Sanderson dominated headlines in March during the civil lawsuit over the 2016 skiing accident. A jury found the Goop founder not liable and awarded her $1 in damages.
Lively released her nonalcoholic cocktail mixer brand, Betty Buzz, in September 2021. The actress' company offers five flavors: Tonic Water, Meyer Lemon Club Soda, Betty Buzz Sparkling Grapefruit, Sparkling Lemon Lime and Ginger Beer.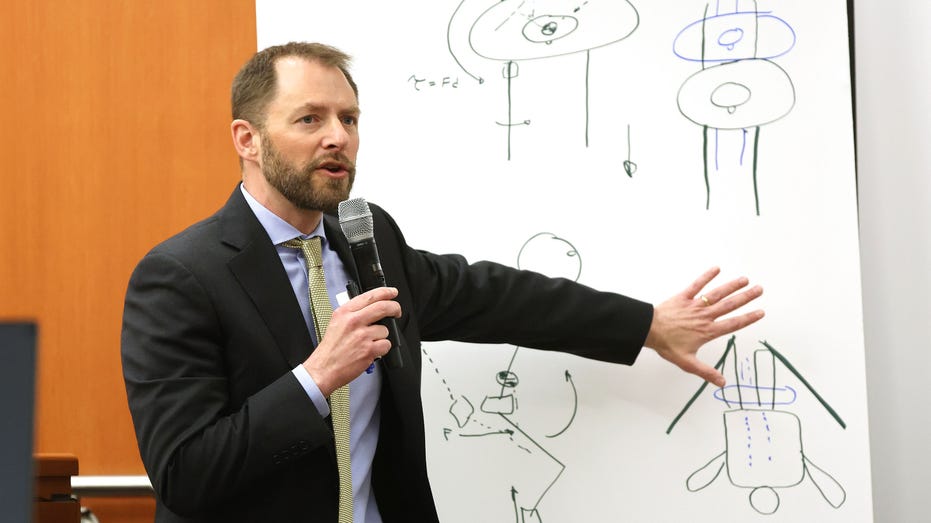 Dubbed Betty Buzz after Lively's grandmother and aunt, the actress said she decided to whip up the non-alcoholic spirit after assessing the lay of the land and realizing that mixers should have their place in the social drinking world.
CLICK HERE TO READ MORE FROM FOX BUSINESS
"I don't drink. I know that's odd coming from the wife of an infamous gin slinger," Lively said in a statement at the time. "Over the past many years of mixing but not drinking cocktails, it became clear mixers are the unsung heroes of the drink world and deserve just as much love as alcohol. We've spent the last three years crafting Betty Buzz and are so excited for people to finally taste it."
Read the full article here