President Joe Biden is trailing former President Donald Trump by 18 percentage points on who handled the economy better, a poll released Sunday found.
An ABC News/Washington Post survey found that 54% of American adults believe Trump did a "better job" handling the economy during his administration, compared to 36% who said Biden is handling the economy better.
Among registered voters, 53% said they believe Trump did a "better job" handling the economy, compared to 38% who think Biden is doing better.
The new poll follows a Fox News survey from last month that showed most voters saying that the economy is in bad shape, a record number feel it's getting worse for their family, and not many think the White House is helping.
Economic views were negative by more than 3 to 1: 21% say it is in excellent/good shape while 78% rate it as only fair/poor. That's worse than the 33%-66% rating at the end of Trump's term (December 2020), and it's much worse when compared to pre-pandemic views. At that time, 55% rated the economy positively, with a record 20% calling conditions "excellent" (January 2020).
According to a Gallup poll from last month, Biden's worsening job approval corresponds with Americans' increasingly negative views on the economy. It found that 16% rate the economy as excellent or good; 37% rate it as "only fair"; and 47% describe it as poor, an increase from 43% who said the same in March.
Just 19% say the economy is getting better, but 75% say it is getting worse.
The poll was completed on the day Biden announced he would be running for a second term in the White House despite other polls showing a majority of those in his own party don't want him to run again.
The newly released ABC News/Washington Post survey also found that a majority of Americans believe Biden doesn't have the physical or mental capacity to serve another term – 63% of Americans do not think the octogenarian has the "mental sharpness" it takes to serve effectively as president, compared to 32% who believe he does and 5% who have no opinion.
NEW POLL ON PRESIDENT BIDEN'S MENTAL, PHYSICAL HEALTH OFFERS WARNING SIGN FOR 2024
The poll found that 62% of Americans do not think Biden is in "good enough physical health" to serve either, compared to 33% who believe he is and 5% who have no opinion.
Respondents were asked the same questions about 76-year-old Trump – 54% said he does have the mental sharpness, compared to Biden's 32%, and 64% said he has the physical health to serve as president, compared to Biden's 33%.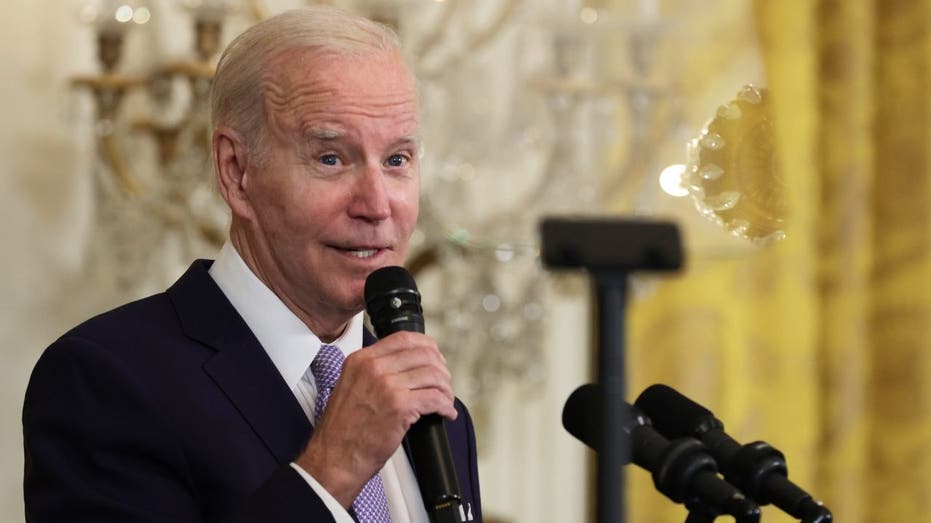 The poll found that 26% of Americans believe "only Biden" is too old for the presidency, compared to 1% who said the same for only Trump. However, 43% believe both men are too old for the office.
Biden's job approval rating also hit a new low at 36%, down six points since the same poll was conducted in February, compared to 56% of respondents who disapprove of Biden's performance so far.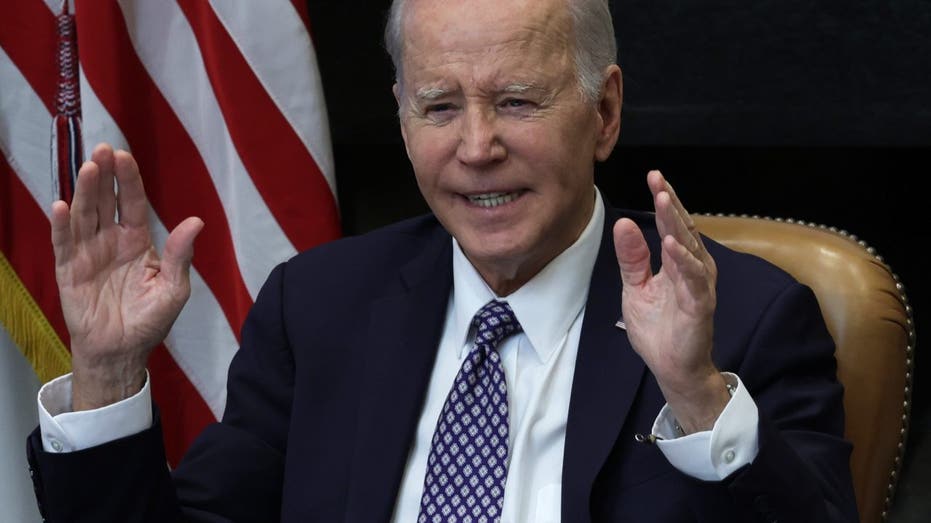 SEN COONS GOES ON DEFENSE AS ONE ISSUE CONTINUES TO HURT BIDEN IN POLLS WITH HIS OWN PARTY
The poll comes nearly two weeks after Biden announced in a video that he and Vice President Kamala Harris would seek reelection.
In the video titled "Freedom," Biden echoed his 2020 campaign message of battling for the "soul of our nation," uniting the country and supporting the middle class, his campaign said. The video opens with footage of the Jan. 6, 2021, U.S. Capitol protest.
"Freedom, personal freedom is fundamental to who we are as Americans. There's nothing more important, nothing more sacred," Biden said in the video. "That's been the work of my first term: To fight for our Democracy. This shouldn't be a red or blue issue."
Sunday's poll, which was conducted between April 28 and May 3 via landline and cellphone among a random national sample of 1,006 U.S. adults, had a margin of sampling error of plus or minus 3.5 percentage points.
Fox News' Brandon Gillespie and Dana Blanton contributed to this report.
Read the full article here