President Biden's Federal Reserve nominee on Friday lamented that inflation remains high and that the governing body has made "little progress" toward its 2% target. 
"The bad news is that there has been little progress on core inflation," Philip Jefferson, Biden's pick for the second-highest post on the Fed's seven-member board, said during a policy update speech, adding that news on inflation so far has been "mixed."
The comments follow a report this week that showed inflation had ticked down slightly, but the consumer price index fell further than the Fed's preferred measure, which will be updated May 26. 
Jefferson referred to "disinflation" of core goods, which excludes more volatile prices such as food and energy: Disinflation has occurred at a slower rate, with the only noticeable change occurring in used motor vehicle prices, which "unexpectedly" fell in March. 
CEO OF GROCERY CHAIN SOUNDS ALARM OVER THE 'DUMB THINGS' US GOVERNMENT IS DOING
"Supply and demand imbalances in the goods sector seem to be resolving less quickly than expected. Core housing services inflation… surged over the past couple of years as demand in the housing sector underwent a major shift during the pandemic," Jefferson explained. "The latest monthly readings have started to slow, though that is not yet evident in the 12-month changes."
Jefferson in Oct. 2022 said the bank had acted boldly, but warned measures could take "some time" to really take effect. — 
WATCH — MORE RATE INCREASES WILL HURT SMALL MID-SIZE BANKS AND COMPANIES: ROBERT KAPLAN
Ticker
Security
Last
Change
Change %
JPM
JPMORGAN CHASE & CO.
134.10
-1.95
-1.43%
MS
MORGAN STANLEY
82.39
-0.26
-0.31%
WFC
WELLS FARGO & CO.
37.49
-0.84
-2.19%
BAC
BANK OF AMERICA CORP.
27.09
-0.30
-1.10%
His potential new post would give him greater influence over interest rate policy and bring him in closer coordination with Federal Reserve Chair Jerome Powell. 
Jefferson took some comfort in labor market numbers, which "point to a strong labor market amid improvements in labor supply," with prime-age labor force participation "exceeding its pre-pandemic level."
FORMER FED PRESIDENT SAYS HE WOULDN'T RAISE RATES 'IF I WERE SITTING IN MY OLD SEAT'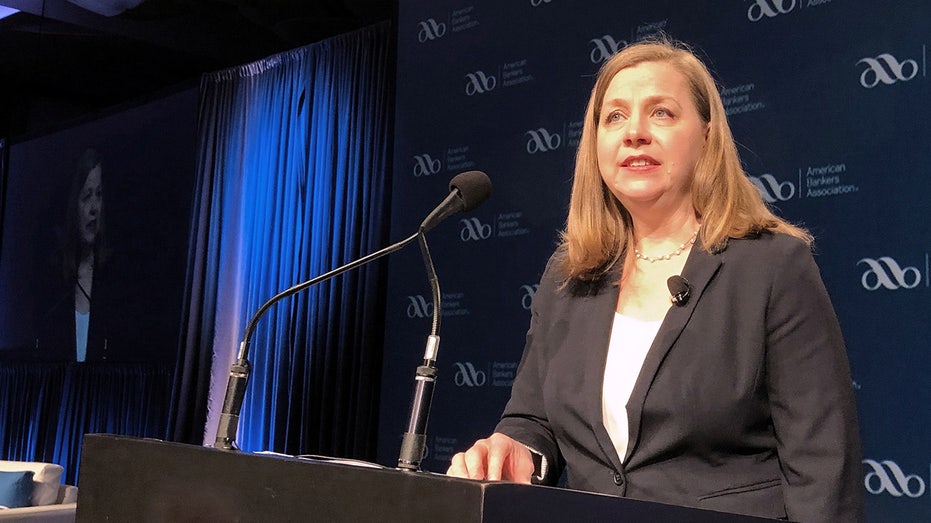 The biggest concern for the Fed lies in the closure of three banks, which have added "stress" to the sector, Jefferson said. He emphasized, however, that the U.S. banking system "is sound and resilient." He said the closures should have "a mild retardant effect" on the economy and it was "too early to tell" to predict the full impact. 
Those closures gave many banks cause for concern, and they responded by pulling back lending, which could slow the economy and reduce the need for the Fed to hike the rate again. 
Jefferson's fellow Fed governor Michelle Bowman on Friday warned that the only reason to consider a hike would be if inflation remained high and the labor market was "tight." 
She argued that recent inflation and jobs reports "have not provided consistent evidence that inflation is on a downward path." 
The Associated Press contributed to this report. 
Read the full article here