FIRST ON FOX: The team for Florida Gov. Ron DeSantis on Saturday released a new video first obtained by FOX Business that follows the governor signing legislation to ban the use of a central bank digital currency, or CBDC, in the Sunshine State.
One day before the video's release, DeSantis signed legislation prohibiting a federally adopted CBDC as money within Florida's Uniform Commercial Code. The new law also implements protections against a central global currency by prohibiting any CBDC by a foreign reserve or sanctioned central bank and calls on other states to join in passing similar legislation.
The Federal Reserve defines CBDC as "a digital form of central bank money widely available to the general public," meaning the central bank — the Federal Reserve in the case of the U.S. — would be liable for the money rather than a commercial bank.
CENTRAL-BANK DIGITAL CURRENCIES ARE COMING—WHETHER COUNTRIES ARE READY OR NOT
Proponents argue a CBDC would offer greater convenience and efficiency while ensuring safety and liquidity. According to DeSantis and other critics, however, such a monetary system would give the federal government unprecedented power over consumers and businesses.
"Sometimes government will do things where they provide kind of a benevolent rationale for what they're doing but it's really nothing more than a wolf in sheep's clothing. Well, I think with central bank digital currency, this is a wolf coming as a wolf," DeSantis said at a press conference Friday before signing the bill. "This is something that will be a massive transfer of power from individual consumers to a central authority. And that's just fundamentally antithetical to a free society."
DeSantis, who's previously claimed the Biden administration is seeking "surveillance and control" through a CBDC, argued the ban is important to protect consumers against government oversight of individual purchases and prevent potential restrictions on purchases.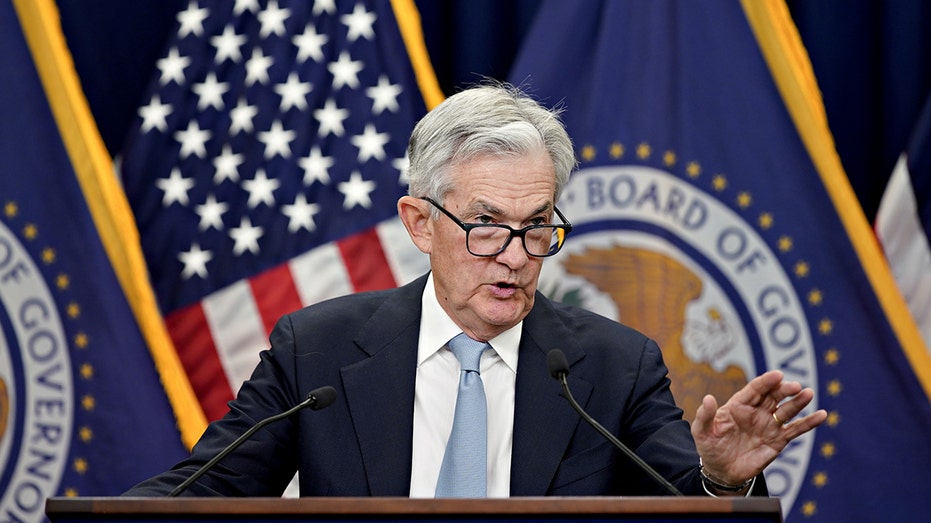 TED CRUZ INTRODUCES BILL BLOCKING FED FROM ADOPTING CENTRAL BANK DIGITAL CURRENCY
"Maybe you bought a firearm last week and they don't want you to buy another one this week," said DeSantis. "Anyone with their eyes open can see the dangers of what this type of arrangement would mean."
DeSantis' new video similarly slams the idea of a CBDC as "Biden bucks" while touting his efforts to ban such a monetary system.
The video opens with text on the screen asking: "Like being able to buy what you want, when you want? Better watch out."
DESANTIS LANDS ENDORSEMENTS OF TWO HIGH-PROFILE IOWA REPUBLICANS AHEAD OF STOP IN KEY STATE
The video notes that the Federal Reserve is "exploring" whether to pursue a CBDC before showing a clip of DeSantis saying a CBDC would move the U.S. to a "cashless society" where federal authorities would have "oversight" over people's transactions.
Text then flashes on the screen: "And in a world with only Biden Bucks, filling up at the pump, not happening. Gun purchases, nope. Donations to religious charities, denied."
After portraying a dark future, the video turns brighter and touts DeSantis taking action "by proactively banning CBDC," showing another clip of him speaking out against a digital currency.
"Because in Florida, Biden bucks stop here," the video concludes with on-screen text.
Read the full article here