Best Buy Co. is cutting store jobs across the country, as the electronics and appliance retailer works to lower costs and shift its business as more sales happen online.
This week, many store workers that specialize in selling more complex products such as computers and smartphones, dubbed "consultants" inside the company, were told their jobs would be eliminated, according to people familiar with the situation. 
The decision affects hundreds of jobs across the more than 900 U.S. stores that Best Buy operates, the people said. The tasks performed by consultants will be moved to a smaller number of similar roles and affected employees can reapply for open positions within the company or receive severance, the people said. 
"We're evolving our stores and the experiences we offer to better reflect the changes in customer shopping behavior, as well as how we organize our teams to ensure we continue to provide our expertise, products and services in the best way possible," said a spokeswoman for Best Buy.  
ELON MUSK WARNS OF 'TOUGH SLEDDING' FOR US ECONOMY UNTIL NEXT YEAR
Best Buy has made a string of store-level job cuts over the past two years as demand for electronics and appliances softened compared with earlier in the pandemic and as the company responds to shifting buying habits. Since 2021, the retailer has cut some workers who do jobs such as helping people purchase or plan home-entertainment layouts, stock shelves or work on the sales floor. Earlier this year, Best Buy eliminated hundreds of store roles in its Canadian locations.
Ticker
Security
Last
Change
Change %
BBY
BEST BUY CO. INC.
73.38
+0.19
+0.26%
"Over the past three years we have been optimizing our store staffing model to reflect the changes in customer shopping behavior and to fuel investments in higher wages," said Best Buy Chief Executive Corie Barry on a call to discuss earnings last month. Part of the shift is driven by Best Buy's current effort to plan store formats, fulfillment options and staffing by market, said the spokeswoman.
JOB CUTS SURGED 15% IN MARCH, AND LARGE-SCALE LAYOFFS 'WILL LIKELY CONTINUE:' REPORT
Best Buy had more than 90,000 workers in the U.S. and Canada as of January, down from nearly 125,000 workers in early 2020, according to financial filings. Some of the decline is due to Best Buy's closure of around 70 large-format stores over the last three years. In addition, sales through digital channels accounted for around 33% of U.S. revenue in the year ended in January, compared with around 19% in 2020, the company said last month.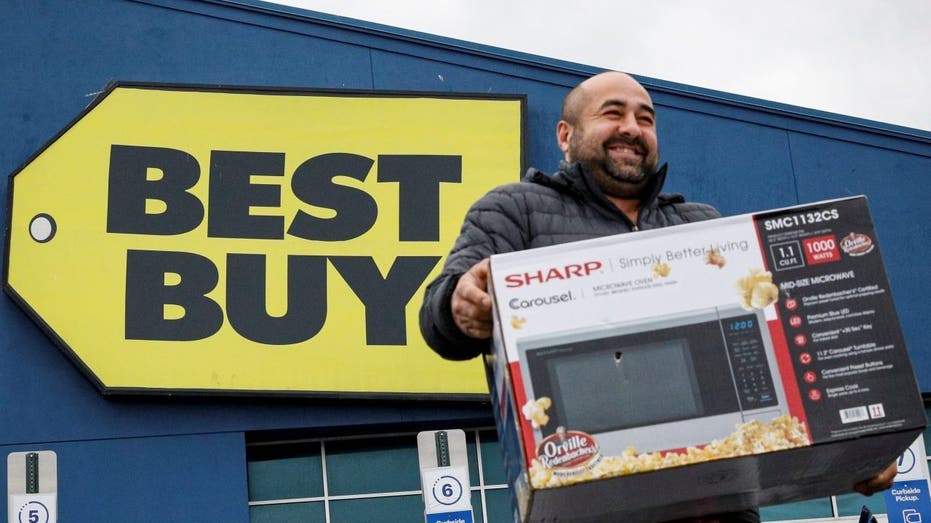 In recent quarters, sales fell sharply at Best Buy as the early pandemic rush to buy electronics and appliances subsided and as more shoppers shifted spending to essentials such as food amid inflation. 
For the current year, "macroeconomic headwinds will likely result in continued volatility and we are preparing for another down year for the [consumer-electronics] industry," said Ms. Barry on the call.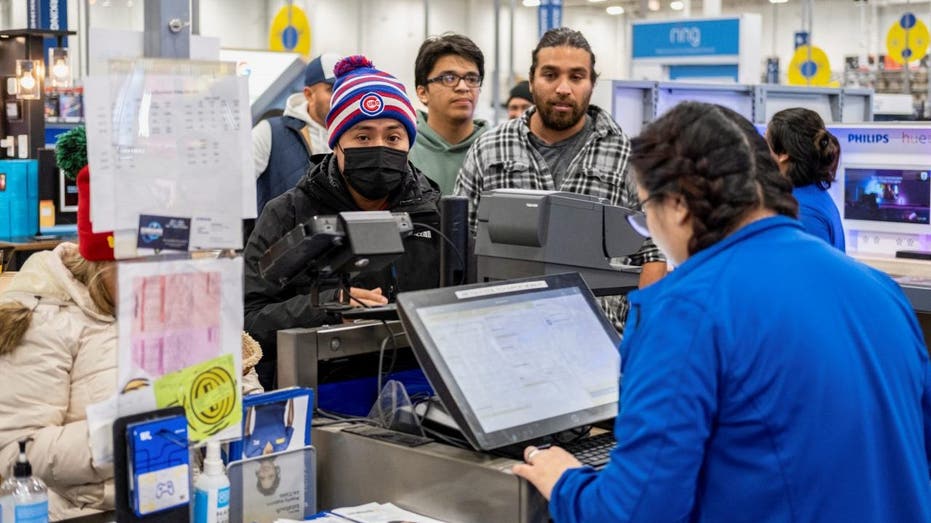 CLICK HERE TO GET THE FOX BUSINESS APP
Overall, the job market has remained strong even as several companies lay off workers. In March, employers added an historically strong number of workers, but the smallest in more than two years, the Labor Department said earlier this month. The unemployment rate dropped to 3.5%.
Recently McDonald's Corp. laid off hundreds of corporate workers and cut pay packages. Walmart Inc. over the past year has closed some stores as well as cut roles in its corporate offices and e-commerce warehouses.
Read the full article here