Berkshire Hathaway's Warren Buffett and Charlie Munger spoke positively on Saturday about Elon Musk, using words like "brilliant" and "talented" when talking about him.
Buffett and Munger made the brief comments about the tech billionaire at the conglomerate's annual meeting, where artificial intelligence, investing and other subjects were discussed. The remarks later prompted a reply from Musk, who responded in a tweet that he "appreciate[d] the kind words" from Berkshire Hathaway's chairman and vice chairman. 
Buffett used the phrase "brilliant, brilliant guy" to describe Musk and added that the billionaire "dreams about things and his dreams have got a foundation."
"I think Elon Musk overestimates himself, but he is very talented," Munger could be seen saying in footage of the event published by CNBC. "So he's overestimating somebody who doesn't need to overestimate to be very talented."
WARREN BUFFETT SAYS IT WAS 'INEVITABLE' THAT THE GOVERNMENT WOULD FULLY COVER SILICON VALLEY BANK DEPOSITORS
Musk "would not have achieved what he has in life if he hadn't tried for unreasonably extreme objectives," according to Munger. 
He said he thought Musk enjoys "taking on the impossible job and doing it," a point where he and Buffett differ from Musk. They are "looking for the easy job that we can identify," Munger said.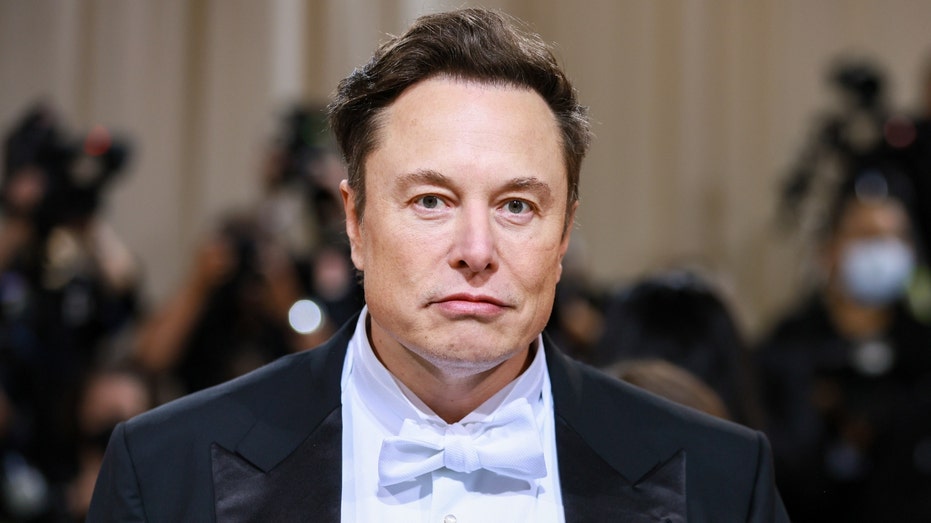 Both indicated they have different approaches compared to Musk, with the Berkshire Hathaway CEO adding they "don't want to compete" with Musk "in a lot of things."
Warren also appeared to suggest he wouldn't enjoy Musk's work, saying, "It takes over your life in a way that just doesn't fit us." 
He noted Musk has done "important things" but said it required a "dedication to solving the impossible." 
"Every now and then, he'll do it, but it would be torturous to me or Charlie."
In a recent interview with HBO's Bill Maher, Musk indicated he works "a lot" due to him holding the CEO title at three companies — Tesla, SpaceX and Twitter. He added being Twitter's owner and CEO to his resume in late October, purchasing the company in a $44 billion deal.
Ticker
Security
Last
Change
Change %
TSLA
TESLA INC.
171.79
+1.73
+1.02%
BERKSHIRE HATHAWAY'S CHARLIE MUNGER SHARES AI SKEPTICISM, WARREN BUFFETT COMPARES TECH TO 'ATOM BOMB'
Musk has previously talked about his work life, including in November when he described the load as "not something I'd recommend."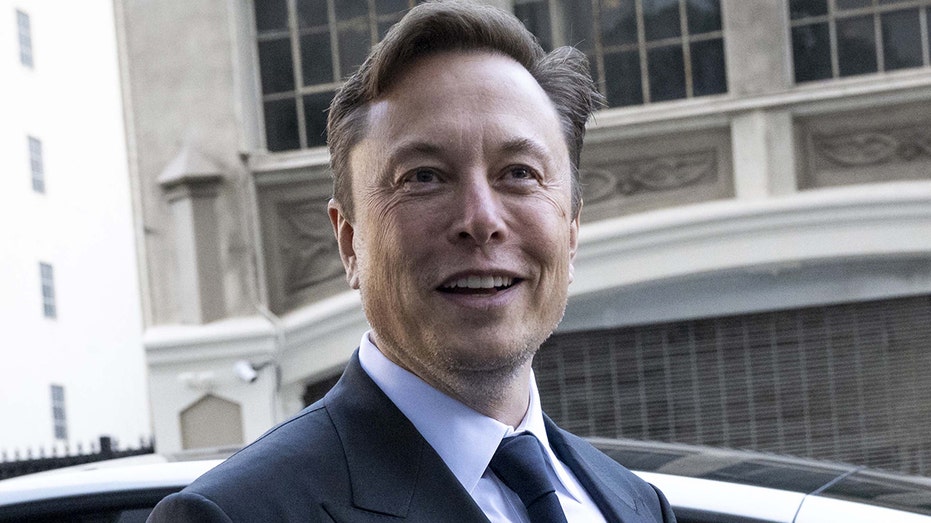 The same day that Berkshire Hathaway held its annual meeting, the conglomerate made available its financial results for the first quarter.
Ticker
Security
Last
Change
Change %
BRK.A
BERKSHIRE HATHAWAY INC.
496,536.59
+4,696.59
+0.95%
BRK.B
BERKSHIRE HATHAWAY INC.
326.11
+1.90
+0.59%
In the quarter, Berkshire Hathaway reported its total revenue rose 20.5% year-over-year, going from $70.84 billion to $85.39 billion. 
PROFITS JUMP AT WARREN BUFFETT'S COMPANY BERKSHIRE HATHAWAY
Its net earnings hit $35.5 billion, a figure that comprised $27.4 billion in investment and derivative gains and $8.1 billion in operating earnings. In the same period last year, it was $5.58 billion, marking a 536% jump. 
Warren, whose estimated net worth is $114 billion, has been Berkshire's CEO for decades.
Read the full article here