The founder and CEO of a growing network of businesses bucking the corporate trend toward left-wing advocacy is calling out Miller Lite for its latest ad, which critics blasted as "woke," and called on more companies to offer high-quality products without preaching progressive politics.
PublicSq. describes itself as a "marketplace" designed to "join thousands of freedom-loving Americans in shopping quality products, services, and exclusive discounts from values-aligned businesses."
According to its website, PublicSq. is "pro-life, pro-family, pro-freedom."
Launched as an app in October 2021, California-based PublicSq. went public earlier this year after entering into a business arrangement with Colombier Acquisition Corp. The self-described "values-aligned marketplace" is currently in all 50 states and boasts over half a million consumers with accounts — it's free to join — and about 50,000 participating businesses.
DON'T WANT TO SHOP WOKE? THIS MIGHT BE THE PLACE FOR YOU.
Those figures are only rising, in part thanks to Miller Lite.
According to PublicSq.'s founder and CEO Michael Seifert, over 8,000 people joined the marketplace in the immediate aftermath of Monday's outcry over a feminist ad released by Miller Lite that criticized the company's past use of women in bikinis to sell beer.
"It was one of the largest spikes in new membership in just a day we've seen, and it was because we put a simple message on social media: If you're tired of being lectured about political issues when trying to drink beer, we've got hundreds of great options for you," Seifert told Fox News Digital. "
In March, Miller Lite released an ad campaign for Women's History Month using comedian Ilana Glazer to condemn the bikini-laden women beer ads of the past.
"Centuries later, how did the industry pay homage to the founding mothers of beer? They put us in bikinis," Glazer said as she walked by past beer advertisements featuring bikini-clad women and threw one in the trash. "Wow. Look at this s—! Wild!"
"It's time beer made it up to women, so today, Miller Lite is on a mission to clean up not just their s—, but the whole beer industry's s—," Glazer added. "Miller Lite has been scouring the internet for all this s— and buying it back."
MILLER LITE'S 'WOKE' APOLOGY FOR BIKINI GIRL ADS SPARKS NEW BEER INDUSTRY CONTROVERSY: 'REALLY ODD'
Miller Lite's ad was overlooked when it was initially released. However, Bud Light's recent controversial marketing partnership with trans activist Dylan Mulvaney, which led to a consumer boycott and a drop in sales, brought new scrutiny to the beer industry, causing the Miller Lite ad to go viral this week. Miller Lite received widespread backlash against the company for allegedly going woke and pushing progressive politics.
Bud Light faced similar criticism after announcing its partnership with Mulvaney. The company created commemorative beer cans for Mulvaney celebrating the activist's first full year of "girlhood." Bud Light vice president Alissa Heinerscheid said in an interview that she was inspired to update the "fratty" and "out of touch" humor associated with the brand's past.
"We've had consumer after consumer reach out to us — people are tired of being preached to about gender ideology, other hot-button issues when they're just trying to buy a good product," said Seifert. "We've strayed so far from the simple goal of a beer company just trying to make beer and run a business."
Seifert explained that earlier this year PublicSq., which utilizes search bars so users can locate businesses within its network, saw an 800% increase in beer searches within 48 hours of the Bud Light controversy.
"This whole virtue signaling as an ad strategy makes no sense, and consumers are tired of it," he said. "Some of these companies, these corporations are acting more like political organizations."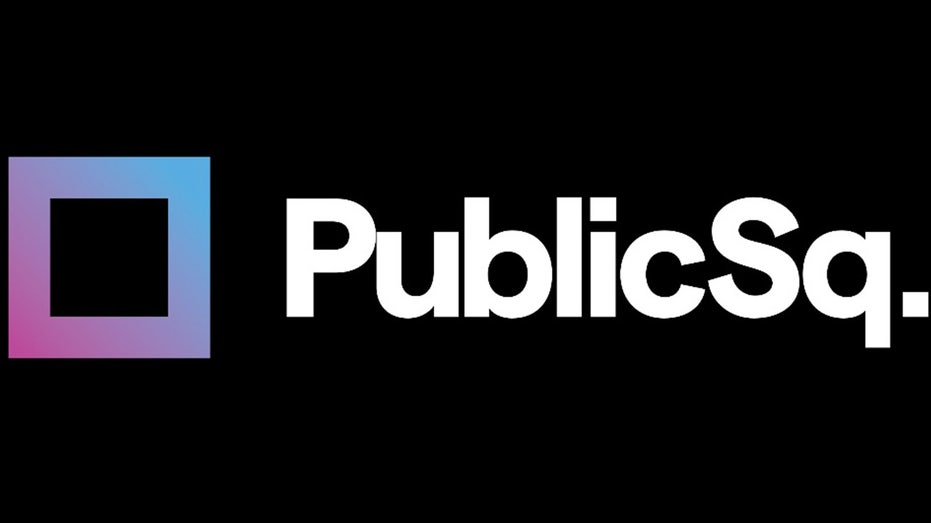 BUD LIGHT IN 'SERIOUS TROUBLE' OF LOSING STATUS AS TOP-SELLING BEER IN US, INDUSTRY EXPERT WARNS
Seifert described how hundreds of local breweries around the country are part of the PublicSq. marketplace, most of which don't take any kind of political position.
"There's no requirement to be political in PublicSq.," he said. "We do have breweries owned by veterans and use their patriotism as a selling point, and we also have great local breweries that have nothing to do with politics.
When asked about potential criticism that PublicSq. is simply substituting corporate conservativism in place of corporate wokeness, Seifert said the only values he and his team seek to promote are in the Constitution and should be shared by all Americans.
"This is something so much deeper than politics — we're talking about principles," he explained. "When you see companies taking hyper progressive stances, our ask isn't that ones in PublicSq. take conservative stances. It's just going back to basics, a principled stance: Just make the best product you can, and leave politics at the door."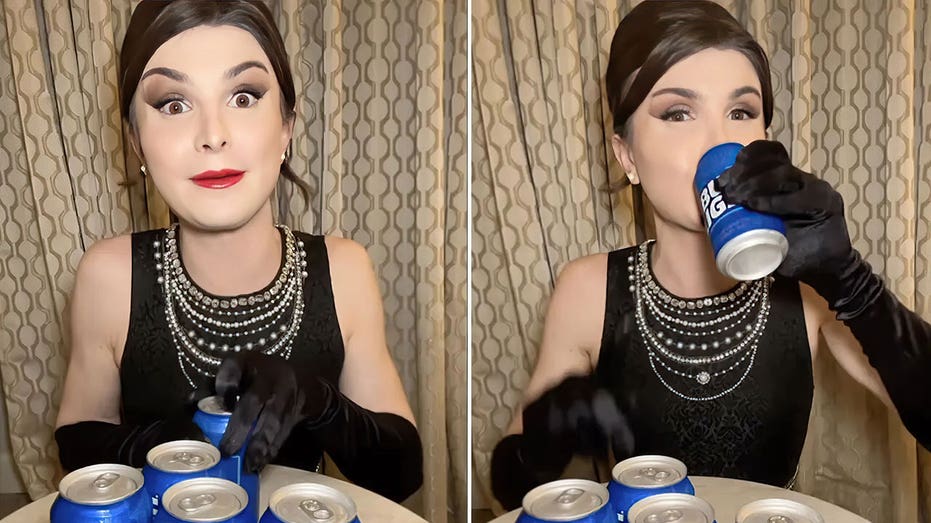 ANHEUSER-BUSCH GIVES AWAY FREE BUD LIGHT TO 'MAKE AMENDS' TO DISTRIBUTORS AFTER MULVANEY CONTROVERSY: REPORT
If a business wants to join PublicSq.'s network, a vetting team checks up on the company to see that it fits with the vision of the marketplace. The business then agrees to respect five core pillars listed on the PublicSq. website:
We are united in our commitment to freedom and truth — that's what makes us Americans.
We will always protect the family unit and celebrate the sanctity of every life.
We believe small businesses and the communities who support them are the backbone of our economy.
We believe in the greatness of this Nation and will always fight to defend it.
Our Constitution is non-negotiable — government isn't the source of our rights, so it can't take them away.
Seifert said he senses momentum in pushing back against corporations pushing left-wing politics, noting Bud Light's in-store sales recently plummeted by 26% and Miller Lite already scrubbed its latest ad from its social media."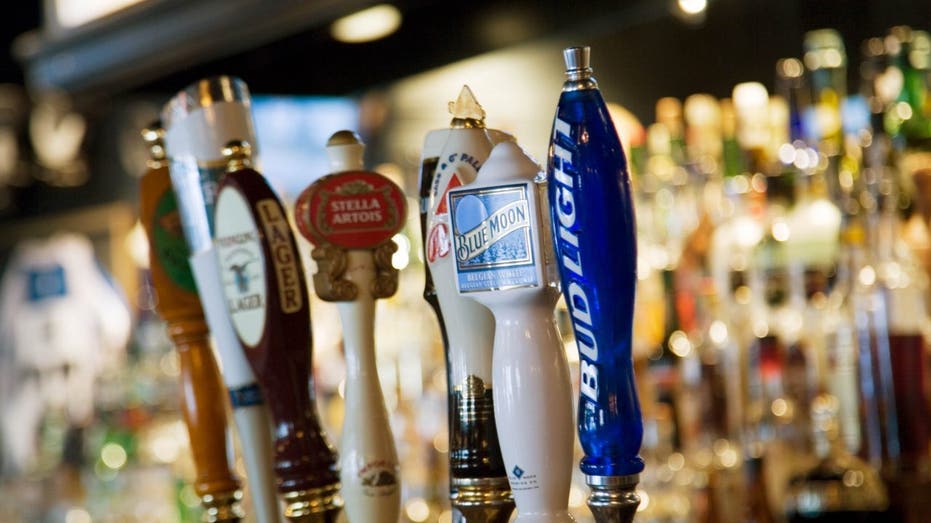 SENATE KILLS BIDEN ESG INVESTMENT RULE IN STUNNING REBUKE
"We win when our businesses win," said Seifert. "I hope we can return to common sense. But the craziness happening now further shows why we exist and people are turning to us."
Beyond beer, Seifert argued, there's a broader societal backlash against corporations imposing progressive politics and left-wing causes — a movement that in part is fueled by environmental, social, and governance investing (ESG). 
ESG is based on the concept that investors should use these three broad categories when evaluating where to put their money, prioritizing progressive values and "social responsibility" when making financial decisions.
The theory underpinning ESG is that corporations should deemphasize their traditional responsibility to maximize value for shareholders and instead make new commitments to alternative stakeholder groups, serving other interests and society at large.
Many investors now use ESG as a rating system to measure a company's advancement of policies designed to address climate change, increase so-called diversity, equity, and inclusion (DEI), and support a progressive "social justice" agenda, among other initiatives.
GOP PUSHBACK TO 'WOKE' ESG INVESTING BEGINS TO BEAR FRUIT
For those who don't comply, several of the country's largest and most influential corporations now pose a "high risk" of canceling a contract or client or of boycotting, divesting or denying services for purely ideological reasons, according to a recent report.
Critics of what they describe as "corporate wokeness" have been mobilizing against the march of ESG advocates, arguing the financial movement is a way to push left-wing causes through business rather than the legislature. Leading the charge is Seifert and PublicSq.
"We are seeing a resounding rebuke against ESG, DEI, and overall corporate policies that are progressive in nature," said Seifert. "It starts with consumers, then goes up to investors. But it starts with regular consumers."
Recently, Vanguard, the world's second-largest asset manager, pulled out of the Net Zero Asset Managers initiative, in which some 300 firms who have committed to reducing greenhouse gas emissions.
"We don't believe that we should dictate company strategy," Vanguard CEO Tim Buckley told the Financial Times earlier this year when explaining the decision. "It would be hubris to presume that we know the right strategy for the thousands of companies that Vanguard invests with. We just want to make sure that risks are being appropriately disclosed and that every company is playing by the rules."
As for ESG investing, Buckley said Vanguard's research indicates it "does not have any advantage over broad-based investing."
Read the full article here