The city of Baltimore has added its name to the list of cities suing car manufacturers Kia and Hyundai for not doing enough to prevent its cars from being stolen amid an explosion of vehicles being stolen in Baltimore and across the country.
"Today, the City of Baltimore joins Seattle, St. Louis, and a number of cities nationwide by filing a lawsuit against Hyundai and Kia for failing to equip their vehicles with industry-standard vehicle immobilization technology," the city of Baltimore said in a press release Thursday. 
"Without this feature, vehicles can be started without a key, a flaw that has been the subject of numerous TikTok videos demonstrating the ease with which these cars can be stolen."
The press release states that auto thefts in Baltimore are "up 95% with Kia and Hyundais representing 41% of all stolen vehicles."
KIA, HYUNDAI THEFTS PROMPT 17 STATES TO URGE RECALL OF CARS
Baltimore Mayor Brandon M. Scott, a Democrat, claimed in the press release that the car company "left our residents vulnerable to crime and are significantly burdening our police resources."
From Minneapolis, Cleveland and St. Louis, to New York, Seattle, Atlanta and Grand Rapids, Michigan, police have reported substantial year-over-year increases in Hyundai and Kia theft reports through April. An eighth city, Denver, which was hit early by the theft outbreak, reported a 23% decline from 2022 levels but still endured a high number of thefts.
MILWAUKEE BECOMES LATEST CITY TO SUE KIA, HYUNDAI OVER RAMPANT THEFTS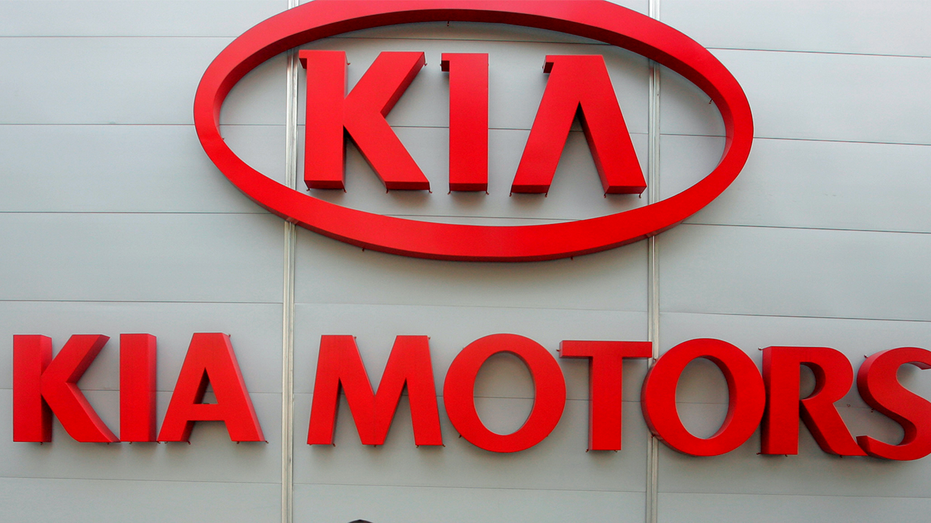 Some U.S. cities have reported that 60% or more of their auto theft reports now involve Hyundai or Kia vehicles. Videos on TikTok and other sites that illustrate how to start and steal Kia and Hyundai models — using only a screwdriver and a USB cable — have allowed the thefts to spread across the nation since late 2021.
Hyundai launched a free software upgrade in March and told the Baltimore Banner at the time that it has "contacted more than a million owners and leases of Hyundai vehicles with information on the software update."
"We have also initiated a program to begin reimbursement to eligible customers for their purchase of steering wheel locks. Hyundai has shipped more than 40,000 steering wheel locks to more than 370 law enforcement agencies and will continue to provide free steering wheel locks to them for distribution to residents who own or lease affected models."
CITY IN NEW YORK TO SUE KIA, HYUNDAI OVER EXPLOSION OF LOCAL VEHICLE THEFTS
Baltimore's prosecutors claimed the updates were an "insufficient response to the problem" and do"not adequately remedy the safety concerns."
The lawsuit garnered criticism from some on social media from users who suggested Baltimore was pursuing the wrong avenue to address auto thefts in the city. 
"Baltimore saying 'We are suing you for making cars that are easily stolen!' is quite the take," Townhall.com's Gabriella Hoffman tweeted. "They should be stopping the car thiefs, not blaming Kia and Hyundai owners for choosing to own their cars. Talk about victim blaming. Yikes."
HYUNDAI, KIA OWNERS FACE THREAT OF THEFT DUE TO SOCIAL MEDIA CHALLENGE
"Baltimore is suing Kia and Hyundai for making cars too easy for criminals to steal," conservative political commentator Charlie Kirk tweeted. "Idea: Put the criminals in prison!"
In a statement to Fox Business, a Hyundai spokesperson said the company is "committed to ensuring the quality and integrity of our products." 
"A subset of Hyundai vehicles on the road in the U.S. today – primarily 'base trim' or entry-level models – are not equipped with push-button ignitions and immobilizing anti-theft devices," the statement said. "It is important to clarify that an engine immobilizer is an anti-theft device and these vehicles are fully compliant with federal anti-theft requirements. Thieves discovered a specific method by which to bypass the vehicles' security features and then documented and promoted their exploits on TikTok and other social media channels."
Kia also outlined several actions it has taken to address the issue in a statement to Fox Business and said the lawsuits from Baltimore and other cities are "without merit."
"Kia has been and continues to be willing to work cooperatively with law enforcement agencies in the greater Baltimore area to combat car theft and the role social media has played in encouraging it," the company said, adding that it has shipped tens of thousands of steering wheel locks to police and customers across the country.
Associated Press contributed to this report. 
Read the full article here