Adidas CEO Bjorn Gulden revealed how the sportswear company plans to handle some Yeezy products it has been sitting on since breaking ties with rapper Ye. The plans involve selling the shoes and donating proceeds.
Gulden said Adidas will attempt selling "part of these inventories," saying Thursday at the annual general meeting that the company made the decision after talking to non-governmental organizations and "other organizations that were hurt" by the rapper formerly known as Kanye West. 
The money from the sales will then be donated to groups "that help us and that were harmed by what Ye said," according to the company's CEO.
The partnership between Adidas and Ye ended over six months ago. In October, Adidas said it chose to do so "after a thorough review," pointing to "unacceptable, hateful and dangerous" antisemitic remarks Ye had made at the time.
ADIDAS WARNS OF LOSSES IN AFTERMATH OF YEEZY FALLOUT
Upon ending the relationship with Ye, Adidas found itself with heaps of Yeezy shoes and other items in outstanding inventory. The company reported the apparel is worth $1.3 billion.
In the past, the company warned that, in the event it decided against reusing the Yeezy products, it could see its operating profit for 2023 drop by €500 million. The company has seen negative impacts due to Yeezy in its sales figures in recent quarters, including a €600 million hit in 2022's final quarter.
Shareholders who said they were economically damaged have since also filed a class-action lawsuit against Adidas. They alleged the losses they sustained stemmed from the company purportedly knowing about Ye's offensive behavior and not making proper disclosures to investors in relation to it over the years. Adidas has said it "outright reject[s]" the claims.
ADIDAS FACES YEEZY-FOCUSED CLASS-ACTION SUIT FILED BY SHAREHOLDERS
"Over the past few months, we've been trying to find solutions to find ways how to use these shoes," Gulden said at the Thursday event. "Burning those shoes cannot be the solution."
The CEO indicated the sportswear company still has details to finalize for selling the shoes and donating the proceeds.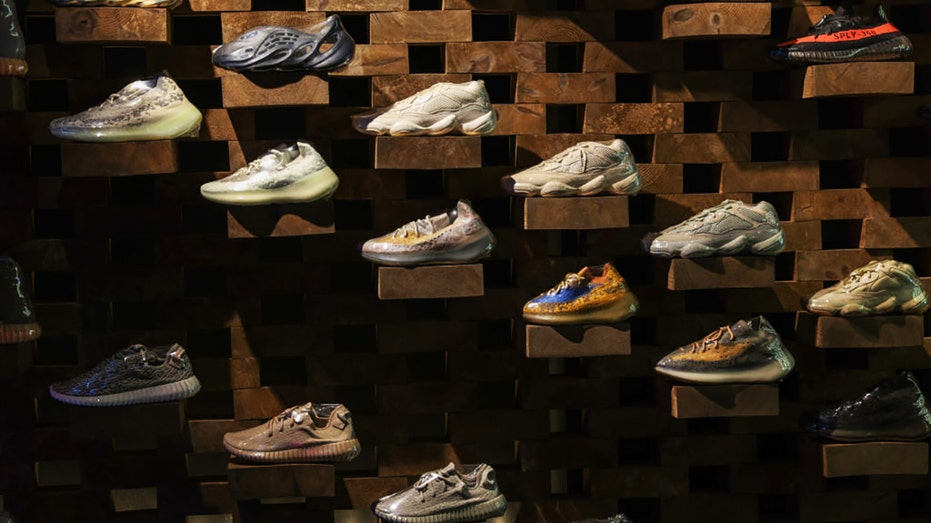 "When we do that and how we're going to do that remains to be seen, but we're working on that," he said. "But I think burning a couple of million shoes cannot be the right thing to do, and we're going to give you an update as soon as this decision has been taken."
Ticker
Security
Last
Change
Change %
ADDYY
ADIDAS AG
89.12
-2.12
-2.32%
Gulden had said about a week ago during the company's latest earnings call that decisions on how to address the Yeezy inventory was "getting closer and closer."
Read the full article here