Danco Laboratories, the abortion pill manufacturer that sells Mifeprex, slammed Friday's decision by a Texas judge to halt the Food and Drug Administration's approval of medication abortions.
On Friday, Trump-appointed U.S. District Judge Matthew J. Kacsmaryk issued a stay on the FDA's 2000 approval of Mifeprex, a branded product for generic mifepristone, as conservative and pro-life groups have sued challenging the drug's approval. Plaintiffs in the lawsuit, represented by attorneys from the Alliance Defending Freedom, contend the FDA acted illegally in approving the drug and failed to properly study mifepristone's safety. 
"Before Plaintiffs filed this case, FDA ignored their petitions for over sixteen years, even though the law requires an agency response within '180 days of receipt of the petition…,'" Kacsmaryk wrote in his opinion. "Plaintiffs have credibly alleged past and future harm resulting from the removal of restrictions for chemical abortion drugs."
Danco, which signed on to the lawsuit as a defendant, strenuously objected to the ruling and promised to appeal the decision to the U.S. Court of Appeals for the Fifth Circuit. 
WALGREENS WON'T SELL ABORTION PILLS IN 20 STATES WHERE REPUBLICAN ATTORNEYS GENERAL OBJECT
"This is a dark day for public health, especially for reproductive rights and the reliance on science and medical expertise to guide decisions about what drugs are safe and effective and should be available to patients," said Abby Long, Danco's Director of Public Affairs in a statement. 
"The court's order fails to account for the meticulous, well-documented FDA decision-making process that led to the initial 2000 approval and the subsequent approvals setting the conditions under which Mifeprex has been distributed for 23 years," Long said. "The court blithely strikes down access to a treatment that is safe and effective and has been essential for millions of people for decades – and that remains legal in many states today." 
Alliance Defending Freedom (ADF) attorneys argued that the FDA "chose politics over science" when it granted approval to abortion pills in 2000. The lawsuit contests the FDA's decision to define pregnancy as an "illness" and its finding that mifepristone provides a "meaningful therapeutic benefit" to women seeking an abortion, which expedited the drug's approval. 
"The FDA never studied the safety of the drugs under the labeled conditions of use, ignored the potential impacts of the hormone-blocking regimen on the developing bodies of adolescent girls, disregarded the substantial evidence that chemical abortion drugs cause more complications than surgical abortions, and eliminated necessary safeguards for pregnant girls and women who undergo this dangerous drug regimen," according to ADF. 
BIDEN ADMIN SAYS REVERSING ABORTION PILL'S FDA APPROVAL WOULD HARM PUBLIC INTEREST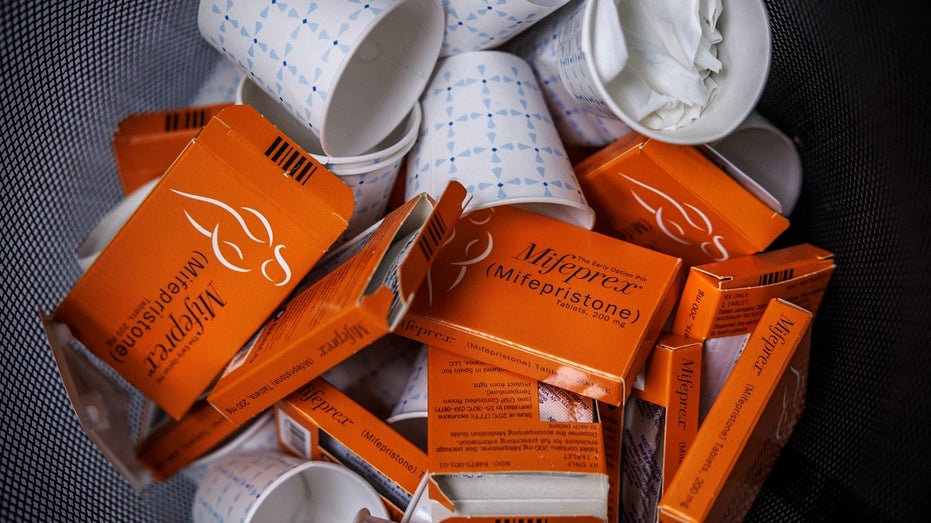 Mifeprex (mifepristone) is taken with misoprostol in a two-drug regimen that first blocks hormones needed to keep an unborn baby alive and then causes cramps and contractions to expel the dead fetus from the mother's womb.  
More than 5 million women in the United States have used Mifiprex to abort their pregnancies since it was approved in 2000, according to Danco. The drug is 97% effective in terminating early pregnancy, though approximately 3% of women who take it will "require surgical intervention for ongoing pregnancy, heavy bleeding, incomplete expulsion, or other reasons such as patient request." 
"By illegally approving dangerous chemical abortion drugs, the FDA put women and girls in harm's way, and it's high time the agency is held accountable for its reckless actions," said ADF Senior Counsel Erik Baptist. "Pregnancy is not an illness, and chemical abortion drugs don't provide a therapeutic benefit—they can pose serious and life-threatening complications to the mother, in addition to ending a baby's life. The FDA never had the authority to approve these hazardous drugs or to remove important safeguards."
In his ruling, Kacsmaryk said that the conservative medical groups challenging FDA approval of Mifeprex demonstrated that health risks and adverse events resulting from taking Mifeprex were sufficient to establish standing to sue. The judge also noted that deregulation on the use abortion pills removed safeguards for their use. In 2021, the FDA eliminated an in-person requirement for getting the pill, saying a new scientific review showed no increase in safety complications if the drug is taken at home. That change also permitted the pill to be prescribed via telehealth and shipped by mail-order pharmacies.
19 STATE AGS WARN COSTCO, KRGER, OTHER RETAILERS AGAINST MAILING ABORTION PILLS TO CUSTOMERS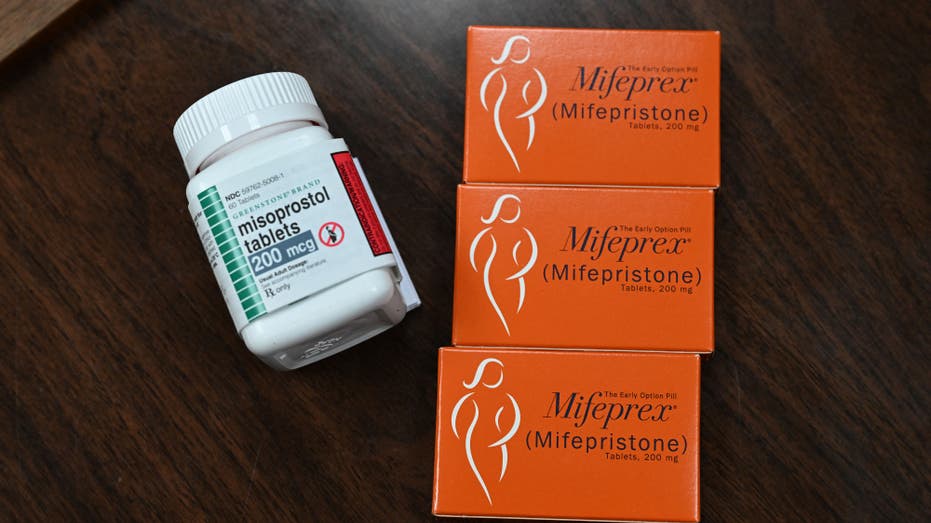 "Considering FDA's 2021 decision to permit 'mail-in' chemical abortion, many women and girls will consume mifepristone without physician supervision. And in maternity-care 'deserts,' women may not have ready access to emergency care. In sum, there are fewer safety restrictions for women and girls today than ever before," Kacsmaryk wrote. 
Danco's lead counsel Jessica Ellsworth said the court's ruling "rewrites the facts and the law to tell its preferred narrative—which is a storyline that conflicts with established legal principles and with Mifeprex's well-established safety profile."
"Today's decision is wrong on the medicine and science, wrong as a matter of public health policy, wrong as a matter of reproductive rights, and wrong as a matter of law," Long said. "We will appeal this to the Fifth Circuit and to the Supreme Court, if necessary, while working hard and creatively with FDA, state authorities, healthcare providers, reproductive rights organizations and others to maintain access and do all we can to make Mifeprex available legally."
The Biden administration is defending the FDA's approval of Mifeprex and will appeal Kacsmaryk's decision.
FOX Business' Sarah Rumpf, Adam Sabes and the Associated Press contributed to this report.
Read the full article here