Artificial intelligence is all the rage in the workplace these days, with no sign of slowing down. 
A recent survey conducted by WordFinder found nearly one in four employed Americans reported using AI chatbot ChatGPT for work, just months since it was released to the public.
The tool's most popular use among respondents was for generating ideas (41%), while 20% of workers use it for creating content, and 14% said they utilize the chatbot for responding to emails. 
Eleven percent of employees reported using the app to write code, 10% of folks lean on it for writing resumes and cover letters, and 9% report using it for creating presentations.
GOOGLE CEO TOUTS AI AS MORE 'PROFOUND' THAN ELECTRICITY, BUT WARNS IT COMES WITH SERIOUS JOB IMPLICATIONS
According to Jessica Melugin, director of the Center for Technology & Innovation at the Competitive Enterprise Institute, we are just at the very beginning of mass use for AI-powered technologies – and that while the powerful tools come with incredible benefits, users must also proceed with some caution.
Melugin says she sees AI making desk tasks more efficient, therefore people will be more productive. But, she notes, "It's not going to be a substitute for the human mind in terms of strategizing, in terms of innovating, in terms of emotional intelligence, empathy, complex problem-solving…it's only as good is the input that it's been trained on."
AI is not completely accurate, for starters. Melugin said she has asked Google's Bard, which is still in beta testing, to write about subjects she is an expert on and has found it to be pretty good, roughly 90- to 95% accurate. But she warns that it does not replace human expertise.
ALTERNATIVE INVENTOR? BIDEN ADMIN OPENS DOOR TO NON-HUMAN, AI PATENT HOLDERS
Melugin said AI tools are great for human resources professionals to use for the first draft of a job description, or for an attorney to assist with their work, but, "you wouldn't turn it in as your amicus brief to the Supreme Court."
Jeetu Patel, executive vice president and general manager of security and collaboration at Cisco, told FOX Business another risk of using AI tools is "hallucination."
"AI is amazing when it works, but it can in just a compelling fashion say something that is untrue and pure fabrication," Patel said. 
ELON MUSK TO DEVELOP 'TRUTHGPT' AS HE WARNS ABOUT 'CIVILIZATIONAL DESTRUCTION' FROM AI
The tools also have a tendency toward bias, politically and otherwise, which users should be aware of.
Companies should take heed that a further risk AI presents is what users enter into its system. For instance, employees could – inadvertently or otherwise – upload sensitive company information into to systems like ChatGPT that could expose private data to the public.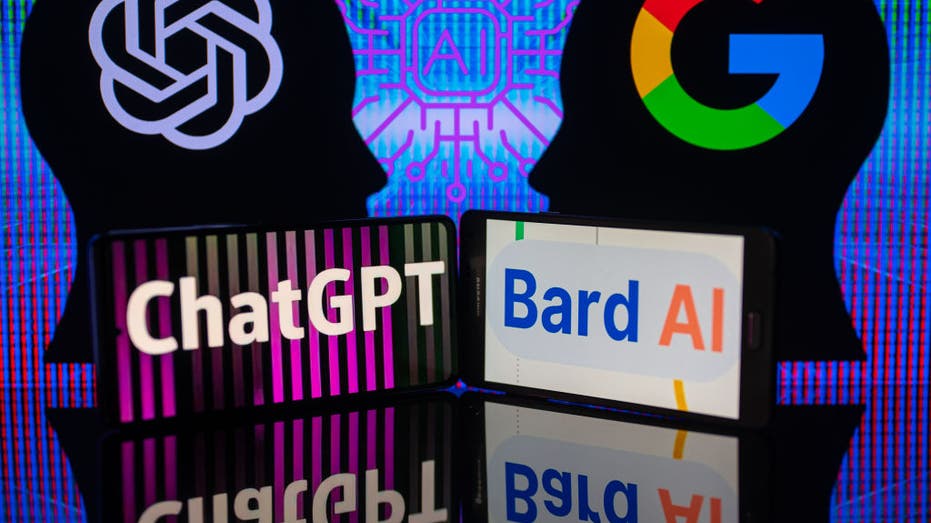 "There will also be heightened risks with more sophisticated cyberattacks due to AI," Patel said. "So cyber stacks will have to evolve to operate better to catch the attacks that are virtually indistinguishable from normal behavior with the help of AI."
But overall, our experts view AI as a positive development for work and life.
Patel sees AI evolving to where user interfaces become very conversational in nature, even improving high order tasks like medical procedures and advice from lawyers, saying, "The throughput of every human would be substantially higher."
"I think the boost in productivity to people's jobs and the potential for improving their quality of life economically is – if I was going to predict the future – that's what I'm betting on," Melugin said. "That whatever the challenges are, you can kind of count on [AI] being a plus. And I think that's huge."
Read the full article here